Posted 11:25 a.m. Tuesday, Feb. 23, 2021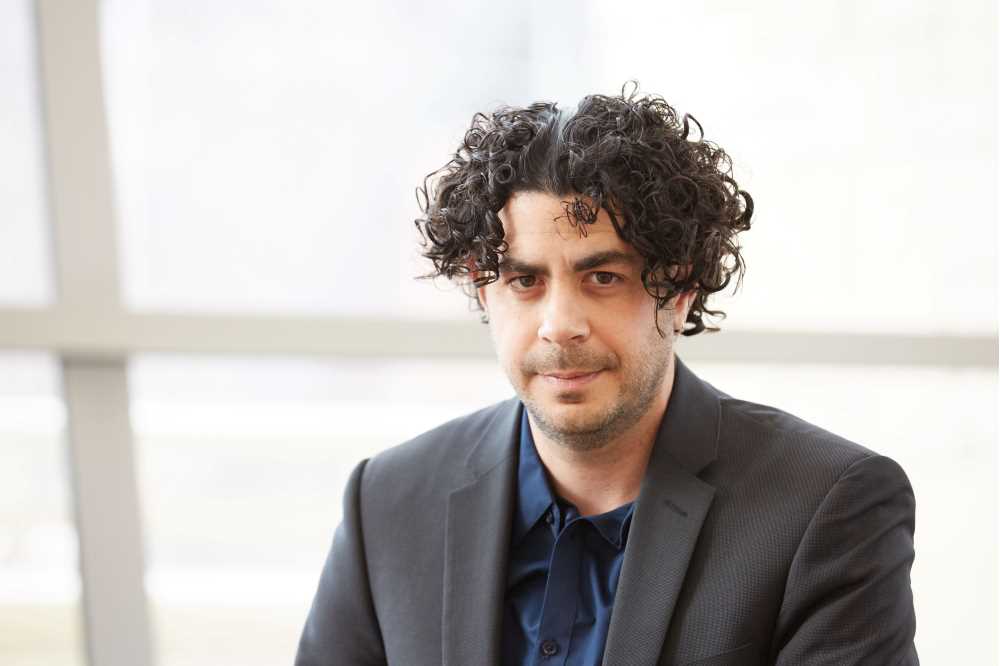 Course will help law enforcement uphold human rights
Peter Marina has a deep appreciation of law enforcement. As a child, he looked up to his father — a 30-year veteran of the New Orleans Police Department — the same way other children looked up to superheroes.
But in recent years, Marina has become acutely aware of systemic issues within law enforcement. These issues inspired Marina, an associate professor of Sociology and Criminal Justice at UW-La Crosse, to develop a six-week online course that will help local law enforcement embrace a new model: human rights policing.
"We believe that respecting people's civil rights, while important, falls short of providing communities with the best policing practices possible," Marina says. "When police focus on protecting and defending the human rights of all people in the community, regardless of their socially prescribed categories, we reach a higher standard of policing that better serves all people in the community."
Human rights policing is based upon the United Nations' definition of human rights, which includes the right to life, liberty and security of person; freedom from arbitrary arrest, detention or exile; and many other protections.
In creating the course, which runs from Aug. 16 to Sept. 21, Marina combined human rights values with his knowledge and firsthand observations of law enforcement.
Marina has participated in dozens of ride-alongs with police, at all times of day. He has also learned from his father and co-instructor for the course, Pedro Marina, a longtime New Orleans police officer.
"These experiences helped me learn a great deal about the social and cultural worlds of police officers," says Marina, noting that the course was long in the making. "It took me about three years of research with the police before putting the program together, including creating the program outline and content, including lectures, discussions, activities and assignments."
The course will explore human rights policing in several ways: by examining real-world case scenarios, by incorporating community insight into human rights and policing, and by giving participants a chance to analyze and reflect on their own field experiences.
It is designed to build upon a pilot course offered in fall 2020, which introduced representatives from several local law enforcement agencies to human rights policing principles.
Marina hopes to give law enforcement a fresh perspective and meaningful learning opportunities, without invoking the harsh rhetoric that dominates national conversations about policing.
"Most of us are aware of the opposing arguments and all the criticisms of law enforcement," he says. "I don't want to repeat what's already been discussed, and most police officers already know the criticism. We need a new path forward, and we believe human rights policing is that path forward.
"I believe police officers, Black Lives Matter and other groups on the political Right and Left share more in common than they realize. Police can work in solidarity with the people to advance our common interests and to make our communities better. This human rights policing class strives to make this potential a reality."
If the pilot program is any indication, the idea seems to be gaining traction.
Annette Valeo, senior outreach specialist for Extended Learning, says enthusiasm was high among local law enforcement. Area agencies registered more staff than expected — including seven members of UWL's Campus Police Department — doubling the anticipated enrollment.
"It has helped me think about police contacts from the perspective of the subject," one participant says. "I have attempted to understand what the subject may be going through and utilize empathy to understand how they may feel during the contact."
It was a "great reminder of others' perspectives on policing and how we need to be cognizant at all times when wearing the badge," another participant notes.
In time, Marina hopes the principles of human rights policing will spread far and wide.
"I was recently told that officers of a local police department continue to discuss how they use information from the class to implement human rights policing. This leads us to believe that the class left a lasting mark in the consciousness of the participants," he says. "I believe that this program can become a catalyst for positive change and can help to establish a new model of policing in society."
For more information
Details, dates and registration information can be found at www.uwlax.edu/ex/human-rights-policing/.
About Extended Learning
UWL Extended Learning provides a variety of programming related professional development, personal enrichment, and organizational and business solutions.
For more information, visit www.uwlax.edu/ex/.