Posted 8 a.m. Wednesday, May 18, 2022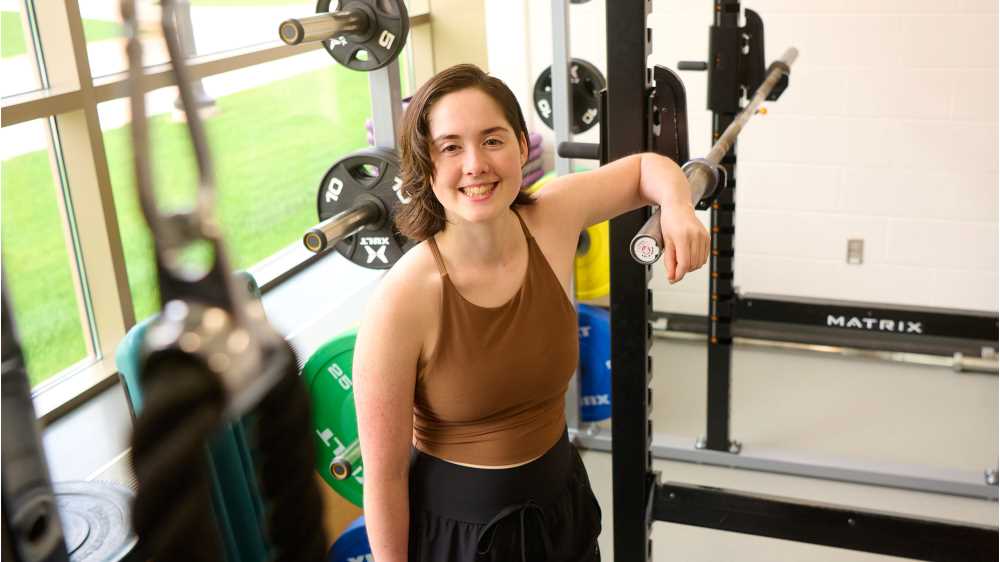 Rec Sports Participation Grants expand access to programs
Anna Hill Hernandez has grown mentally and physically in her first year at UW-La Crosse — thanks in large part to a Rec Sports Participation Grant.
Hill Hernandez, an avid weightlifter, has always wanted to attend a formal training session to learn more about proper form and technical aspects of lifting weights. But cost was always a barrier.
After being awarded a Rec Sports Participation Grant this spring, however, Hill Hernandez received eight free, one-on-one training sessions with a personal trainer.
"This resource is a huge benefit to my college experience because of all the amazing things I learned," says Hill Hernandez, who had high praise for her trainer, Joe Uchytil. "Not only did I get set up with a fantastic trainer, but he taught me a lot about lifting and how to proceed in the future. Now I can work on my own and feel comfortable doing so."
Hill Hernandez was one of seven students to receive the inaugural participation grants this spring.
Jeff Keenan, '12, director of Rec Sports at UWL, says a student's financial situation should not limit their access to campus recreation activities.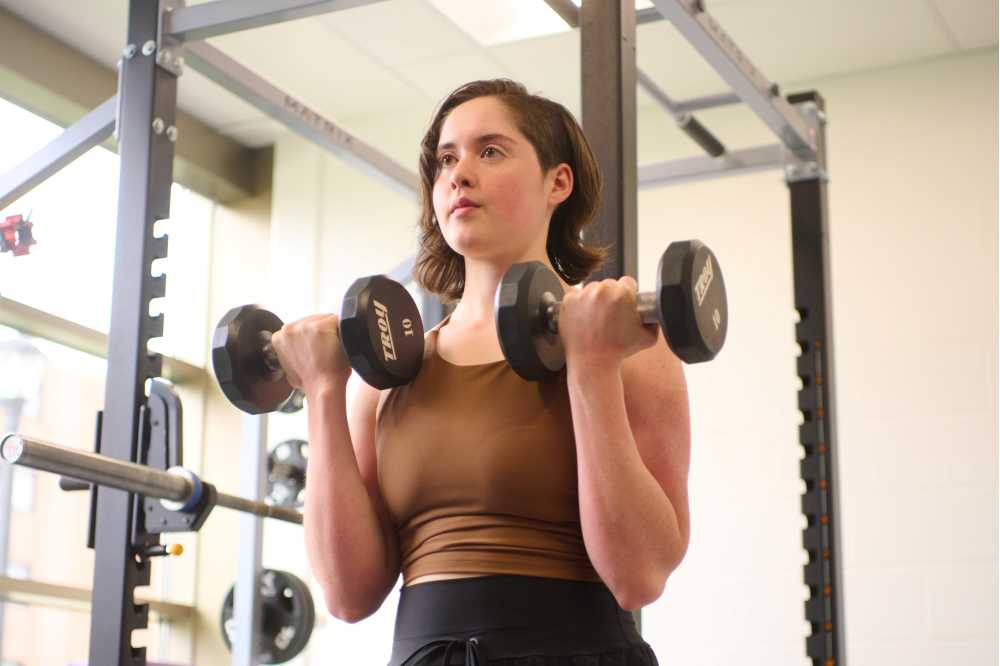 These grants — supported by funds raised through UWL Giving Day and the UWL Parent Advisory Board — are a step in the right direction.
"UWL Rec Sports believes that everyone should have access to campus recreation opportunities," Keenan says. "We understand that costs to participate can limit access, especially for students who are experiencing financial difficulties. The Rec Sports Participation Grant is our way to address that."
Hill Hernandez, a biomedical science major who's in UWL's ROTC program, is a prime example of the grants' impact.
She is receiving financial aid to attend college and has taken out a loan. Without the grant, she says, she would not have been able to afford the personal training sessions — which, for her, have been truly transformative.
"I not only changed mentally with improving my mindset. I also grew physically and now have Joe as a constant resource I can reach out to," Hill Hernandez says. "I am super grateful and hope that many fellow students can receive this valuable opportunity to participate at the REC."