Posted 12:50 p.m. Tuesday, Nov. 17, 2020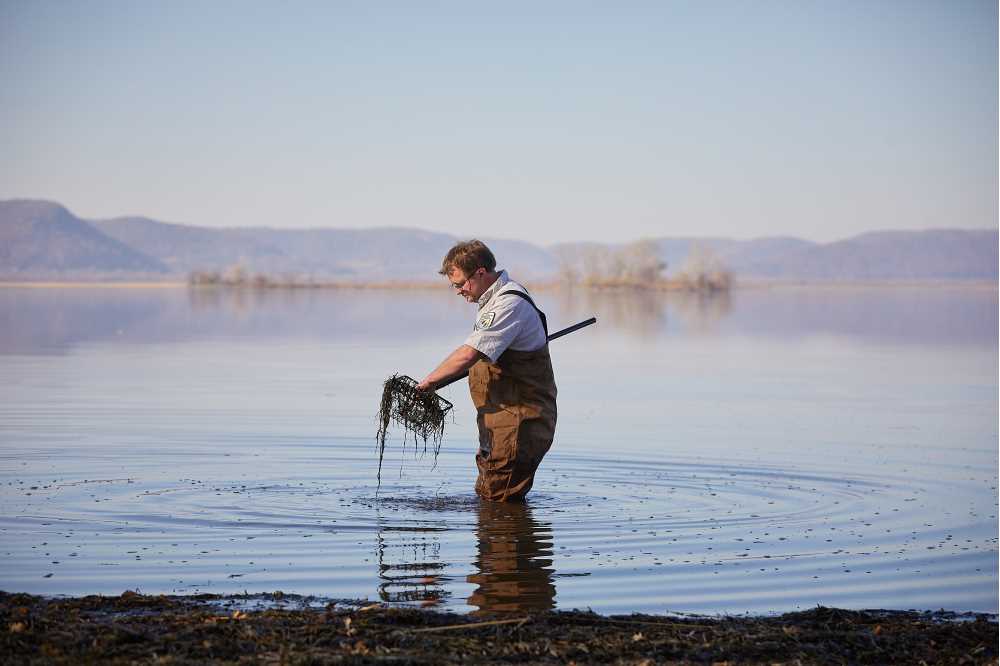 What's killing all those freshwater mussels?
Eric Leis is slowly but surely unraveling a mystery.
The parasitologist and fish biologist at the La Crosse Fish Health Center is part of a small team investigating disturbingly high mortality rates among freshwater mussels in the rivers of North America and beyond.
The team has associated some of these deaths with viral infections, but questions remain about these novel viruses and why exactly they are correlated with the dying mussels.
"Mussels are extremely important to the ecosystem — they're like nature's Brita filter," explains Leis, '04 & '07. "They filter and purify the water, stabilize riverbeds and indicate a healthy ecosystem overall. So if they're dying in mass numbers, and they are, it's something we should be talking about."
Leis divides his time evenly among field work, lab work and writing papers related to the declining mussel populations.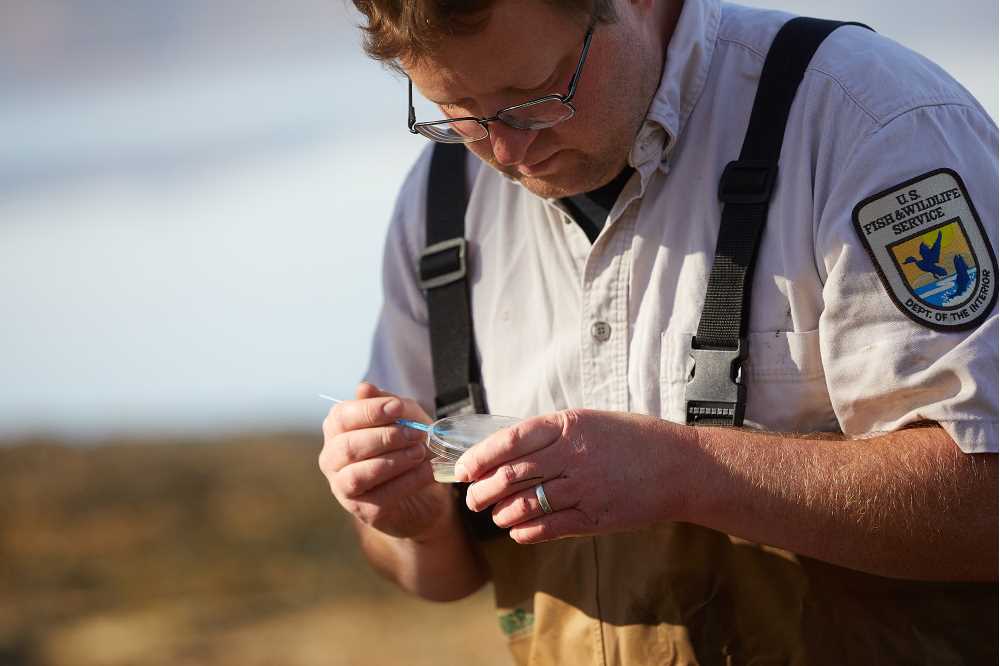 He and the rest of the team have established themselves as leading authorities on the subject. They've received questions and samples from all over the world — from Oregon to Virginia to Spain. Earlier this year, Leis lent his expertise to a New York Times story.
According to Leis, one virus in particular was statistically linked to moribund mussels. More work is needed to determine if this virus is pathogenic, as well as whether there are environmental conditions that influence viral expression and, ultimately, disease progression. In addition to the virus, there may be other culprits.
"I love my job in that it's like a real-life game of Clue," Leis says. "But instead of Col. Mustard with a lead pipe, you have things like viruses, bacteria and changing environmental conditions. We're starting to get some answers, but there's a lot we don't know."
Leis, who was raised near Cashton, about 30 miles east of La Crosse, has always had a passion for science and an eye for granular details.
He remembers one Christmas, growing up, when his parents got him a microscope. That seemingly magical device revealed a whole new world.
"It opened my eyes," he says. "It showed me how cool things are at a microscopic level."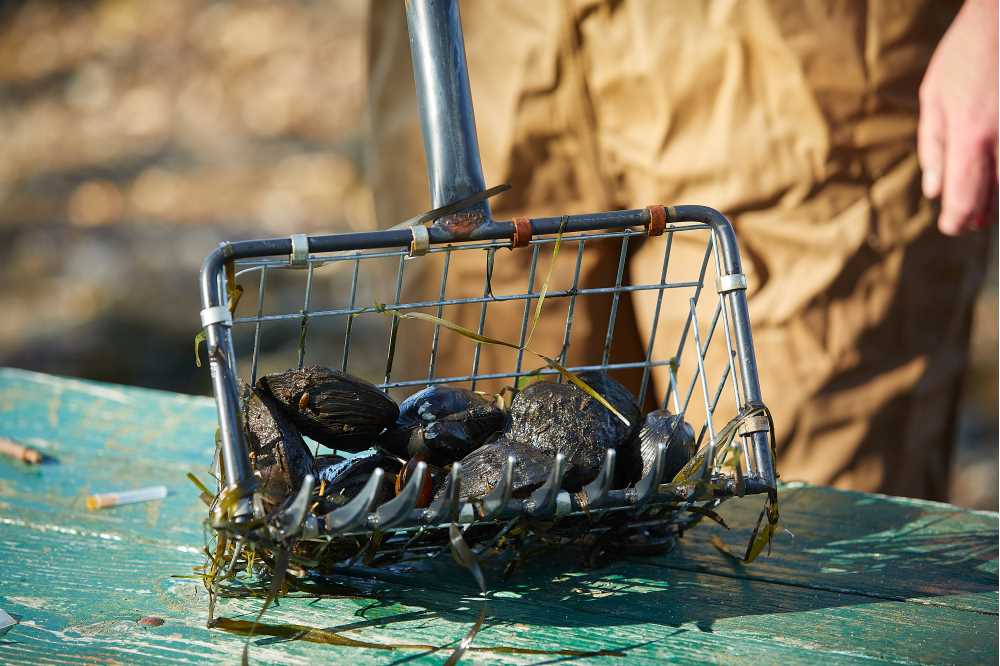 At UW-La Crosse, Leis originally planned to major in education, in hopes of becoming a science teacher. Then he took a biology class and fell in love with the subject, switching his major.
Late biology professor Dan Sutherland was particularly impactful in Leis' development as a young scientist, he says. After taking Sutherland's aquatic animal health class, Leis was so inspired that he jumped at the chance to take a student job at the La Crosse Fish Health Center — the foundation for the work he does now.
"Once I got into upper-level classes in biology and chemistry, I had the opportunity to interact with professors much more," he notes. "One thing that struck me is how much the professors cared, and how they always had time to help you and discuss things. If you were interested in something, they were interested in helping you achieve it."