Posted 8 a.m. Friday, July 22, 2022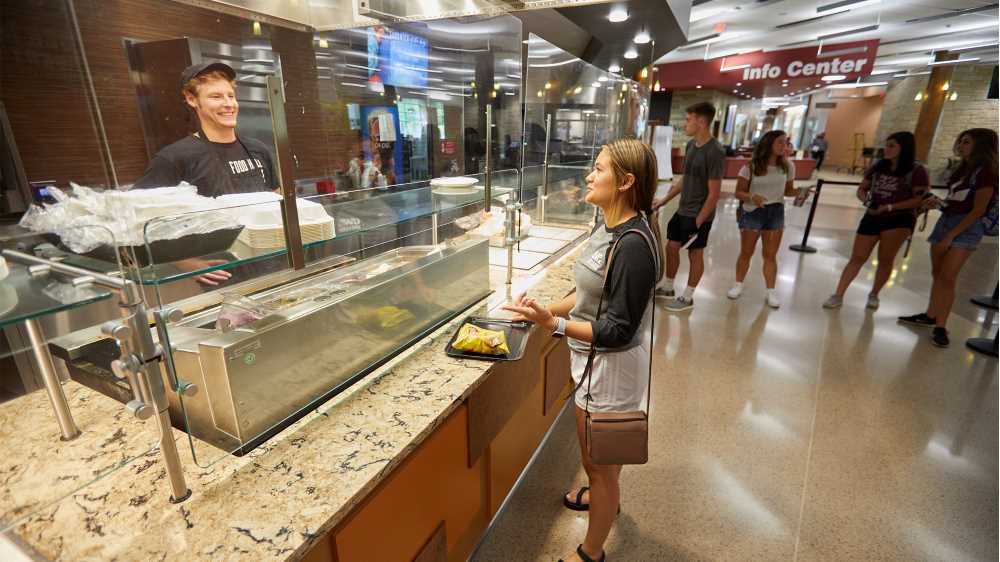 Chartwells/Dining Services wins Most Accessible Department Award
July is Disability Pride Month — a chance to commemorate the passage of the Americans with Disabilities Act and to recognize and celebrate people with disabilities of all kinds.
As part of Disability Pride Month at UW-La Crosse, the ACCESS Center has announced the recipients of its Most Accessible Awards. These awards are given annually to an instructor, staff member and department that go above and beyond to ensure accessibility on campus.
This year's recipients are:
Chartwells/Dining Services
This is the third and final article highlighting the winners.
Chartwells/Dining Services
*Responses provided by Steven Martens, resident district manager for Chartwells
Q: How does your department promote accessibility and access on campus?
A: We support and strongly promote accessibility to all of our services but especially to anyone that may need additional support in meeting their dietary requirements or guidelines. Jessica Harke is our registered dietician on campus, and she is very active in promoting her services through either group discussions or one-on-one conversations. We found that, as COVID policies evolved, we needed to accommodate not only special diets but also meals-to-go for students at Whitney and the Student Union. We also needed to be flexible in continuing to provide catering services in a safe manner based on campus policy.
Q: Why is promoting accessibility and access important to your department?
A: We believe that all our customers deserve the best dining experience possible. Whether that be a student with special dietary needs, an athletic team looking for a pre-game meal or a catering customer that may have a special request. Being approachable, available and genuinely involved with our campus community is something that we continually strive for.
Q: What does it mean to receive this award?
A: We believe it confirms and reinforces the dedication of our entire staff to our campus community and guests. We are very proud and excited to receive this award.