Posted 8 a.m. Thursday, July 21, 2022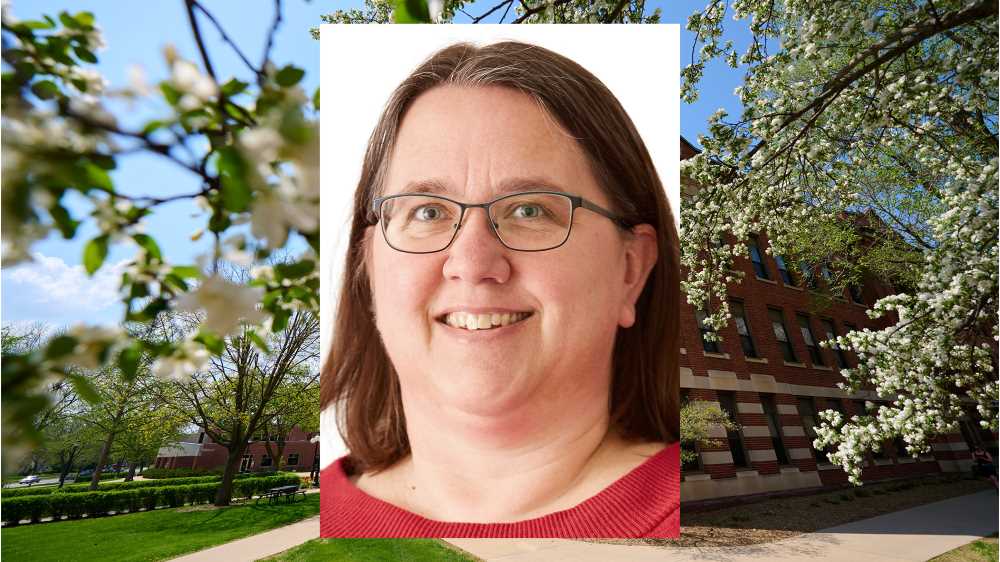 Tracie Bateman wins Most Accessible Staff Member Award
July is Disability Pride Month — a chance to commemorate the passage of the Americans with Disabilities Act and to recognize and celebrate people with disabilities of all kinds.
As part of Disability Pride Month at UW-La Crosse, the ACCESS Center has announced the recipients of its Most Accessible Awards. These awards are given annually to an instructor, staff member and department that go above and beyond to ensure accessibility on campus.
This year's recipients are:
Tracie Bateman, Student Support Services
This is the second article in a three-part series highlighting the winners.
Tracie Bateman
Q: How do you promote accessibility and access on campus?
A: I think it is important for the tutors that I hire and train to be aware of the differences that the students we work with may have. We talk about how to make everyone feel welcome, how to engage different types of students, how not everyone may be comfortable with every tutor so to not be afraid to find someone else to help them, and how to be on the lookout for any signs of distress the students may be having and to report them to me as soon as possible.
I also know that not everyone learns in the same way and in the same time frame. It isn't unusual for me to get a message from a student while I am "off the clock" at home about a problem they are working on. I will help them work out the problem, write some notes, take a picture and send it to them. These five minutes of my time can make a world of difference to a student that is really trying to succeed but struggling.
It is also well known that my "Math Lab" is a space where people can come and just be themselves, whether they are working on math or not. If they want a space to eat lunch, listen to music on their headphones, work on a puzzle, chat, be around a friendly face or just be greeted by name and know someone cares about them, they are welcome to come and spend time in my space.
Q: Why is promoting accessibility and access important to you?
A: When I went to college, I was a first-generation, low-income student. I know what a lot of my students are going through. I also have several medical issues that can make getting up and going to work a struggle, and I'm willing to talk about this with my students and let them know that I can relate to them.
Everyone deserves a chance to succeed, and I feel that it is my job to do anything I can to help. I have worked in education for almost 30 years and have always done whatever I could to help students.
Q: What does it mean to you to receive this award?
A: This award was really a surprise to me, but it makes me very proud. It is nice that other people recognize the work I do, but I just hope my work makes a difference for my students.