Posted 7 a.m. Saturday, Nov. 6, 2021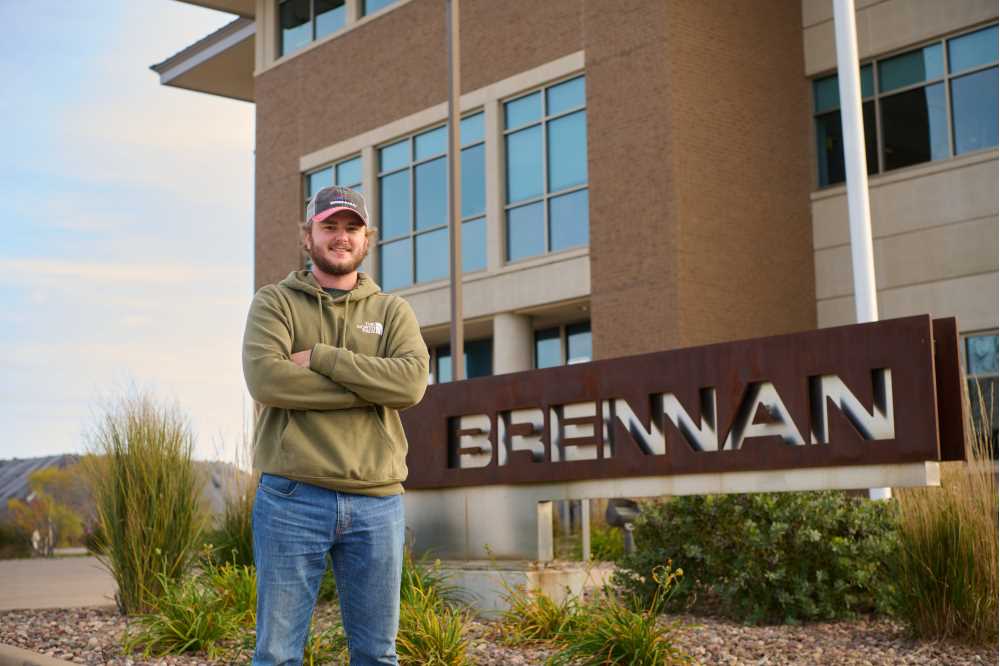 Summer internships with JF Brennan create hands-on experiences
Peyton Paulson's summer included visits to seven states and two Great Lakes. But he wasn't your usual tourist, and this wasn't your usual road trip.
Paulson, a senior geography major at UWL, was conducting bathymetric surveys for JF Brennan, a La Crosse-based company specializing in construction, environmental services and harbor management.
As part of his summer internship with Brennan, Paulson helped the survey team gather data about various bodies of water — information that can be used for everything from studying aquatic life, to predicting currents and rip tides, to monitoring the effects of climate change.
Paulson's work with Brennan served one other purpose: It helped him discover his passion and land a full-time job following his graduation in December.
"I wanted to gain some real-world experience that was related to my field of study … and found JF Brennan while looking around on the internet," Paulson says. "The goal of this internship was to find a career that interested me and would allow me to put the skills I learned in school to use. I accomplished that goal and more."
Paulson's travels took him to Minnesota, Iowa, Illinois, Michigan, South Dakota, Nebraska and Missouri, as well as to Lake Huron and Lake Superior.
He learned how to use single-beam and multi-beam sonar, GPS equipment and hydrographic/dredging software integral to Brennan's work. He also helped on dredging projects in West Salem, Albert Lea and Duluth.
"The best thing about this kind of work is that every job is a little different, and there is always more to learn," Paulson notes. "I also enjoy that much of your workday is spent outside on a boat."
Mike Wyatt, survey group manager for Brennan, says Paulson has been an exemplary worker, as have a handful of other UWL alums who have gone on to work with the company.
"Peyton brought a positive attitude to work each day and was eager to learn and contribute," Wyatt says. "I'd say his strengths are his ability to learn and catch on quickly, his work ethic and his ability to not stare at his cell phone anytime there is a spare moment.
"I believe we have six (UWL geography grads) in the survey engineering group. I think their background in geospatial data gives them an edge over others who haven't had as much exposure to coordinate systems and mapping."
Paulson even told one of his classmates, Gavin Bush, about the internship with Brennan, which led to Bush being hired for the summer as well.
In the office, Bush assisted with making charts and figures for upcoming job proposals.
In the field, he helped compile daily reports and even performed some surveys.
"I really enjoyed the opportunity to get out into the field and get some hands-on experience," Bush says. "(That's) something that was harder to do in a classroom setting."