Posted 8:59 a.m. Friday, Oct. 23, 2020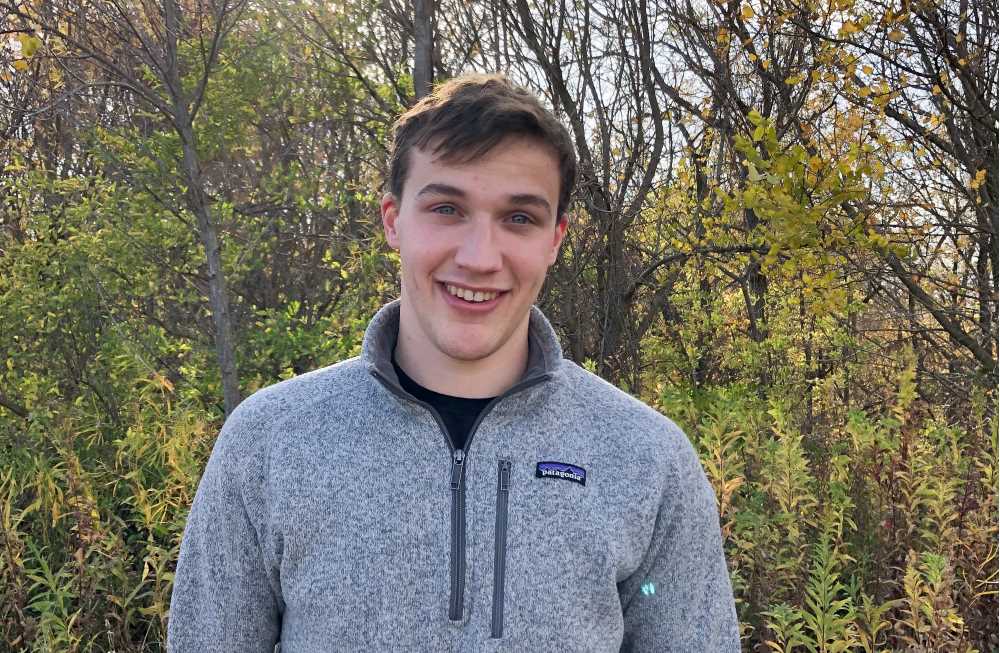 Part 2 in a series of stories celebrating UWL transfer students
Transfer students are an integral part of the UW-La Crosse community.
They comprise nearly 13% of UWL's student population, and bring with them a unique range of talents and experiences that enrich our entire university.
During National Transfer Student Week (Oct. 19-23), UWL will celebrate these students by sharing their stories — their challenges, their achievements, their hopes for the future.
José Rubio-Zepeda, a transfer retention specialist at UWL, says the university's strong contingent of transfer students is worth celebrating not just this week, but year-round.
"Transfer students have diverse student needs and identities, and it's important to recruit them in order to build more pathways into earning a baccalaureate degree," he says. "We must also celebrate them and their contributions, build empathy, and instill more transfer pride at UWL."
This is the second installment in our sereis highlighting UWL transfer students.
UWL senior Connor Lisowski
Major: Exercise and sport science (pre-physical therapy and pre-professional track)
Hometown: Woodbury, Minnesota
Previous college: Minnesota State University-Mankato and Normandale Community College
Q: Why did you choose to transfer to UWL?
A: UWL has a high standard of education and is reasonably priced, and I heard great things about the ESS program. Plus, the area is beautiful.
Q: Tell me about how you started in higher education.
A: Originally, I was going into elementary education because I enjoyed working with kids. But I realized that sports had the greatest effect on life — being on teams and getting pushed to do my best. I might want to work with kids still, but physical therapy combines my love of sports with being able to work with people one on one. I knew the PT program here was top-notch.
Q: What advice do you have for transfer students?
A: My advice might not fit during a pandemic, but throw yourself into as many activities as you can. It's where you find out the person you are supposed to be, and also you find people more easily through common interests. I've been working at the YMCA and have been remotely training with other UWL students who are passionate about triathlons. It's just as important to build those social connections and make memories.
Q: What advice would you give a first-year transfer student?
A: Ease into school and use that time to build relationships; don't be afraid to say hi to people. Break down those barriers sooner rather than later.
Q: What has surprised you here at UWL?
A: The bluffs and the trails keep bringing me joy. As an avid biker and runner, I'm on these trails looking at the river and the farmlands a lot, and they haven't gotten old. It will take your breath away.
Q: Who has helped you or helped you in your transition to UWL?
A: Celinda Davis helped a lot preparing to transfer; it's definitely an interesting process! The ESS Department and Guy Herling in particular. They go above and beyond to help students and will find answers if they don't know it. They really want students to succeed. Students need help, even if they don't show it. I'm less worried, knowing that they have got my back.
Q: What would you like to do with your degree after you graduate from UWL?
A: Thinking over my 10-year plan, I want to be a PT. I want to gain experience, learn to understand the field better, and learn where there are weaknesses in the field. I hope to make PT more affordable. I also want to open my own coaching business, focusing on triathlon athletes and teaching youth life lessons. It's important to me that my work is moral and ethical, no matter what I do.
Q: Anything else you would like to share?
A: New transfer students, with things being scary and wild right now, don't be afraid and learn to be patient. Teachers and students alike don't know what's going on and what's going to happen. Be patient and don't place blame too quickly. Just go to school and soak in all that you can of the college experience.