Posted 12:30 p.m. Friday, April 30, 2021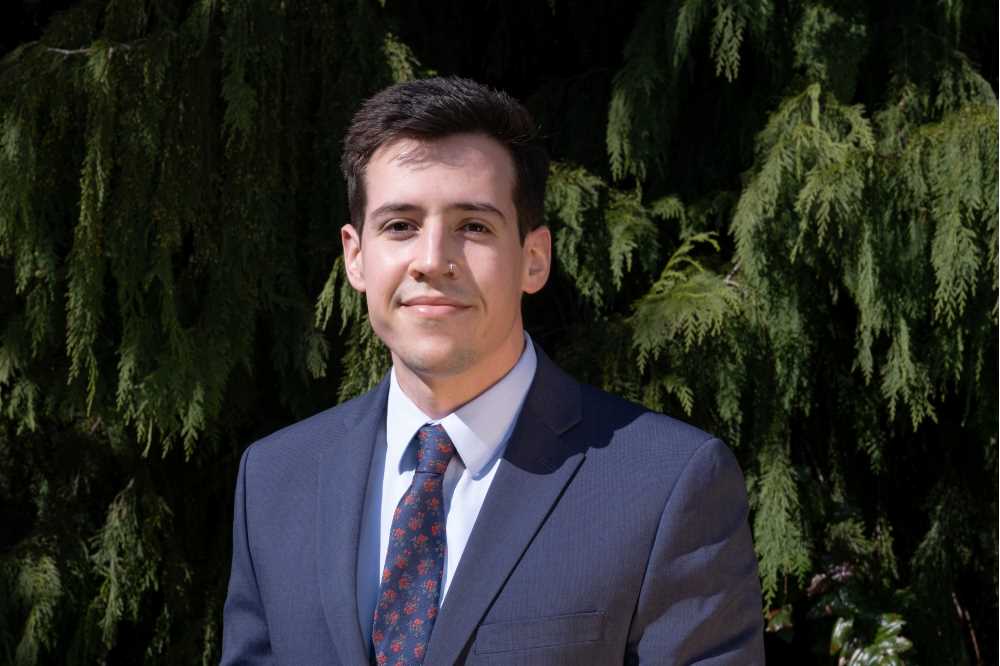 Alum's minor proves useful in law school
A UW-La Crosse alum says his earth science minor has been a game-changer as he pursues his environmental law degree.
Pablo San Emeterio, '18, is in his second year of a three-year program at Lewis & Clark Law School in Portland, Oregon.
While the rainforests of Oregon are a far cry from the bluffs of La Crosse, San Emeterio says the lessons he learned at UWL have transferred seamlessly, giving him a deeper understanding of the cases he's studying. A project he did for his undergrad biogeography course with Professor Joan Bunbury has proved particularly beneficial.
"For the final in that class, I researched and made a presentation on the ecology of temperate rainforests along the West Coast," San Emeterio explains. "Now, at Lewis & Clark, I'm enrolled in a forest law and policy class (where) we mainly focus on issues surrounding National Forests in the Pacific Northwest, including the very same types of forests that I researched for Professor Bunbury's class. Understanding some of the science behind the topics and case law helps me to be more engaged with the material and to better understand the cases and issues."
The Madison native has always felt a connection to the environment. This, paired with his interest in political science — in which he earned his bachelor's degree from UWL — made environmental law a natural fit.
"I have always been interested in environmental law because of my passion for the outdoors and for wild places," San Emeterio explains. "Through environmental law, I will be able to give a voice to these places in ensuring their protection and proper management for the future. I am motivated by the idea that I will be able to make a difference and hopefully have a positive impact on our environment — especially in the face of threats stemming from extractive industry, indifferent politicians and climate change."
According to San Emeterio, one key issue is the U.S. Forest Service's susceptibility to political and industry pressure. This leads to policies and management decisions that use research in a flawed manner or ignore the science completely. This, he says, negatively impacts the environment and those who enjoy the outdoors.
By pursuing a career in environmental law, with a focus on public lands and wildlife, San Emeterio hopes to ensure that environmental policy decisions are based on science rather than politics.
"Having knowledge of what the science currently tells us about forest ecology in this region helps to spot issues with Forest Service management decisions that are not in line with the best available scientific information," he notes. "By having an understanding of what the science really tells us, individuals and organizations can bring actions against the government for failing to comply with the law."
For those passionate about the environment and looking to study it in college, San Emeterio is a strong proponent of UWL and the earth science minor.
"I feel like my major/minor combination was pretty unconventional. I often questioned this choice, but it turned out to be beneficial for my career goals," he says. "If you are interested in earth science, and if you can find a combination that works for your goals, then I would encourage you to go for it."