Posted 2:32 p.m. Thursday, Aug. 27, 2020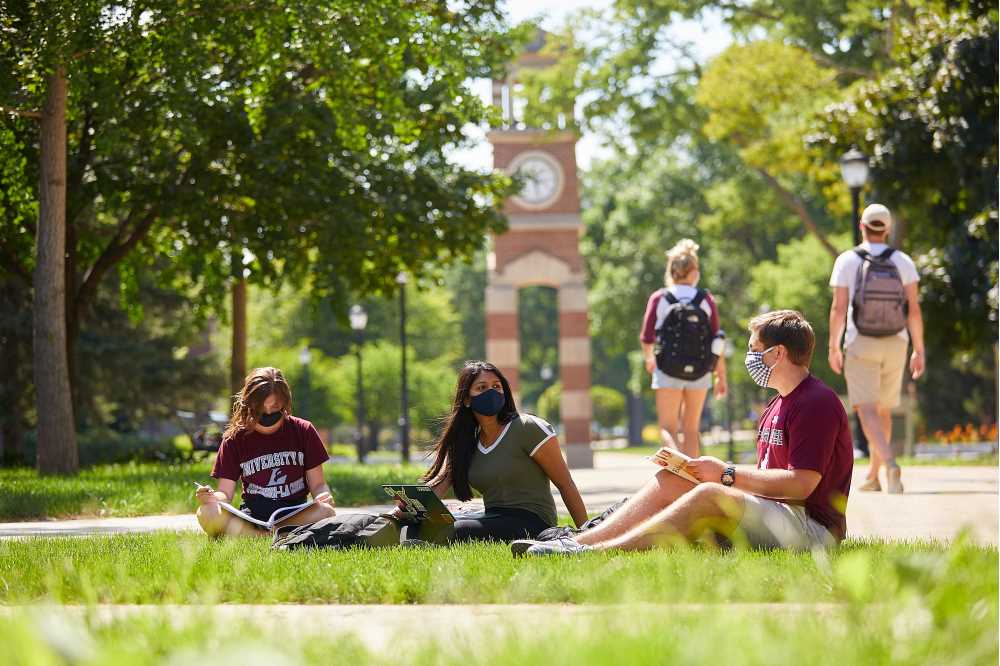 Study identifies UWL as sound investment for students
When it comes to giving students the most bang for their buck, UW-La Crosse is among the best nationally.
That's according to Business Insider, a financial and business news website that recently studied which colleges offer students the best return on investment.
With a return on investment rate of 69.7%, UWL placed 20th out of the 24 colleges that cracked the list — the only Wisconsin university to earn a spot.
"As many high school seniors and their families are focused on the college application process, the cost of college is also on their minds," says Corey Sjoquist, director of UWL Admissions. "For those students who find UWL to be a good fit, this return on investment designation highlights yet another reason to earn a UWL degree."
In creating the list, Business Insider used data from the U.S. Department of Education's Scorecard, which includes tuition, enrollment, student debt and other figures.
The return on investment rate was found by comparing students' median earnings 10 years after graduation with the average cost of attendance.
UWL students' median earnings after 10 years is $48,000, the study found.
Even more kudos

Another ranking released this month reinforces UWL's standing as a solid investment.
A study by LendEDU, a website that specializes in student loan information, found that UWL ranks No. 153 in the country and No. 2 in Wisconsin for minimizing student debt.
Terry Micks, UWL's student loan coordinator, notes that the university's Financial Aid Office continues to promote fiscal responsibility among students.
"We encourage students to only borrow what they need for their educational expenses," Micks explains. "With programs like the It Make$ Cents! Money Management Center and the Scholarship Resource Center, students are learning about financial literacy and how scholarships can reduce their student debt."
Efficient course scheduling, which helps students graduate as quickly as possible, also plays a role.
"Assisting students in paying their university bill promptly, thereby allowing them to register at their scheduled time, can increase the chances that a student will be able to register for the classes they need," Micks says. "Graduating in a timely manner can decrease student debt."
This is not the first time UWL has been recognized as a sound investment.
Earlier this year, Great Value Colleges ranked UWL No. 16 among its 100 Most Affordable Public Schools with the Highest ROI.
In addition, data from the Department of Education shows that UWL graduates are among the best in the country at paying off their student loans.
"The combination of our driven and engaged students, tremendous student support and highly respected faculty is producing great results," Sjoquist says. "It is exciting to welcome students to the UWL family and offer so many opportunities that will help them excel in their professional careers."