Posted 1 p.m. Tuesday, Feb. 14, 2023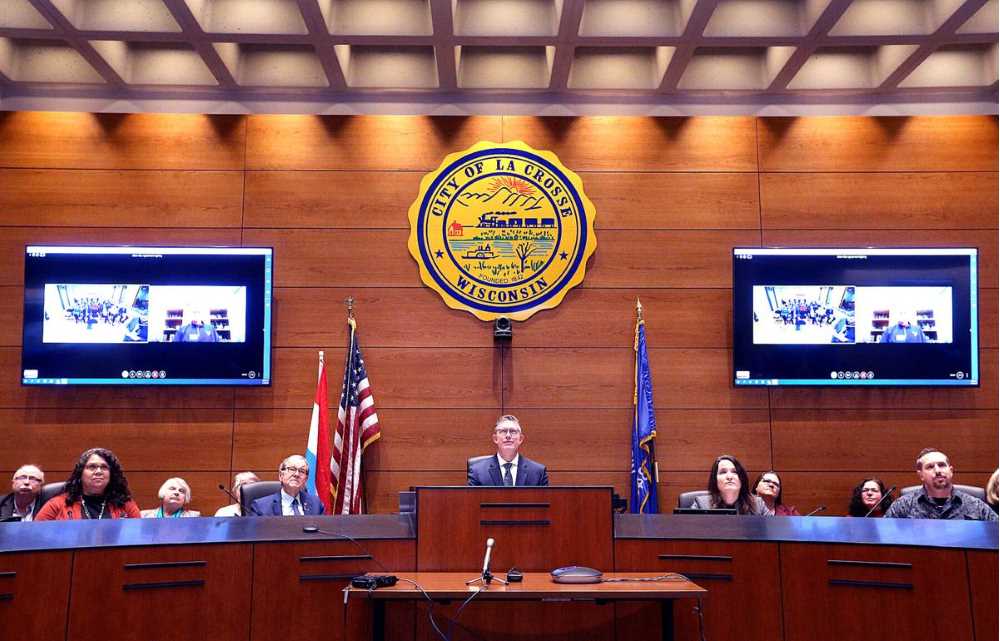 UWL looks to the future in La Crosse's new sister city in Luxembourg
La Crosse's new sister city agreement with Junglinster, Luxembourg, will benefit the UW-La Crosse campus community too.
Karolyn Bald, director of UWL International Education & Engagement, is excited about the agreement signed during a virtual ceremony between city officials from the two cities Jan. 18.
"Being able to connect with not only our international community but our local community as well is the perfect way to bridge the need for more international and intercultural experiences for our students and the community," she says.
Bald says La Crosse County, which is the size of Luxembourg, has more than 200 people who hold dual citizenship with the European country. Immigrants from the country have traveled to the Coulee Region since the mid-1800s. Also, she notes, Wisconsin is home to the Luxembourg American Cultural Society, and the US Ambassador to Luxembourg is former Milwaukee mayor and Wisconsin gubernatorial candidate Tom Barrett.
"So, the ties are strong," she says.
The idea of the sister city came from the Luxembourg/American Descendants Society of La Crosse. Some of the new relationship will focus on education, which will include local K-12 schools, as well as Viterbo University and UWL.
"Junlingster and La Crosse have very similar terrains, shared histories and a desire to learn from one another," Bald explains.
UWL International Education & Engagement staff plan to build on an already established partnership with Lënster Lycée International School. The primary and secondary school in Junglinster has had virtual exchanges with Aquinas and Central high schools. UWL, Viterbo and the schools are coordinating a four-week program for 25 Lënster students and faculty to visit La Crosse in late August and early September.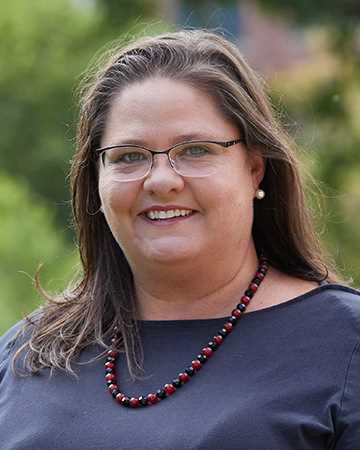 "They hope to learn about American university life, tour the region, experience some local sports and activities, and have some time in the K-12 schools," says Bald.
The group hopes that the collaboration will grow to have La Crosse schools send students to Luxembourg in summer 2024.
Bald says nearly half of Lënster's students hail from international countries, so university staff are excited to get the students thinking about college in La Crosse.
"It's a tremendous opportunity for us to not only recruit Luxembourgian students, but students from around the world," she notes.
Bald says UWL staff will meet with colleagues from the University of Luxembourg to discuss possible exchanges. They also plan to visit a UWL alum teaching at another local high school in Luxembourg, as well as with the U.S. Ambassador's Office. And plans call for student-teaching opportunities and summer exchanges.
While there currently are no Luxembourgian students studying at UWL, Bald says she hopes some will be admitted by fall 2025. She says there's early discussion that year-long student exchanges could expand to local high schools.
The UWL International Education & Engagement is currently seeking short-term host families for the program. If interested in learning more, contact IEE at international@uwlax.edu or Bald at kbald@uwlax.edu.