Posted 8:18 a.m. Wednesday, Sept. 22, 2021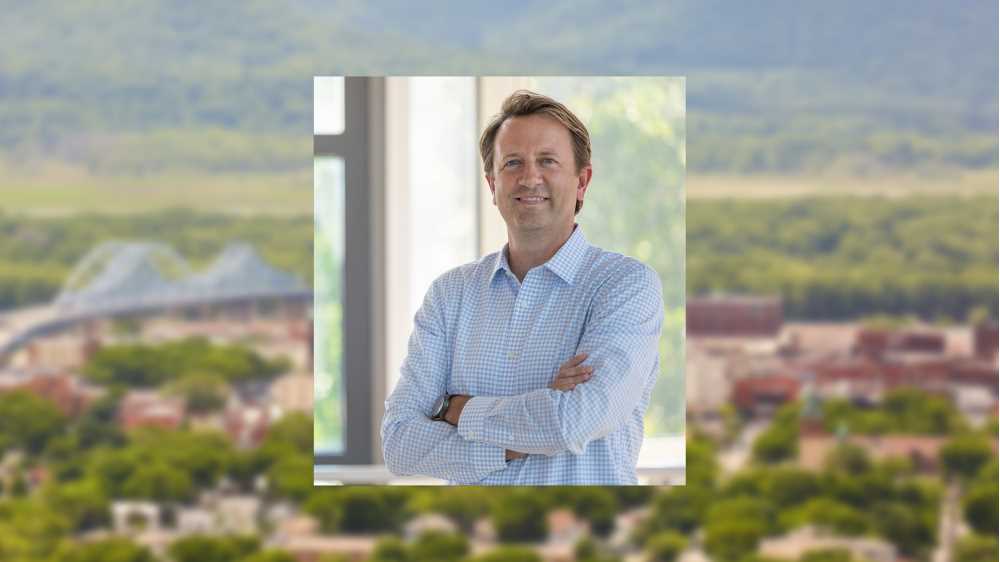 Alum's first job evolves into fulfilling career
Brian Soller's first job out of college was with a fiber optics technology startup. He saw it as little more than a stepping stone.
Twenty years later, Soller is still with Luna Innovations, but he has turned that stepping stone into a successful, fulfilling career.
This spring, he was named Luna's chief operating officer, a role in which he helps manage the company's 500 employees and ensures they have the right tools to advance the company's mission.
"My job is to make sure my team and all of the individuals that make up the company are aligning with and working toward our goals," explains Soller, '96. "Historically, I've been more involved with the details of our products. I'll still get to do some of that, but now, I'm at more of an oversight level and making sure everyone is in the right place to do their job."
Over the past two decades, Soller has seen an office of 10 or 12 people evolve into a publicly traded company with locations in the United Kingdom and Dubai, and nine locations across North America.
Based in Roanoke, Virginia, Luna is now a leading provider of fiber optic technology.
Fiber optics, Soller explains, is the plumbing of the internet. It is the basis for all internet-based communication systems, using laser signals to transmit voice, video and other message formats across long distances.
Luna makes technology used to test fiber optic networks, ensuring they can support the necessary bandwidth.
Luna's products also have important applications in infrastructure — they can identify weak spots in buildings or bridges before they become a threat to public safety.
Soller notes that the explosion of the internet and technology in recent years has allowed the company to thrive.
"When we started, I'd say we were 15 to 20 years ahead of our time," he says. "Back then, no one was streaming videos, no one had a smartphone — the internet was basically in its infancy. Since then, the internet has grown into needing the equipment we make. We just needed to wait for it to catch up."
Soller, a graduate of La Crosse Central High School, says he still draws upon lessons and experiences from UWL.
He chose UWL because of the proximity to home and the strength of the track and field program. He competed in the 110-meter hurdles during his first year on campus, but soon gave it up due to injuries.
With more time to focus on academics, Soller excelled in UWL's physics and engineering programs. As one of the first UWL physics students with a research emphasis, he worked with Physics Professor Gubbi Sudhakaran to publish papers and present at conferences.
That research experience, paired with a Barry M. Goldwater Scholarship he received at UWL, propelled him to a graduate program at the University of Rochester in New York — one of the best optical physics programs in the country.
"UWL is a fantastic school with a great environment and great people," Soller says. "The quality and level of education I received, specifically in math and physics, was really top-notch. It prepared me to go to the next level at a top graduate program, and set me up for the rest of my career.
"If I had the chance to do it over, I would still choose UWL," he says.