Posted 1:57 p.m. Tuesday, Feb. 16, 2021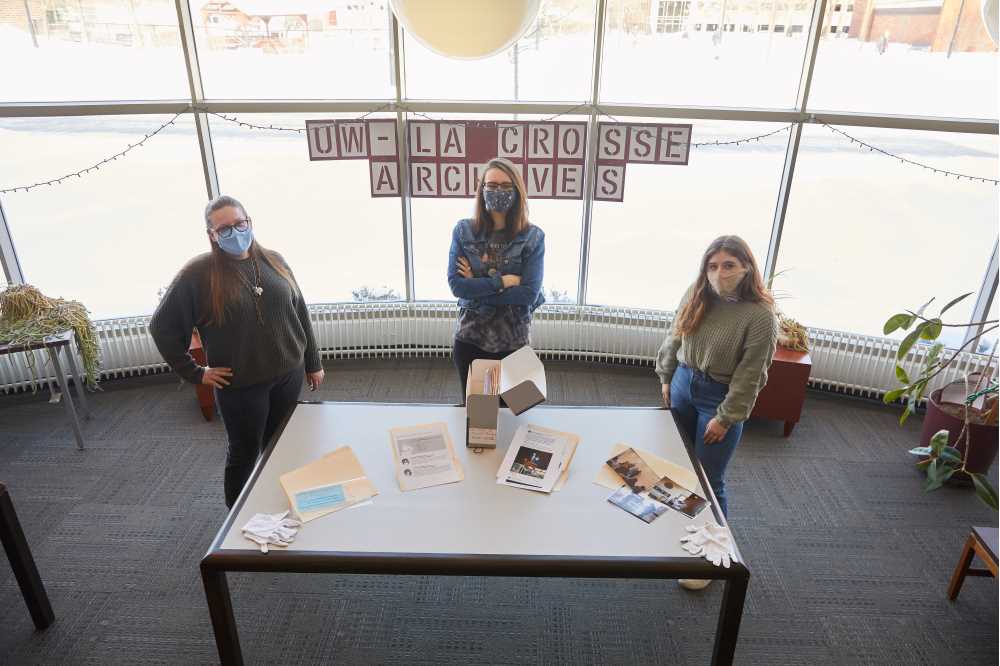 Wanted: Images, stories about COVID's impact
A project at UW-La Crosse's Murphy Library Special Collections Area Research Center aims to document the impact the COVID-19 pandemic is having on UWL alumni, students, faculty and staff.
Elisabeth Primrose, a student archivist in Special Collections/ARC from February 2019 until graduating in December, says now is the perfect time to document what people have been experiencing during the pandemic.
"It is important to try and gather this information right away because this sort of historically significant evidence doesn't always get preserved as much as it should for researchers in the future," says Primrose. "We want to make a concerted effort to do so now before it is too late."
Primrose says participants may submit material as many times as they want to update previous entries, highlight any changes or developments, or document new experiences. The accounts can be either short or long in length.
"No recollection is too small or insignificant as, once collected, they will all work in concert with one another to fill the historical record," explains Primrose. "Anyone who wants to can choose to remain anonymous."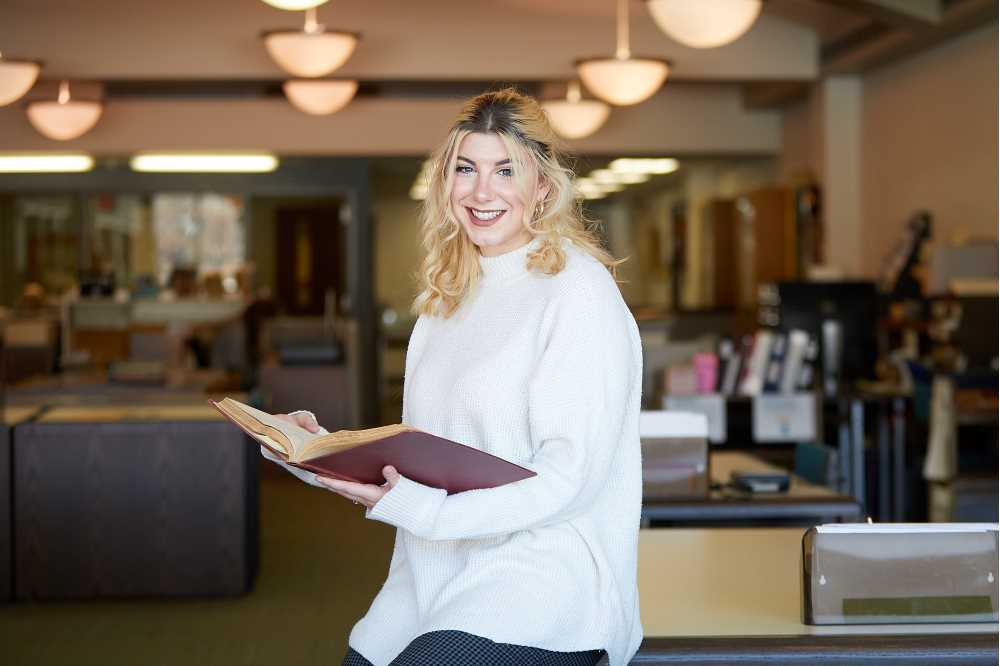 Responses only recently started being accepted. So far, the archive has received accounts from students describing frustrations with quickly transitioning to online classes, roommate disagreements about appropriate COVID-19 precautions, and the pandemic's effects on living in residence halls.
Several faculty have also submitted responses. In his entry, UWL History and Women's, Gender and Sexuality Studies Professor Victor M. Macías-González recounts "teaching black screens was the closest I've ever been to being blind or deaf, as if my senses were gone. It was by far the most frustrating and lonely time I ever spent teaching."
In the early months of the pandemic, Special Collections/ARC Historian and Archivist Laura Godden collaborated with UWL instructor Kate Errthum, who had assigned her English 110 class to journal about COVID-19 experiences. Together, Godden and Errthum figured out a way to give her students the option of having their completed writings archived in Special Collections/ARC.
Opening up a similar opportunity to the entire campus with this current project will expand on those early accounts and help ensure that more perspectives and experiences are preserved for future historians. Primrose notes that COVID-19 has had varying effects on people, depending on their work, age, living situation, family and more so gathering a wide sampling of responses is essential.
Godden and Primrose also feel that the current project is especially important since many situations have changed and evolved from the pandemic's early months.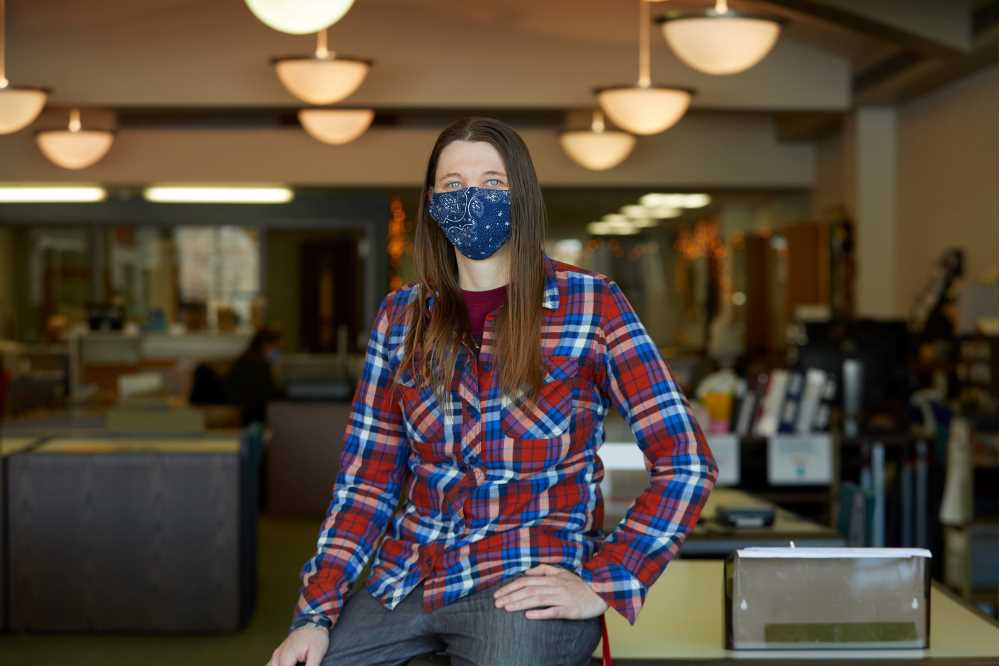 For those wanting to submit COVID-19 accounts outside the UWL experience, the La Crosse Public Library is conducting a similar project for area residents.
This isn't the first time that UWL community members' personal recollections relating to major worldwide events have made it into Special Collections/ARC. For example, there are two collections of World War II experiences written by UWL students in the 1940s that were compiled by English Professors Emerson Wulling and Edgar Knowlton.
Primrose says today's COVID-19 entries will probably become just as important as those from World War II.
"By participating in this project, UWL community members will be creating valuable resources that will grant unique and detailed historical insights about the university during this unprecedented time to those in the future," Primrose notes. "It is likely that they will become a highly valuable resource to researchers, much like the World War II recollections written by UWL students 75 years ago."
To participate visit: https://forms.gle/S4D4z5HU1Z2ayy166 Refer questions to: specoll@uwlax.edu.
Become a part of history
Ever taken a moment to think about how we are currently living through a major moment in history, similar to the Spanish Flu, World Wars and Great Depression? Historic events have huge global effects impacting life. In the midst of one of the biggest crises in modern history, archivists worldwide are proactively collecting and preserving materials documenting COVID-19's impact. Participate in UWL's documentation at: https://forms.gle/S4D4z5HU1Z2ayy166