Posted 3:36 p.m. Thursday, Nov. 12, 2020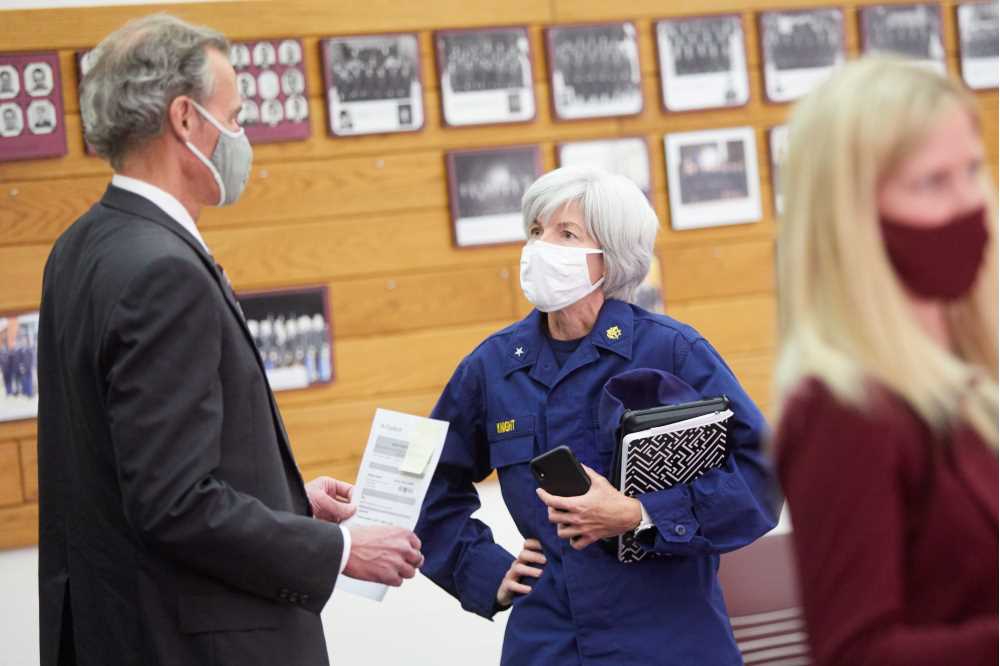 CDC, UW System heads tour UWL's COVID-19 testing sites
UW-La Crosse hosted Rear Admiral Nancy Knight and UW System Interim President Tommy Thompson for a tour of the university's COVID-19 testing sites on Thursday, Nov. 12.
Dr. Knight and President Thompson joined UWL Chancellor Joe Gow and other administrators for a discussion of the university's ongoing efforts to slow the spread of COVID-19. The group toured the student testing site on the second floor of the Cartwright Center, as well as the new surge testing site on the third floor of Cartwright.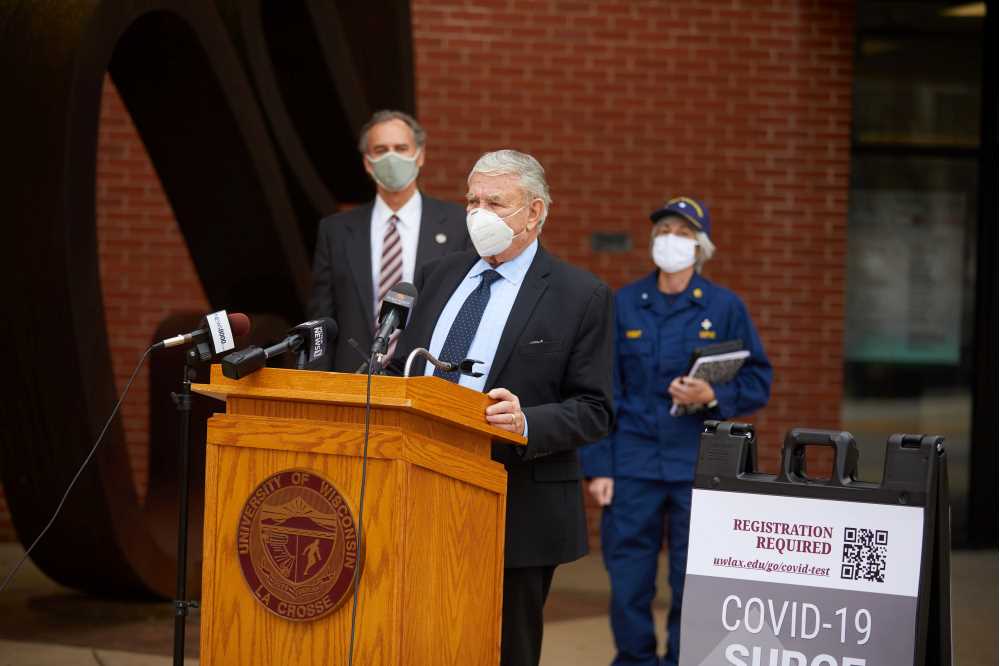 UWL's surge testing site is one of 13 in Wisconsin — all at UW System campuses. The U.S. Department of Health and Human Services has provided 250,000 rapid-result antigen tests, which are available at no cost to university students, staff and faculty, and community members.
"We wanted to reach out and test the community, as well as K-12, vocational schools and the community at large," explains Thompson, noting that Wisconsin recorded 7,000 new cases on Wednesday alone. "We want to see if we can drive down that spike that's going through our state. I'm proud that (UW System) is doing a service to fight this insidious disease."
Dr. Knight, who directs the Division of Global Health Protection at the U.S. Centers for Disease Control and Prevention, says the new surge testing program can be a powerful tool in slowing the spread — but only if people take advantage of it.
"The success of this … is really dependent on all of you in La Crosse and the great state of Wisconsin," she notes. "In the middle of this pandemic we're all facing, and especially here in Wisconsin, it's your behavior and your actions that are able to control the pandemic. One of those actions is getting tested."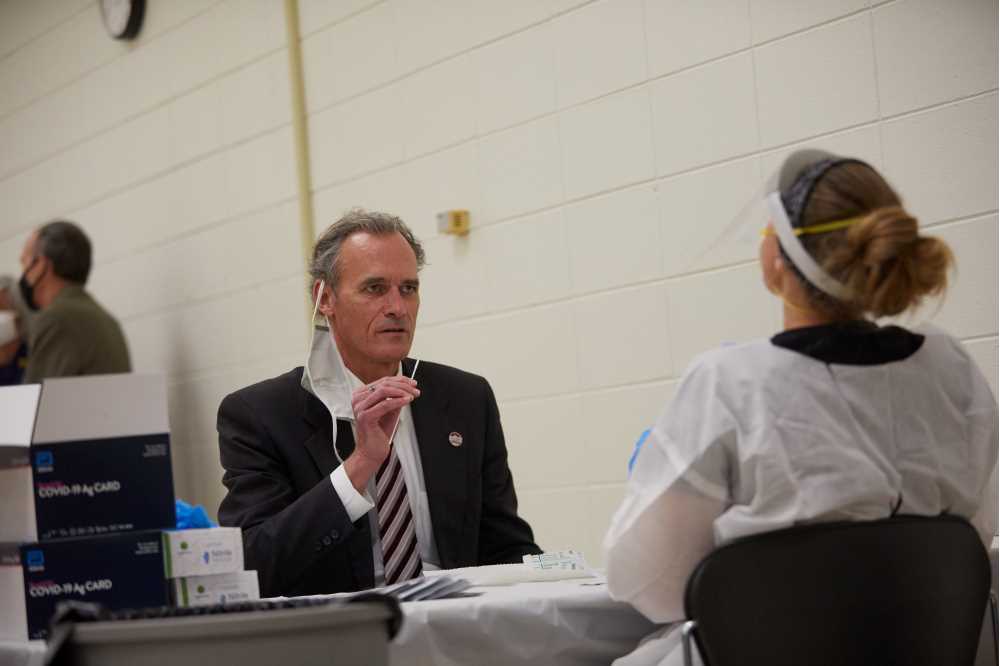 UWL's surge testing site saw strong participation in its first week, with as many as 400 people being tested each day. And there's still room for growth — the university has enough supplies to test 500 people daily.
Surge testing is free and open to the public, though registration is encouraged. To register for a test, visit www.doineedacovid19test.com. For more information about UWL's surge testing program, visit http://uwlax.edu/go/covid-test.
"We're doing very well on campus with our residence hall students, and we have pretty low numbers of the virus," Chancellor Gow says. "Unfortunately, we can't say the same thing about the greater community. Our university really wants to do everything we can to be part of the solution, and this testing is a huge part of that."