Posted 8 a.m. Wednesday, Feb. 8, 2023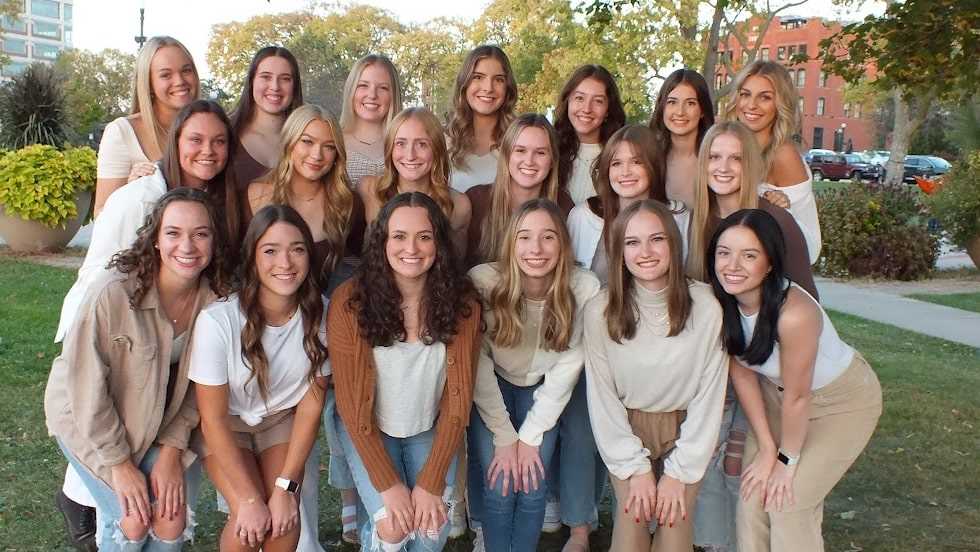 UWL dance team has high hopes for spring season
The UW-La Crosse dance team is finding its groove as the competition season heats up.
After winning an event in Ashwaubenon a few weeks ago, UWL recently took the trophy for jazz, hip-hop and highest overall score in the collegiate division at the Fire Up Cheer & Dance Competition at UW-Eau Claire.
"This win really set us up for success," Coach Kyle Herberg says. "It gives us the confidence we need going deeper into the season."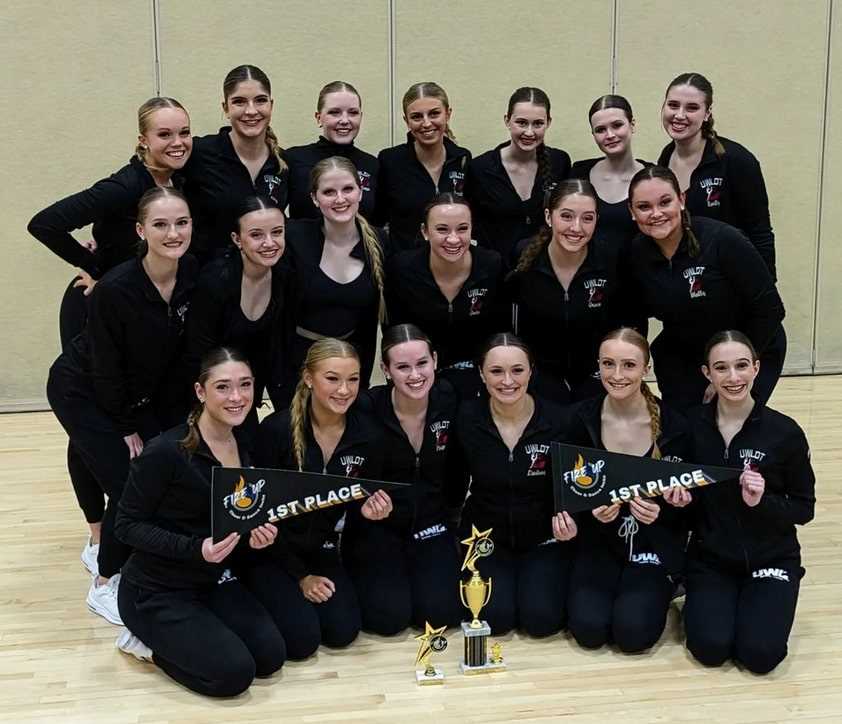 As the national competition approaches, team captains Abby Prestigiacomo, Sarah Sandona and Paige Tanttu shared some insight into the team's preparation.
The team practices three times a week, Sandona says, with an additional weekend practice as nationals season gets closer. The entire beginning of season is dedicated to choreography alone.
"For nationals, we bring two routines. We have separate choreography days for each to learn all the moves," Tanttu explains. "After that, every practice is just for us to tighten up and perfect what we have for the final competition in Daytona Beach."
In addition to competitions, the dance team appears at every home basketball game, performing on the sidelines, cheering on the student section and team, and doing a half-time performance as well.
The dancers also showcased their skills at the Wisconsin High School State Dance Competition Feb. 3-4. More than that, Prestigiacomo says, it was a chance to connect with high school students and encourage them to continue dancing in college, specifically at UWL.
As for the rest of this season, Herberg says the team has an excellent opportunity to shine at the national competition April 5-9 in Daytona Beach — where the team finished second last year.
"The goal to win is attainable, the team is returning a lot of strong dancers, and we have good morale," Herberg says. "Winning a national championship is well within our grasp."