Posted 8:16 a.m. Monday, April 19, 2021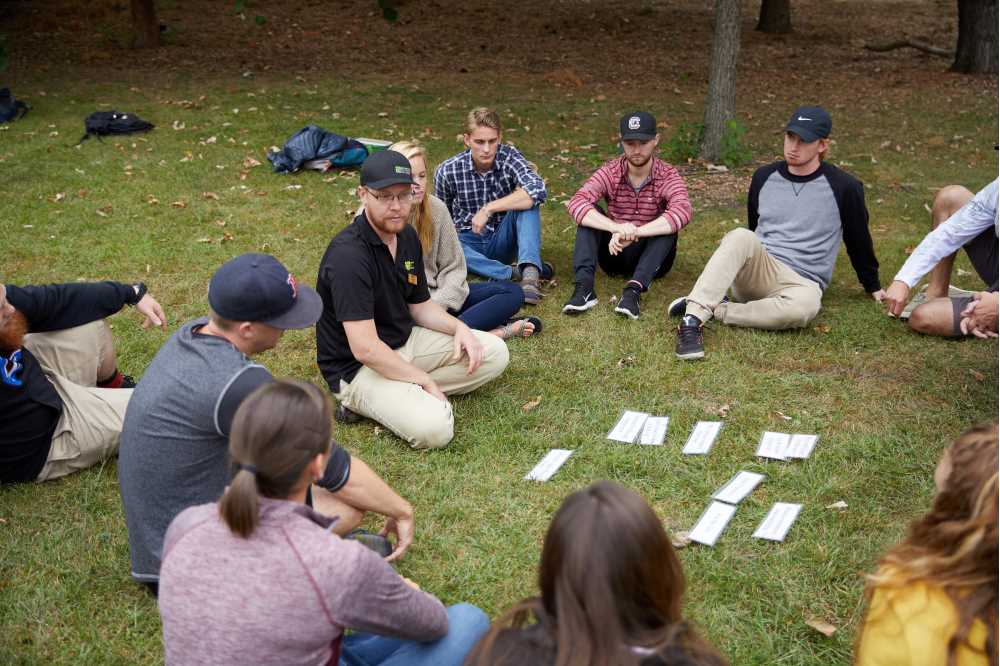 UWL recreation class offers fellow students ideas for wellness
UWL students in an upper-level recreation class will hold a morning of well-being for those in an introductory rec class.
Students in the upper-level recreation management and therapeutic recreation class have created five programs focusing on physical, social, spiritual, environmental and occupational well-being. The event from 8 a.m.-noon Saturday, April 24, in Mitchell Hall will allow student organizers to enhance their understanding of the course material in an interactive, fun environment outside the classroom. Around 80 students from an introductory recreation class are expected to participate.
Working with COVID-19 protocols, the upper-level students will get a unique opportunity to work with younger students, says Associate Lecturer Jon Evans.
"We hope this will be a success and we are able to continue this format in the future," he says.
The students will use the activities to gain more knowledge and credibility to put toward their career goals.
"Whether that is in a recreation setting or elsewhere, we are prepared to put in the effort to make this day a success for everyone involved," says Evans. "As we all come with different experiences and goals we are all here to create a welcoming and fun environment."
The event is designed so that during each half hour participants will get information they can use for the rest of their time in college and beyond.
Examples of the activities include:
• Environmental section — students will participate in interactive activities and discussions to get a deeper appreciation for nature and the environment.
• Social well-being section — students will get to know classmates better through a speed-friending activity creating a fun and welcoming environment.
• Occupational section — students will discover time management skills, how to improve on workplace satisfaction, and explore career paths.
• Spiritual section — Students will gain a new understanding of spirituality and knowledge of yoga poses and their benefits.
• Physical section — in a game of twisted 20 questions, participants will have friendly competition to create better physical habits while adjusting to life in college with independence.