Posted 1:51 p.m. Friday, Oct. 9, 2020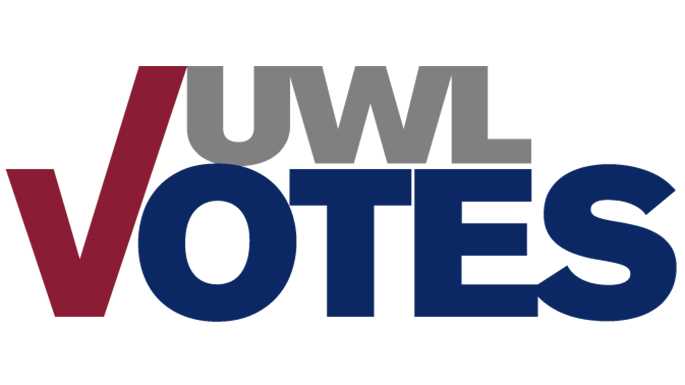 UWL among area orgs, media planning area race debates
The five state and national political races on the ballot in the La Crosse area Nov. 3 will be featured in upcoming virtual debates.
UW-La Crosse Political Science and Public Administration Assistant Professor Anthony Chergosky will moderate all the debates. Questions will be asked from a panel of reporters representing various news organizations.
The five debates include:
95th Assembly
Jill Billings Dem. (Inc) / Jerome Gundersen Rep.
12:45-1:45 p.m.
Monday, Oct. 12
94th Assembly
Steve Doyle Dem. (Inc) / Leroy Brown Ind. / Kevin Hoyer Rep.
12:45-1:45 p.m.
Wednesday, Oct. 14
96th Assembly
Loren Oldenburg Rep. (Inc) / Josefine Jaynes Dem.
9:30-10:30 a.m.
Friday, Oct. 16
32nd Senate
Dan Kapanke Rep. / Brad Pfaff Dem.
3:30-4:30 p.m.
Tuesday, Oct. 20
Third Congressional District
Ron Kind Dem. (Inc) v. Derrick Van Orden Rep.
12:45-1:45 p.m.
Wednesday, Oct. 28
WKBT plans to livestream all the debates on its webpage, https://www.news8000.com/. All debates will be available on demand on https://www.news8000.com/on the politics page. WKBT will record the 32nd Senate debate and the 3rd Congressional debates for playback on air. Dates and airing times be determined.
WXOW will have all the debates available on demand at: https://wxow.com.
Sponsors of the debates include:
La Crosse Area Chamber of Commerce
La Crosse Tribune
LeaderEthics-Wisconsin
League of Women Voters of the La Crosse Area
UW-La Crosse
Academic Staff Council
Faculty Senate
Political Science/Public Administration Department
Student Association
University Staff
Wisconsin Public Radio
WKBT

WIZM – Midwest Family
WXOW