Posted 8:47 a.m. Friday, March 17, 2023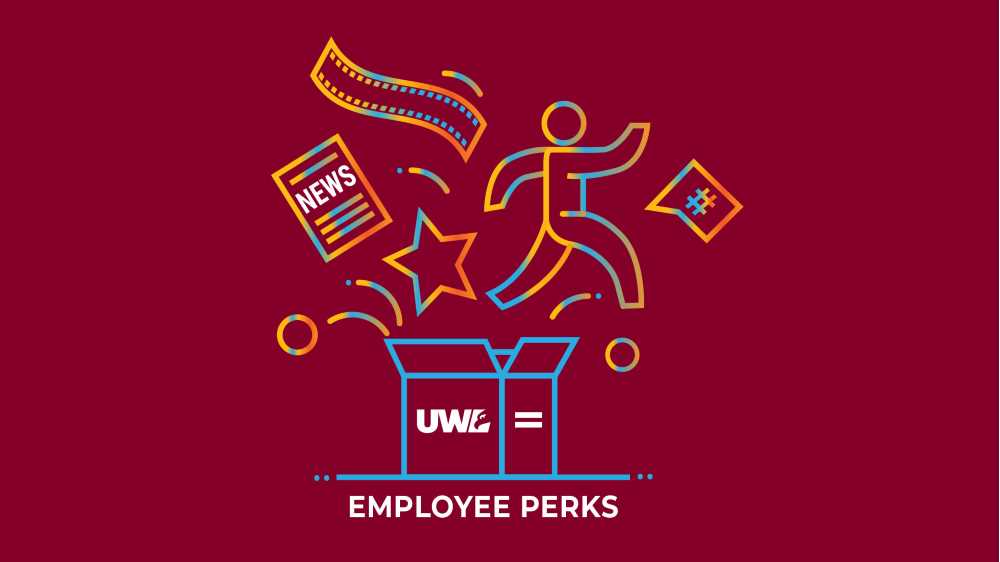 Explore opportunities and services you can get at discount or no cost just by being an employee 
As a UWL employee you have access to perks such as campus subscriptions, walking/jogging facilities, advertising and more at no cost. Learn about some of the benefits of working here.
News publications and books: Get access to read the New York Times, Wall Street Journal, popular ebooks and audiobooks on OverDrive and more for free through campus subscriptions. Just visit the library guides to learn how to access these and other resources.
Exercise: Walk or jog on the track at the fieldhouse upper track between 6 a.m.-7:45 a.m. and 11 a.m. and 1 p.m. Monday-Friday from Oct 1-May 1. Showers are available. Changes to the schedule will be posted at the Fieldhouse front desk.
Events: Attend exhibitions, presentations, seminars and more -- many free and open to the public -- on the UWL campus. Visit the events website.
Athletics: Pay the discounted price of $5 to attend UWL Athletic events.
Classified ads: Run classified advertising for free though the UWL Campus Connection, campus weekly newsletter by submitting a classified at share.uwlax.edu. Log in. Click on Campus Connection and then classified.
Online auctions: Browse the Wisconsin Surplus Auctions where you can bid on surplus items such as workout equipment, furniture, electronics, and more, sometimes for pennies on the dollar.
Marketing help: Get free help promoting campus-related events from University Marketing & Communications by making a request on the share form at share.uwlax.edu.
Community engagement tools: Reserve a free community engagement display kit when taking part in community events, which showcase your academic department or staff office.
See more employee discounts and perks on the Human Resources website, under "Discounts & Perks."