Posted 1:49 p.m. Thursday, Jan. 28, 2021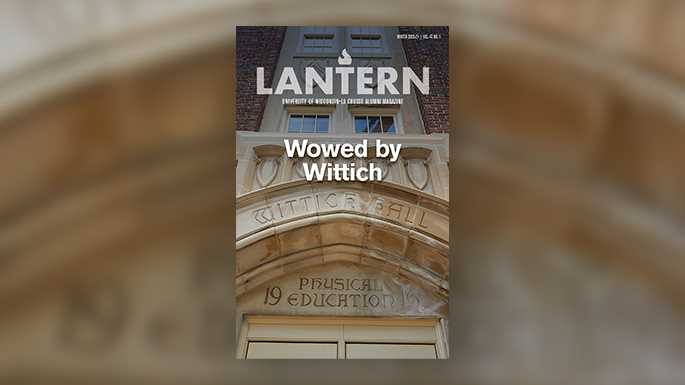 The Lantern: Alumni Association publishes latest news on campus, alums
COVID-19 continues to change things — including the UW-La Crosse Alumni Association's Lantern, the biannual publication about latest campus happenings for alumni.
To curb costs for printing and postage, the Association has put the Winter 2020-21 issue exclusively online.
Be sure to catch the longer, in-depth articles. Enjoy many more images from our award-winning photographer.
Among the highlights:
Wowed by Wittich: The renovation of the campus' second oldest building is impressive.
Lockup literature: Daughters honor parents with jail literacy fund.
Top prof: Shelly Lesher is named American Physical Society Fellow.
A real-life game of Clue: Alum investigates what's killing freshwater mussels.
Wall of Fame: 8 inducted into Athletic Wall of Fame.
So, sit back when you have some time to check out the Winter 2020-21 issue of the Lantern.