Posted 8:45 a.m. Monday, June 14, 2021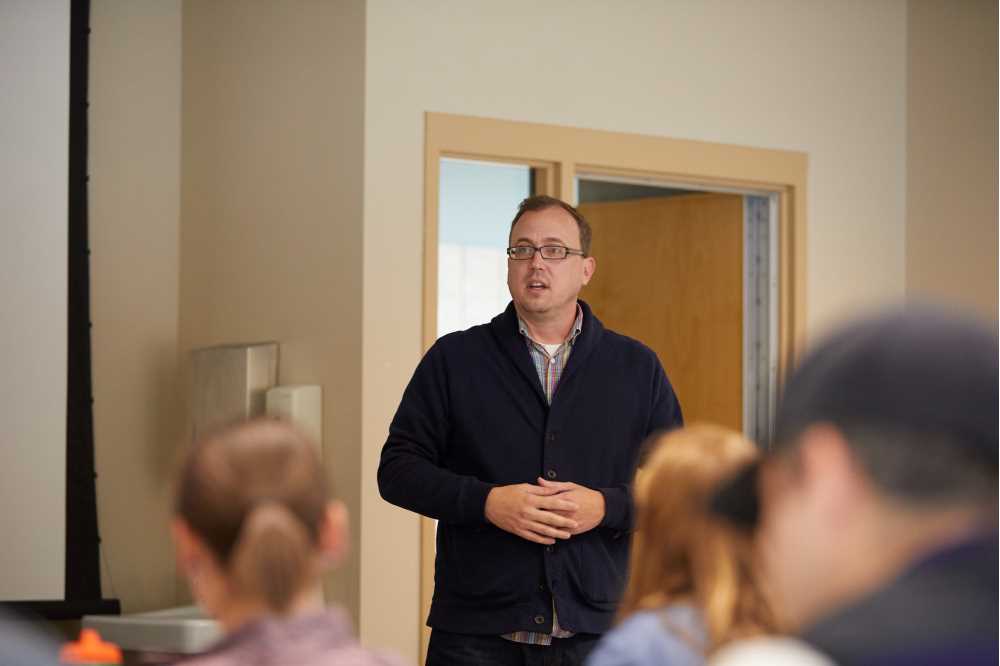 Brian Kumm-Schaley wins 2021 Eagle Teaching Excellence Award
During the 2020-21 academic year, UWL faculty were challenged like never before. From developing online courses to supporting students to dealing with the emotional weight of the pandemic, instructors in every department rose to the occasion. This year, UWL's Provost Office received hundreds of nominations from students hoping to recognize their favorite instructors.
From these nominations, a university committee selected six faculty to receive 2021 Eagle Teaching Excellence Awards. The winners will be highlighted on UWL's homepage in the coming weeks, along with being honored during Chancellor Joe Gow's opening remarks for the fall semester.
They are:
Merideth Garcia, English/English Education
Lisa Giddings, Economics
Amy Nicodemus, Archaeology & Anthropology
Anthony Chergosky, Political Science & Public Administration
Kathryn (Kat) Skemp Moran, Theatre Arts

This is the third in a series of stories highlighting the winners.
Brian Kumm-Schaley, Recreation Management & Therapeutic Recreation
Started at UWL: 2016
Courses: My professional background is in community-based recreation and leisure services, and my teaching generally aligns with this emphasis area in the Recreation Management Program. Courses that detail concerns related to legal liability and risk management (REC 402/502), historical and philosophical antecedents for public and non-profit recreation services (REC 215), human development and group dynamics (REC 735), recreation programming (REC 301), as well as professional and internship preparation are some of my main topic areas. I also serve as the program's internship coordinator and supervise interns in diverse field experiences.
Background: Prior to joining faculty at UWL, I taught as an adjunct professor in the Department of Counseling and Human Development Services at the University of Georgia, where I completed my Ph.D. (Go Dawgs!) I also collaborated with faculty at Young Harris College in North Georgia, co-designing and guest lecturing in multiple upper-level electives for the Outdoor Leadership Department. Finally, I seized any opportunity to guest lecture in doctoral courses related to research methodologies and contemporary theory at the University of Waterloo in Ontario, Canada.
Favorite part of teaching: My favorite part of teaching is the connections I get to make with students. It may sound selfish, but the creative and open disposition and energy of students in the classroom and/or field is invigorating. To be a small part of their education and learning processes, where students' worldviews, skills, knowledge and abilities are broadened or expanded — this is the closest definition of joy I can imagine. My interactions with students often help me expand and broaden my own perspectives and understandings, which is a genuine gift teaching affords me at UWL.