Posted 3:16 p.m. Friday, Aug. 27, 2021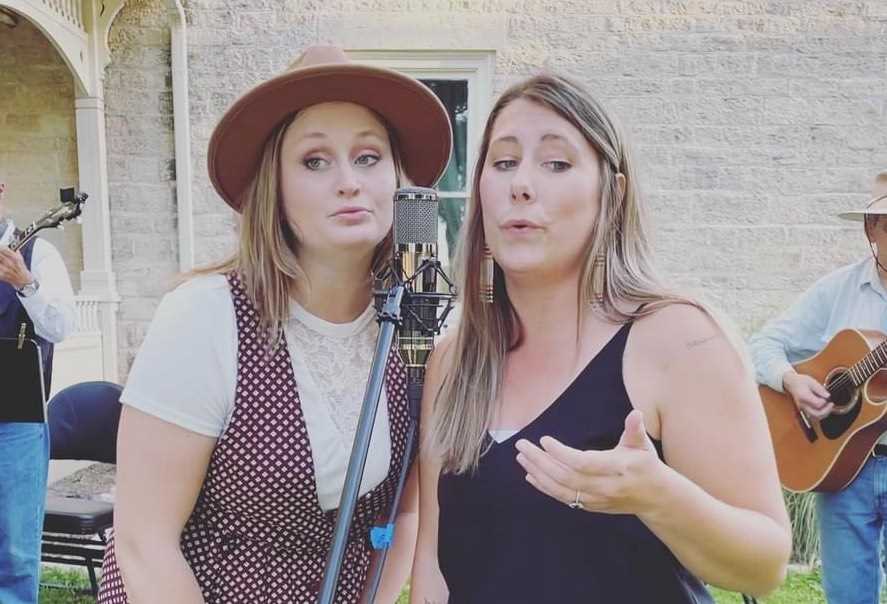 Local band honors folk icons Hazel Dickens, Alice Gerrard
A pair of UWL alums are blending their voices to honor Hazel Dickens and Alice Gerrard, who broke through the male-dominated folk and bluegrass industry in the 1960s and 70s.
Sarah Jackson, '14 (psychology and music performance), and Cori Vought, '15 (music education), are vocalists for the Band Coulee Creek, a group of Wisconsin and Minnesota musicians paying tribute to Dickens and Gerrard through their new album, "Matriarch."
The songs reflect the way Dickens and Gerrard viewed not only women, but also poor and underserved communities.
"After reading and learning about Hazel and Alice, I was inspired by their music and their roles in the music world," says Jackson, the band's lead vocalist. "Through their music, they shared stories about being a mother, a sister and a partner; and also about the relationship within — the imperfections and strengths of who they were in a socially and politically changing time."
The Band Coulee Creek was started by local bluegrass musician Dave Strudthoff, who had met Jackson and Vought at English Lutheran Church in La Crosse.
Strudthoff brought in three other musicians to fill out the band. They asked Madison-based poet Rita Mae Reese to contribute the lyrics.
Vought provided upper and lower harmonies on the album and plays the bodhran (an Irish folk drum) and spoons during live shows. Working on the album, she says, was a great way to study and recognize two iconic musicians.
"What inspired me about Dickens and Gerrard is their strength of presence in a genre that was not necessarily making space for them," she explains. "I sometimes wonder if Hazel got enough accolades during her time, and I'm happy to give her the recognition she deserves."
Despite the challenges of creating an album amid a pandemic — each musician recorded their parts independently — the album has been well received. In March, it reached No. 2 on Amazon's list of New Country Releases.
Jackson and Vought say they are looking forward to future live performances, which will be announced on the band's Facebook page.
The music education they received at UWL — from faculty members Gary Walth, Karyn Quinn, Mary Tollefson and others — has been highly influential in their success, they say.
"My experience in the UW-La Crosse Music Department was so special," Vought notes. "I feel that not only did I have fantastic professors in my music education classes, but I also received a rounded education in many styles of music."