Posted 3:41 p.m. Tuesday, Aug. 8, 2023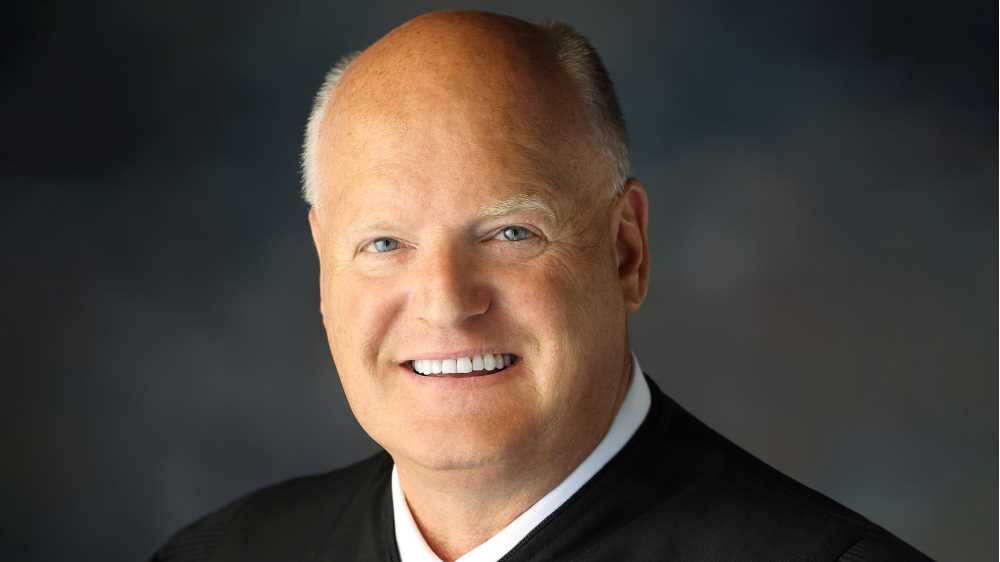 Long-term UWL instructor takes La Crosse County Circuit Court Bench
For nearly two decades, Lawyer Mark Huesmann has shared real stories about the law in UW-La Crosse business classrooms. This August, he has a new story to share: He's the newest judge on the La Crosse County Circuit Court bench.
Gov. Tony Evers announced in early July that Huesmann will serve out the remainder of former Judge Todd Bjerke's term. His new role was effective Aug. 1.
Over the last three decades, Huesmann has served as a court commissioner and municipal court judge. He has had his own La Crosse law practice for more than 20 years, serving as a general practice attorney.
Huesmann's connection to UWL started in 1996 when the Student Life Office contracted him to provide legal advice to students on topics such as underage drinking, landlord/tenant issues and simple possession cases. Some of his work was also sensitive in nature such as working with sexual assault victims. In 2006, he became an adjunct professor of business law. Then, in 2013, he became a full-time instructor at UWL, until he was appointed to the position of circuit court judge.
"I love working at the university. I love the give and take with students in the classroom. I'm able to share my experience of being a lawyer," says Huesmann. "The law can be abstract and hard to grasp. To understand it you need to have a set of facts and see how to apply them. At every class, I'm able to say, here is the law and here is how it is applied."
Huesmann helped establish a veterans treatment court in the La Crosse area in 2010 and will now lead that court, designed to address the needs of veterans, especially combat veterans, in the court system. A retired Army Lieutenant Colonel with 29 years of military service, veterans issues have always been a priority for Huesmann.
"What these men and women have done for our country is important and we need to work with them as they are facing challenges related to their service," he says.