Posted 3:07 p.m. Monday, Aug. 17, 2020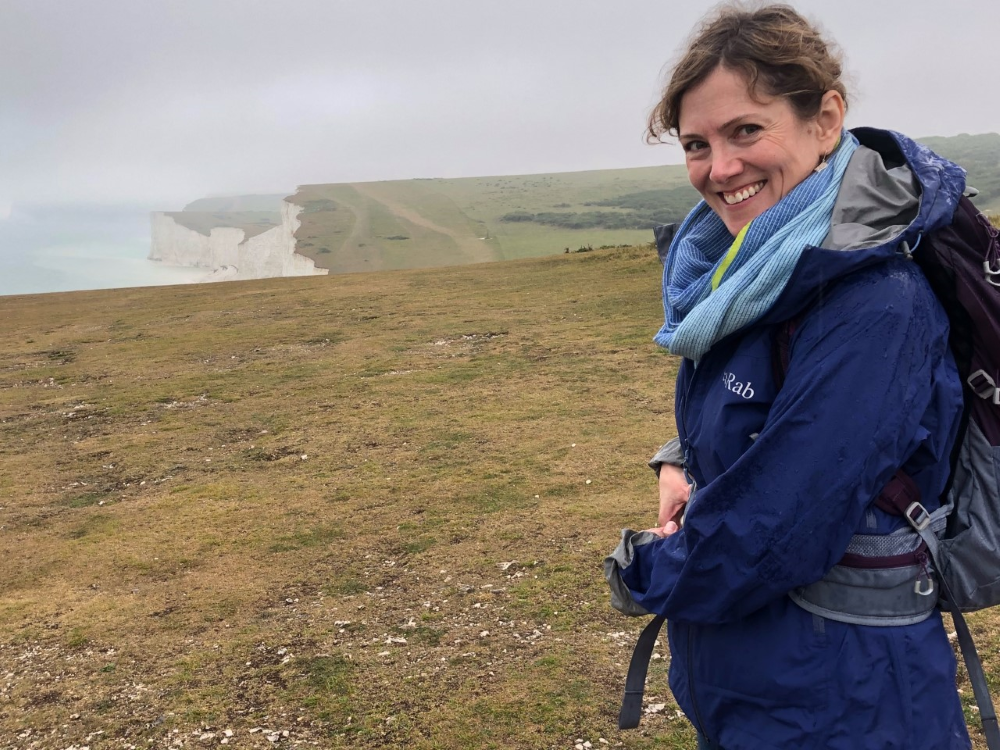 College of Arts, Social Sciences and Humanities students and faculty make connections across the world
Studying the divide in the Middle East, researching the history of a hot button topic in England and examining a controversial monument in Europe.
Through arts, social sciences and humanities – UWL students and faculty had the opportunity to travel across the world in search of answers to key questions prior to COVID-19.
Examining conflict in the Middle East
Aaron Bhatoya made a big life move in 2015 transferring from The Ohio State University to UWL. The following summer, he was on the move again, traveling across the world to the Middle East.
"Studying in Jordan was my first time traveling abroad by myself," says Bhatoya a 2018 UWL graduate. "The program had us studying Arabic for five hours a day for five days a week."
While he admits his fluency isn't what it used to be, his experiences inspired future research. Just a few months later, Bhatoya traveled to Palestine to begin an undergraduate study focusing on the Israeli-Palestinian conflict and more specifically, its impact on a village's community center.
"Losing their sense of control due to Israeli demolitions and heightened militarization, the villagers banded together to create a space that would serve as a new realm for their everyday," Bhatoya explains.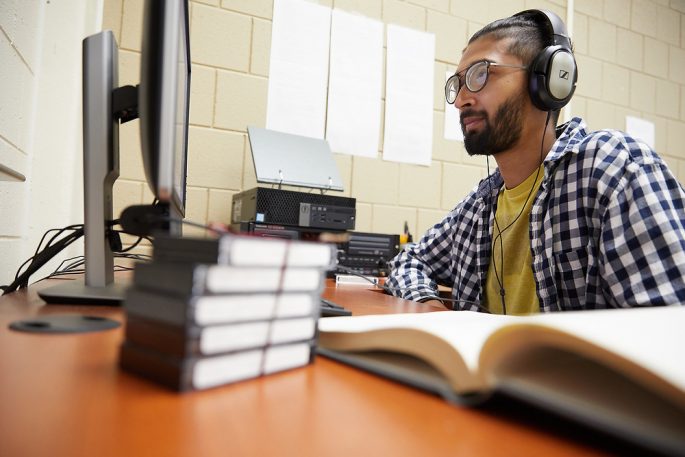 Using an oral history research method, Bhatoya interviewed numerous villagers about their experience with the conflict as it related to their community center. He learned about their struggles and the services the center provided, giving new perspective on ties across the globe. "People around the world are more connected with one another than one might initially think," he says.
Following another 2017 expedition in Palestine and the completion of his study, Bhatoya's seeking of global connections continued. As a graduate student at Oxford University in England, his current research examines opium consumption in India during the 19th and 20th centuries with a specific focus on gender roles.
"My global experiences have definitely changed the way I act and think," says Bhatoya. "There was something about the unknown of being in a different place that excited me."
Making friends in Liverpool
"You Never Walk Alone" is a showtune heard in soccer stadiums around the world —first originating in Liverpool, England.
UWL English Professor Kelly Sultzbach, who lived in Liverpool during the 2018-19 academic year under a Fulbright Scholarship, says there's a reason for that.
"I was routinely overwhelmed by the kindness of Liverpudlians," says Sultzbach of her year-long visit. "Total strangers went out of their way to help me navigate. A colleague even gave me a key to their place without ever having met me when finding housing proved difficult."
Her focus was 1900's British environmental literature and how it related to climate change. Specifically, Sultzbach looked at how the environment was perceived in writing and how things changed as a result of the first world war.
"Studying and traveling abroad allowed me to connect with people in ways that go beyond the research on the page," she explains.
On top of her study, Sultzbach connected with other scholars about climate change, taught ecocriticism at the University of Liverpool, worked on a project at a children's hospital to enhance public knowledge of science and literature, and gave talks at environmental humanities centers in Scotland, Norway and Ireland. She says learning about others around the world is especially in today's "global society."
"When one nation's actions related to human rights, environmental policies, immigration and economy ripple outward to impact many other nations, it is important to develop international knowledge and empathy," explains Sultzbach.
London, New York and Italy – now La Crosse
Louise Zamparutti's global connections started long before she stepped foot on UWL's campus.
Born in London, Zamparutti lived in New York, Seattle, and Germany, also making summer trips to the Italy-Slovenia border to hold workshops on dance and choreography.
"I became fascinated with the history of the Italy-Slovenia border area and even more fascinated with the re-writing of history through different types of public media such as films, art, literature and monuments," Zamparutti recalls.
That intrigue ultimately led her to UW-Milwaukee where her dissertation focused on the Basovizza Monument, located in Italy near the Slovenia border. Zamparutti says the monument "re-interprets Italy's role in World War II."
Following graduation, Zamparutti's research continued. A few months later, she found herself living near the Italy-Slovenia border under a Fulbright Scholarship to further study the monument and how it "impacts Italy-Slovenia relations and the re-interpretation of World War II history in Slovenia since independence in 1991."
Outside her studies, Zamparutti also says the experience made her aware of the privilege she has as a native English speaker.
"Almost everyone I encountered spoke English. European journals where I publish articles were all in English," notes Zamparutti. "Even little things, like getting my membership at the local pool, were conducted in English."
Zamparutti, an assistant professor of English, comes to UWL with an abundance of international experiences and encourages others to seek their own. She says regardless of reasoning – it's important for everyone, especially U.S. citizens, to gain global perspective.
"It's easy to lose perspective on the world and see things only from a U.S. point of view," she says. "It's important, and fascinating, to observe similarities and differences on multiple levels."