Posted 8 a.m. Tuesday, June 22, 2021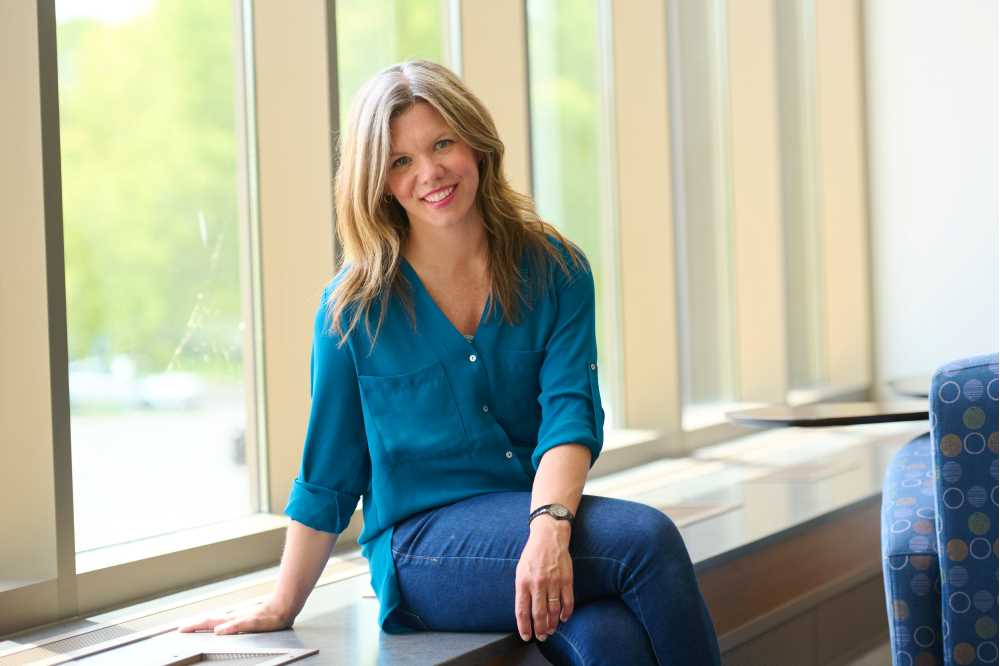 Kathryn Skemp Moran wins 2021 Eagle Teaching Excellence Award
During the 2020-21 academic year, UWL faculty were challenged like never before. From developing online courses to supporting students to dealing with the emotional weight of the pandemic, instructors in every department rose to the occasion. This year, UWL's Provost Office received hundreds of nominations from students hoping to recognize their favorite instructors.
From these nominations, a university committee selected six faculty to receive 2021 Eagle Teaching Excellence Awards. The winners will be highlighted on UWL's homepage in the coming weeks, along with being honored during Chancellor Joe Gow's opening remarks for the fall semester.
They are:
Merideth Garcia, English/English Education
Brian Kumm-Schaley, Recreation Management & Therapeutic Recreation
Lisa Giddings, Economics
Amy Nicodemus, Archaeology & Anthropology
Anthony Chergosky, Political Science & Public Administration
This is the sixth and final in a series of stories highlighting the winners.
Kathryn (Kat) Skemp Moran, Theatre Arts
Started at UWL: 2011
Courses: I teach private musical theater voice lessons, singer/actor courses and music direct the musical theater productions.
Background: Prior to UWL, I performed opera and musical theater around the United States and taught voice at St. Vincent's University and Point Park University in Pittsburgh. UWL has also afforded me opportunities to continue some professional operatic performance work.
Favorite part of teaching: I have the unique opportunity to work with students individually from the time they are freshmen until they are seniors. I enjoy watching these students grow into confident adults and realize their potential. It is a joy to be able to help them find their voices and challenge them to go a little bit further than they thought was possible. Breakthroughs in the studio are so exciting, and developing a skill like singing requires patience and hard work — lessons that students can carry over into other areas of their education and personal lives. Seeing them "get it" and start applying concepts in real time is so gratifying.
I know that I have grown as an instructor because my students challenge me. I learn from them every day. Thank you, students, for recognizing me for this award. It is truly humbling.