Posted 12:44 p.m. Wednesday, Sept. 28, 2022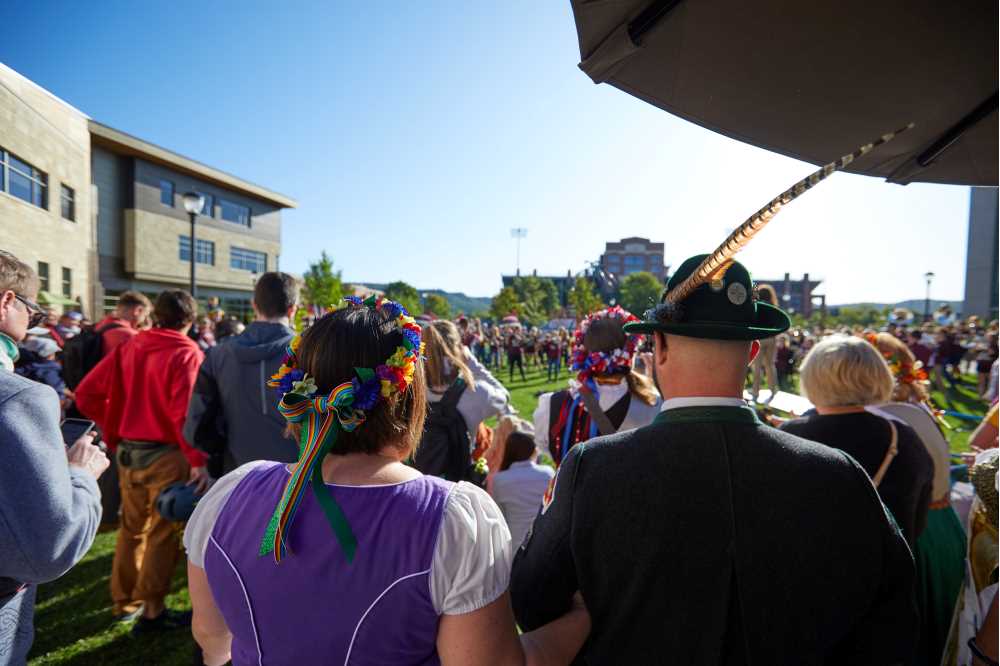 UWL's Brad Quarberg shares the history of the annual Oktoberfest in La Crosse 
The 61st annual Oktoberfest celebration in La Crosse runs Sept. 29 - Oct. 1.
It all started with four buddies playing golf back in 1961. The four business-minded friends were brainstorming ways to promote the La Crosse area to the greater Midwest and beyond.
They decided on an Oktoberfest festival and traveled around the county exploring other fests to help make theirs the best — or as they say in German — das beste. They took the idea of having royalty, the Festmaster and Mrs. La Crosse Oktoberfest, as well as a medallion hunt from the popular St. Paul Winter Carnival.
Fast forward more than 60 years and La Crosse is home to the longest running Oktoberfest in the Midwest. Hear more about La Crosse Oktoberfest history, including when Quarberg was president of the Oktoberfest board in 2001, right after 9/11, during this WIZM Talk News interview.
Quarberg was also chief editor of "The Fest of Times," a book covering Oktoberfest history. The four original Oktoberfest inventors were Don Rice, president of the Northside Exchange State Bank; Ray Ping, CEO of Erickson Bakeries and developer of the Hillview Par 3; Roy Kumm, CEO of G. Heileman Brewing Co.; and John Coleman, founder of Technical Training in La Crosse.
Campus events during Oktoberfest
Many alcohol-free events are planned on campus during Oktoberfest. Watch a sports game, do crafts or catch a movie. And don't miss out on the annual RECtoberfest from 7-10 p.m. Thursday, Sept. 29 at the Recreational Eagle Center.