Posted 8 a.m. Thursday, March 30, 2023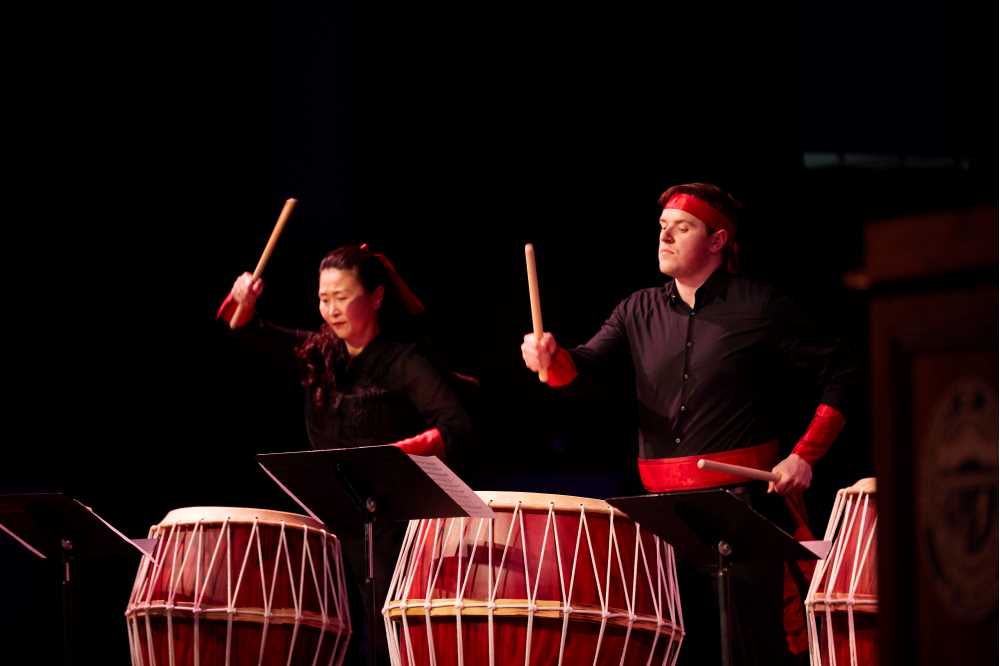 Evening celebration of food and entertainment from around the world is April 22 at UWL
The La Crosse community is invited to enjoy food and entertainment from around the world during the 2023 International Banquet Saturday, April 22, at UW-La Crosse.
The annual event will be from 6-9 p.m. at Union Bluffs Ballroom, UWL Student Union. Doors open at 5:30 p.m. Tickets are $30 for the general public and $15 for UWL students and other community students. Tickets can be purchased ahead of time online or by calling 608.785.8877.
During the annual banquet, international students, staff, faculty, and community members share rich diversity and culture through songs, dances and more.
An internationally-themed buffet will include salads, entrées and desserts from a variety of countries including: Israel, Afghanistan, Norway, Taiwan, Democratic Republic of the Congo, Thailand and France. A variety of meat and vegetarian options will be available.
2023 marks the 58th anniversary of the International Banquet, organized by UWL's International Education & Engagement.
Global Citizenship Showcase
Prior to the International Banquet, a poster session and display of the area's global reach will be from 5-6 p.m. in Union Bluffs Foyer, Student Union. The display includes international experiences and international projects from UWL international students, study abroad students, faculty, and community members.
Learn more about the International Banquet. For additional information contact International Education & Engagement at 608.785.8016 or internationalbanquet@uwlax.edu.