Posted 12:18 p.m. Monday, March 29, 2021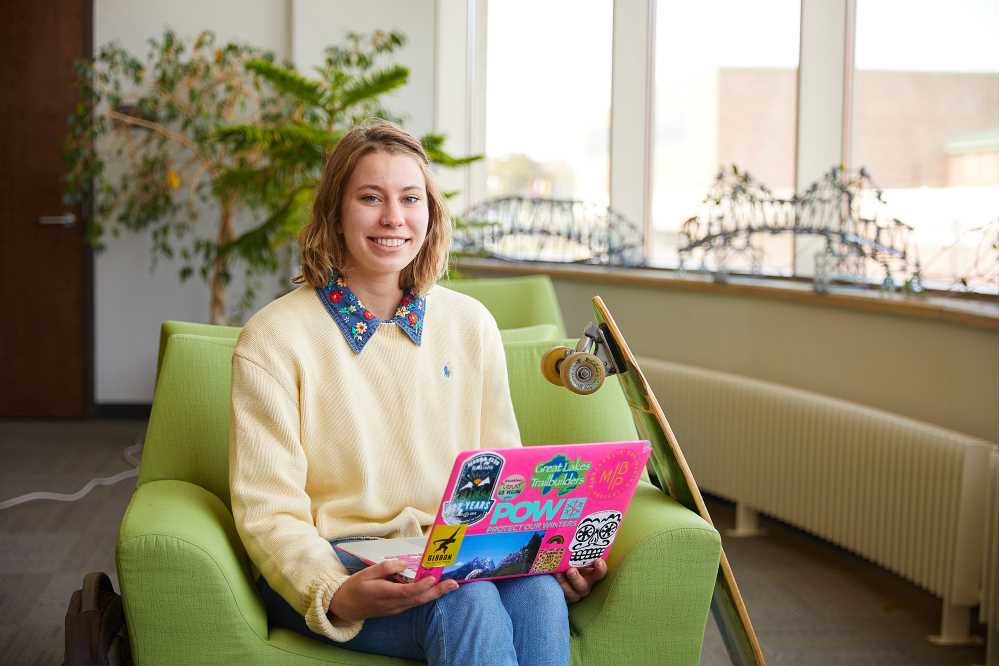 Virtual courses give UWL senior a taste of Costa Rica, Italy
The Benjamin A. Gilman Scholarship is a prestigious award given to only about 20% of applicants. Emma Jonas, a senior from UW-La Crosse, was one of those students this year.
Jonas came to UWL from her hometown in Pulaski, Wisconsin, and was excited to see how campus would help spark her interest in biology. Ultimately, she fell in love with the nature in La Crosse, leading her to pursue a concentration in plant and fungal studies, with a double minor in environmental studies and recreation management.
Through the Gilman Scholarship, which customarily gives students the chance to study or intern abroad, Jonas is taking virtual courses offered in Costa Rica and Italy.
Though she's thousands of miles away, Jonas says the courses have still been informative and engaging.
"It feels like I'm really in the classroom," she says, "I can see and hear the other students, and they can see me."
The scholarship application process was daunting, Jonas notes, but she recommends it to all students looking to participate in classes outside of the United States.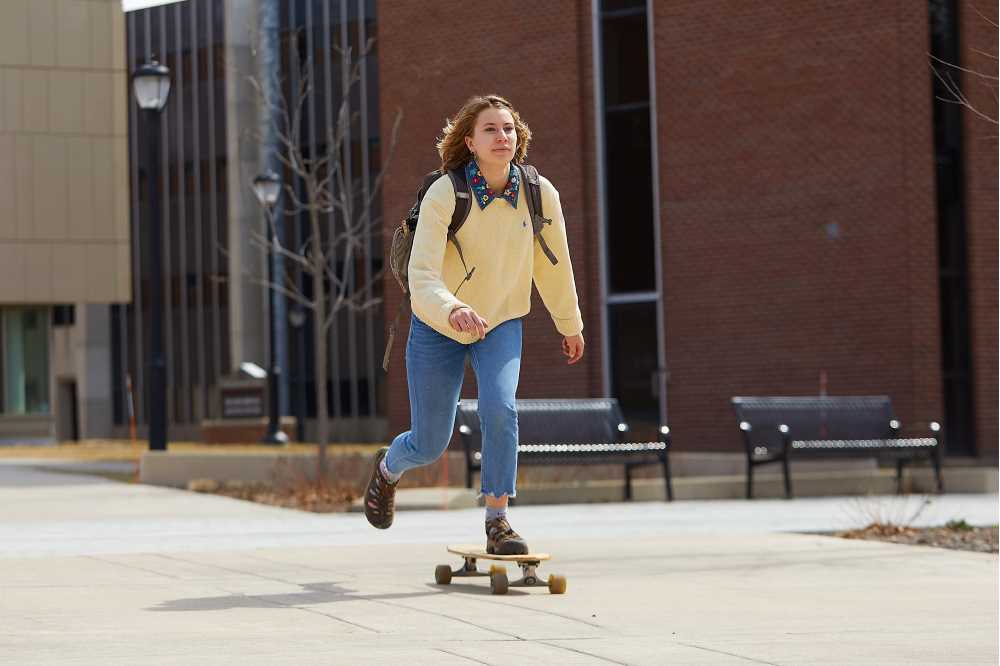 Studying abroad is something she has always dreamed of, and often heard about from family and friends.
And while she isn't getting the full study abroad experience now, Jonas will have the chance to do some traveling this summer: She's set to research caterpillar entomology in Utah.
In the future, she hopes to use her knowledge to explore freshwater ecology and literature, and travel to even more parts of the world.
About the scholarship
The U.S. Department of State's Benjamin A. Gilman International Scholarship Program enables students of limited financial means to study or intern abroad, providing them with skills critical to national security and economic prosperity.
For more information, visit www.gilmanscholarship.org/program/program-overview/.