Posted 2:20 p.m. Wednesday, Nov. 25, 2020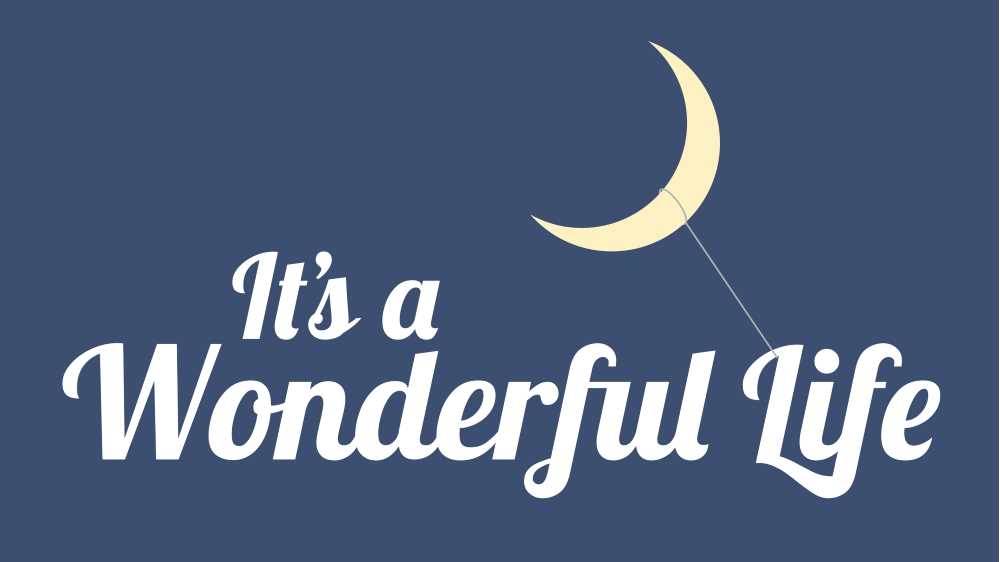 UWL theatre sets radio play
The UWL Department of Theatre Arts will present the holiday favorite, "It's a Wonderful Life: A Radio Play." The streamed performance reveals where wishes come true, where angels are real, and the greatest gift of all is right at home.
Produced in the style of an old-fashioned radio show and adapted by Joe Landry from Frank Capra's holiday classic, "It's a Wonderful Life: A Radio Play" shares the story of George Bailey, who has spent his entire life giving to the people of Bedford Falls. When his world falls apart, he's given the rare chance of seeing what the world would be like if he had never been born. It takes help from a lovable angel, Clarence, for George to have a change of heart and understand the true spirit of the holidays.
Radio plays are a unique performances in which actors often play several characters while standing behind a podium or microphone using their voice, facial expressions and minimal costume pieces to differentiate characters. There is also a team of people, foley artists, who create live sound effects using items such as bubble wrap, cellophane, breakfast cereal, and others to create the sounds of a roaring fire, footsteps in the snow, and more.
Tickets are on sale at www.uwlax.edu/theatre-arts. This is a streamed performance only; no live audience will be allowed due to COVID-19. Tickets are $6 for UWL students; $16 for other students and senior citizens; and $18 for others. The streamed production will be available for viewing after 2 p.m. Dec. 4 with access to view Dec. 4-6 and 10-13. Each ticket will be good for any performance date and is good for 24 hours once "play" is clicked.
To tune in:
WHO: UWL Department of Theatre Arts
WHAT: "It's a Wonderful Life: A Live Radio Play" adapted by Joe Landry
WHERE: Streamed performance only through Broadway on Demand
WHEN: Dec. 4-6 and 10-13
COST: $6 for UWL students; $16 for other students and senior citizens; and $18 for others. Purchase tickets at: www.uwlax.edu/theatre-arts
CAST: Alec Berchem, Emily Babcock, Nina Fredrickson, Wriley Hoffner and Evan Medd
FOLEY ARTISTS: Adam Bloom and Danielle Hoffman
PRODUCTION TEAM: Karen Dabney (Director), Grace Happe (Stage Manager), Joe Anderson (Costume Designer), Megan Morey (Technical Director), Ben Golden (Lighting Designer), Mandy Kolbe (Scenic Designer), Emily Ludewig (Sound Engineer) and Nathan Literski (Sound Designer)