Posted 11:58 a.m. Friday, Aug. 20, 2021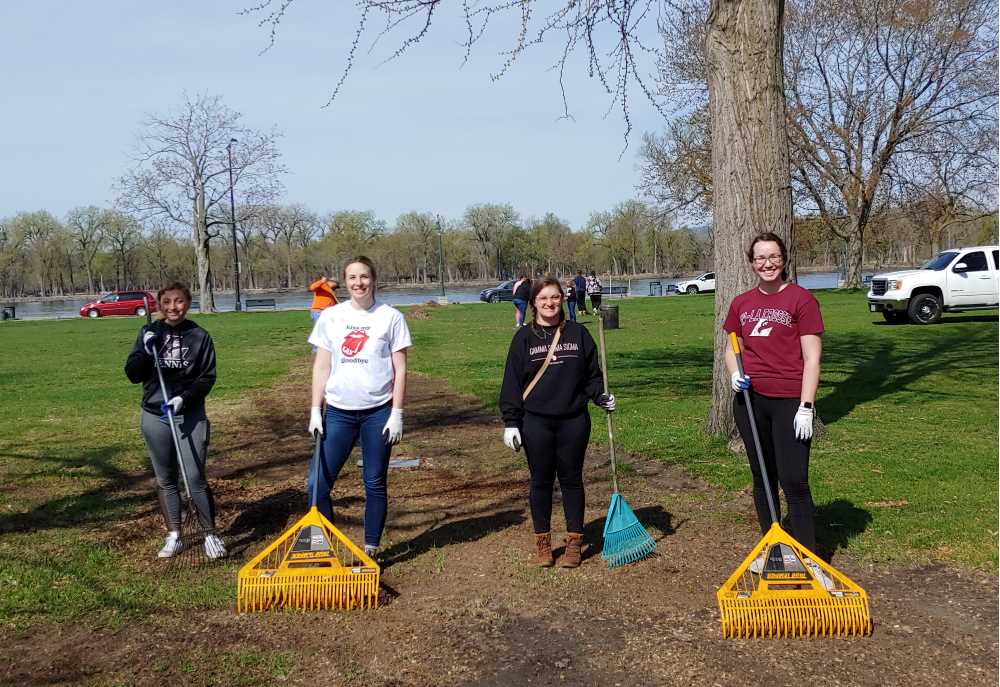 UWL Golden Key receives international award for service
The Golden Key honor society at UW-La Crosse has been named one of the best chapters internationally for its outstanding work in the community.
The group is one of 25 chapters worldwide to receive a 2021 Key Chapter Award, the highest distinction of the Golden Key International Honour Society.
Despite the challenges of COVID-19, UWL's Golden Key chapter remained highly active in the Coulee Region.
Members read books to children at UWL's Campus Child Center, arranged Adopt-a-Highway pickups, cleaned Riverside Park for Rotary Lights, collected pop tabs in support of the Ronald McDonald House, organized a soup and soap drive for WAFER Food Pantry, and hosted an end-of-the-school-year picnic at Myrick Park.
The group also brought in several guest speakers, including Lisa Klein (Community Engagement coordinator at UWL), Barbara Stewart (vice chancellor for Diversity & Inclusion at UWL), Erin Waldhart (executive director of WAFER) and Emma Jones (of Kane Street Community Garden).
"In all, the chapter remained active during the pandemic and did not flounder in fulfilling its potential in the areas of academic achievement, leadership and service," says Cecelia Manrique, advisor of UWL's Golden Key chapter.
Ian Sankey, director of the Golden Key International Honour Society, praised UWL's chapter and others for stepping up during a difficult year.
"You are shining examples of the highest levels of achievement of Golden Key chapters around the world," Sankey notes. "You make the world around you a better place, and we are very proud of your accomplishments."
UWL was one of six U.S. chapters to receive a 2021 Key Chapter Award, joining Michigan State University, Montclair State University, Texas A&M University-Kingsville, the University of Phoenix and Walden University.
About Golden Key
The Golden Key International Honour Society recognizes the academic achievements of the top 15% of students in their sophomore, junior and senior years, as well as graduate students.
Founded in 1977 at Georgia State University, Golden Key has 2 million members in 400 chapters around the world, including Canada, South Africa, Australia and the United States.
The UWL chapter was chartered in April 1992, with Manrique and Chrstine Bakkum serving as chartering advisors. Manrique and Carla Burkhardt are the current co-advisors.