Posted 4:28 p.m. Sunday, May 2, 2021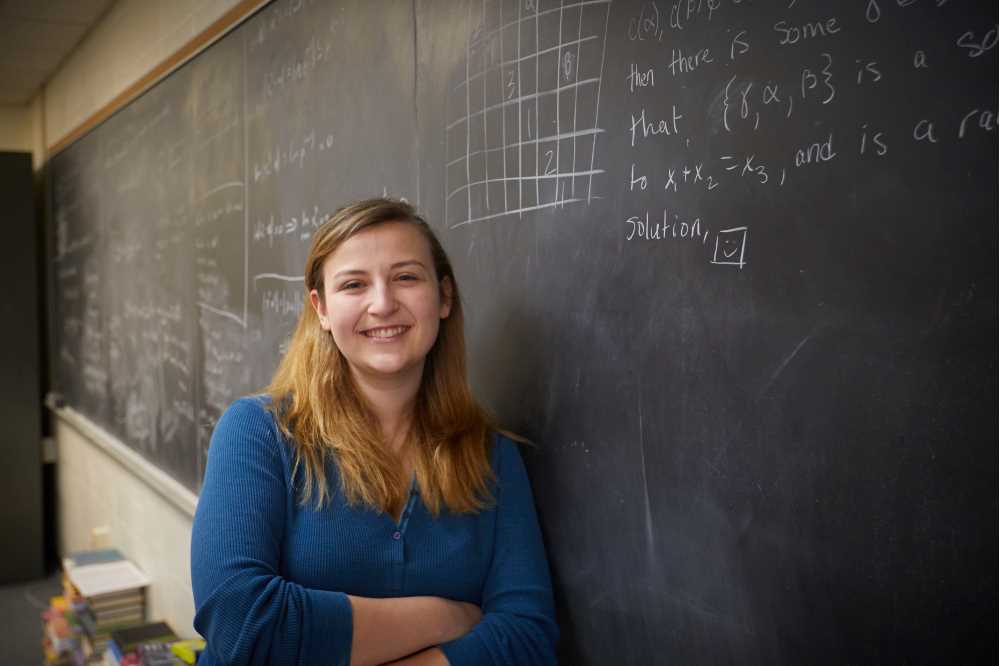 Despite obstacles, May graduate discovers how to realize childhood ambition to become a scientist
"Every day that I am alive I am amazed by the human brain. How do electrical signals jumping around the mass of tissue in my skull create my reality? How do vibrations from across a playground become the sound of children laughing? Or how does the smell of fresh baked bread spark the nostalgic feeling of being back at grandma's house?"
These are questions from Laura Zinnel. She has always been curious like this.
"In elementary school I would tell people that I wanted to be a scientist," recalls Zinnel.
In high school, she decided on a professional career in neuroscience.
Although her family had no money to help her pay for college, she kept dreaming about it — even out loud. "Most people would respond: 'OK, but what's your back up plan?,' "she recalls.
Today, Zinnel still doesn't have a "back-up plan." But it appears she doesn't need one. This May, she completes her third and final year at UW-La Crosse with a double major in mathematics and psychology. Then, she'll continue on to graduate school at Iowa State University where she plans to earn a doctoral degree in mathematics and neuroscience. She will celebrate her achievements at UWL's spring commencement Saturday, May 15, at the La Crosse Center.
Zinnel said while some have doubted her college aspirations, others have been an inspiration. Her mother was always supportive of her college dream and her older sister, Brittany, was living proof of what a college education could do. Brittany attended UWL about seven years before her, received scholarships to help pay her way, and is now a practicing physician assistant at Gundersen Health System.
"She made it clear to me that it is possible for us to go to college and pay for it. It doesn't matter what anyone else thinks," says Laura. "We can do it."
Brittany never questioned whether she would attend college — even as the first in her family to do so.
"We came from a very poor background and being able to have a better and more secure lifestyle has been a huge motivator for myself, and I suspect all of my siblings," says Brittany.
Finding a financial path to college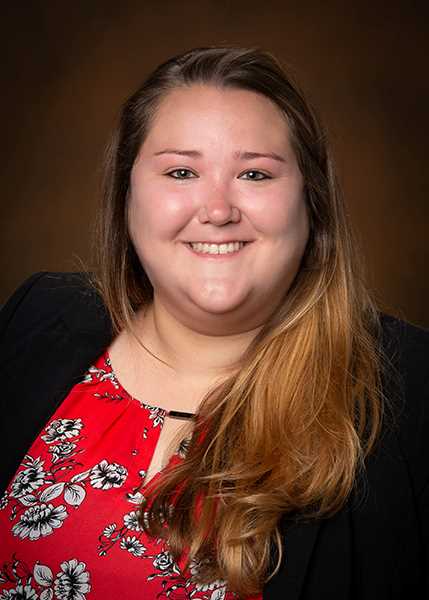 Laura and Brittany's college education has been possible largely because of scholarships.
Brittany, who was valedictorian of her high school class, received several large scholarships coming out of high school, most notably the Richard & Ethel Thrune Scholarship and the statewide Academic Excellence Scholarships (AES), awarded to Wisconsin high school seniors who have the highest grade point average in each public and private high school throughout the state.
Laura applied to about 30 scholarships coming into UWL, and then relied on scholarships entirely to pay for her first year. "Something my parents and I agreed on was the importance of adjusting to school first before getting a job. I didn't want to have all that money thrown away because I failed my classes," she explains.
Not working had a positive impact on her grades, but it put a dent in her savings. She completed her first year at UWL with only $52 dollars left to her name. The following two summers she made up for it, working 35-60 hours per week at a protein powder factory in Sparta, Wisconsin. She also found two part time jobs Kwik Trip and as a math tutor in the UWL Murphy Learning Center to earn additional funds for her sophomore and junior year.
Because scholarships supported her part-time work, she hasn't missed out on the college experience. Laura has been a part of Psychology Club, intramural soccer, Math and Stats Club, Screaming Eagles Marching Band (SEMB), Womxn and Minorities in Mathematics, InterVarsity Christian Fellowship and undergraduate research in math and psychology. She received the John E. Magerus Award for the Outstanding Graduating Senior from the College of Arts, Social Sciences & Humanities; a dean's distinguished fellowship, an undergraduate research and creativity grant, and a spot in the McNair Scholars Program, which helps prepare undergraduate students for doctoral studies.
Lessons learned
Laura says growing up without a lot taught her an important lesson about life: You get out what you put in.
Her advice for incoming college students wondering if they'll make it, is to apply that lesson. Whether scholarships or paid summer research opportunities, "If you want something, you need to go after it," she says.
"I knew I wanted to do research when I started at UWL, so I was reaching out to professors before they were reaching out to me," says Laura. "I know that is scary to some people, but that is what you have to do."
Her outreach has been well worth it. Last summer she was paid to conduct UWL research related to her majors through the Dean's Distinguished Fellowship program. Her scholarship application efforts have continued to help keep her financially afloat. Choosing UWL has meant more affordable tuition than a private school option she was considering in high school, and UWL's relatively small size has also potentially meant less competition for scholarships and research opportunities that have helped her succeed. Now Laura and Brittany's younger sister, Gabrielle, is also a UWL student.
Both Brittany and Laura are thankful for the opportunities college has presented, and the support they have received from generous people for their education.
Each gift has meant more than just money, says Laura. It's another voice telling her that "back up plan" can continue to stay on the backburner. She will be a scientist one day.
"I have always tried to have the mindset that if I really want it and I work for it, I can get it. It doesn't matter what anyone else thinks about it," says Laura. "I can't tell you how important it is to know someone else believes in me enough to help pay my way."