Posted 8 a.m. Tuesday, Nov. 24, 2020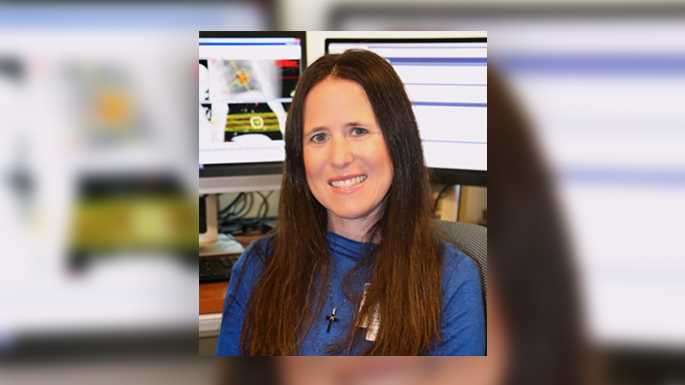 UW-La Crosse students recognize clinical instructors
UW-La Crosse Medical Dosimetry Program students are honoring clinical educators from across the country for assisting them with clinicals.
UWL Medical Dosimetry Program Director Nishele Lenards says this year was especially challenging for clinical instructors and students who were banned from institutional settings because of COVID-19 restrictions.
"Remote dosimetry treatment planning required a more innovative approach to teaching and learning, while creating additional stress for both instructors and students," Lenards notes.
Current students submit nominations for the Clinical Educator Award annually. Nominations are evaluated based on the quality of their submissions, as well as the qualifying characteristics provided in the nomination.
The 2020 Medical Dosimetry Clinical Educator Award recipient is Heather Parks, who works at Northwestern medicine Delnor Cancer Center in Geneva, Illinois.
Among the accolades given to Parks by the student nominating her:
"She is, not only a great medical dosimetrist herself, but she is an amazing instructor. Heather really values her role as a mentor and is very serious about giving us the best educational clinical experience."
"During the COVID pandemic, unfortunately I had to do most of my clinic internship remotely. Sensing the lag in normal progression, Heather went out of the way to help get me caught up to where I should be. She has taken multiple hours out of her day to meet with me online via Microsoft Teams and review plans or teach me techniques. She has even taken time out of her personal life to log on at night, after she's already off the clock, to assist me."
"This year has been full of obstacles, but Heather has helped me stay focused and feel supported."
Five other clinical educators were nominated for the award. They included:
Mark Addington from The James Cancer Hospital & Solove Research Institute at Ohio State University, Columbus, Ohio.
Paul Archer from the University of Michigan Hospital, Ann Arbor, Michigan.
Tayisiya Polishchuk from the Massey Cancer Center at VCU Health System, Richmond, Virginia.
Greg Williams from the University of Utah Huntsman Cancer Institute, Salt Lake City, Utah.
Wes Zoller from The James Cancer Hospital & Solove Research Institute at Ohio State University, Columbus, Ohio.
Medical Dosimetrists use mathematics, medical physics, anatomy and radiobiology along with strong critical thinking skills to develop optimal radiation treatment plans. UWL sponsors the only graduate-level Medical Dosimetry Program in the nation that offers online, distance education for medical dosimetry students with no on-campus requirements.