Posted 9 a.m. Friday, June 4, 2021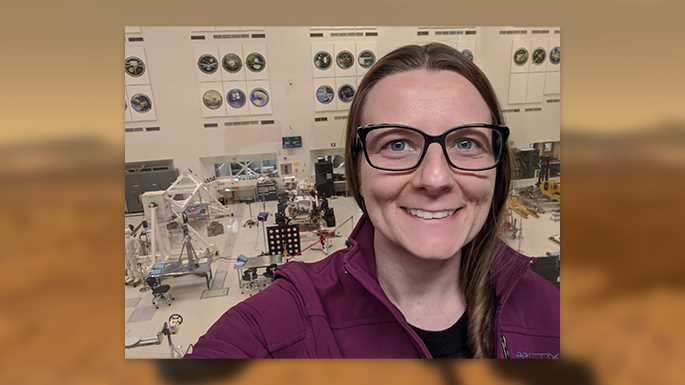 'What's New Wednesdays' to feature alum's work with Mars rover
A UW-La Crosse alum is helping NASA uncover the mysteries of Mars.
Andrea Connell, '08, is part of NASA's Jet Propulsion Laboratory in Pasadena, California, which has helped oversee planning and operations for the Mars Perseverance rover.
Perseverance, which launched last July and landed on Mars' Jezero Crater on Feb. 18, is collecting an assortment of information about the Red Planet — everything from rock and soil samples to potential signs of ancient life.
The mission includes testing various technologies on Mars, laying the groundwork for the first human exploration of the planet.
"We've already seen multiple flights from the helicopter Ingenuity, proving that we can fly in the very thin Martian atmosphere," explains Connell, who will discuss her work Wednesday, June 23, during the UW-La Crosse Alumni Associations' What's New Wednesdays series. "We've also taken a lot of science observations and are looking forward to starting our sample-caching activities soon."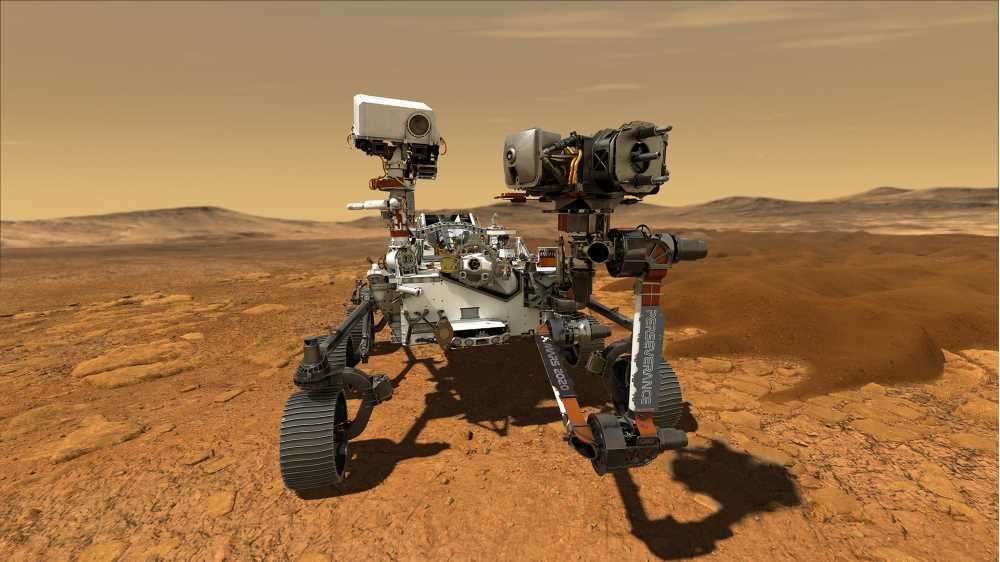 Initially, Connell contributed to the Perseverance mission as a software engineer, creating tools for the scientists and engineers on the operations team.
Now that the spacecraft has landed, she has joined the operations team, which is designing and communicating Perserverance's daily itinerary. Connell structures the schedule so the rover has enough time and power to complete its activities.
"I love that every day brings a new challenge," she explains. "I'm constantly learning and have a big team to work with to understand different facets of the rover and of the operations process."
Connell says she uses skills she learned as a computer science major at UWL daily.
The Holmen High School graduate came to UWL as an undeclared major with no programming experience.
When she left four years later, she had found her calling and career, accrued valuable professional experience, and received multiple job offers.
"The professors and staff in the Computer Science Department were very encouraging, and pairing my classes with real-world experience from a part-time programming job was absolutely fundamental to my career," she notes. "When I look back at my time at UWL, I realize another experience that I didn't appreciate at the time: learning how to push myself outside of my academic comfort zone. When I first arrived at UWL, I didn't know how to handle the feeling of being in over my head in classes. I had to learn that it's OK to struggle, how to ask for help and how to look for additional resources."
Connell went on to earn her master's degree from the University of Hawaii and to have a summer internship with the Jet Propulsion Laboratory.
Her first full-time job after graduate school was with Amazon at its Seattle headquarters. She worked there three-plus years and enjoyed it, but always kept one eye on NASA.
She rejoined the Jet Propulsion Laboratory in 2015 and has worked on the Deep Space Network, the Cassini Mission to Saturn and now the Perseverance rover.
Connell credits the versatility of her computer science degree for helping her land her dream job.
"Over my career, I realized that you can apply a computer science degree to almost any discipline," she says. "So you might as well use it for something you are really passionate about."
How to watch
Andrea Connell will discuss her work on the Mars Perseverance rover at 5 p.m. Wednesday, June 23, during the UWL Alumni Associations' What's New Wednesdays series. The program is free. Click here to register.