Posted 9:09 a.m. Tuesday, March 23, 2021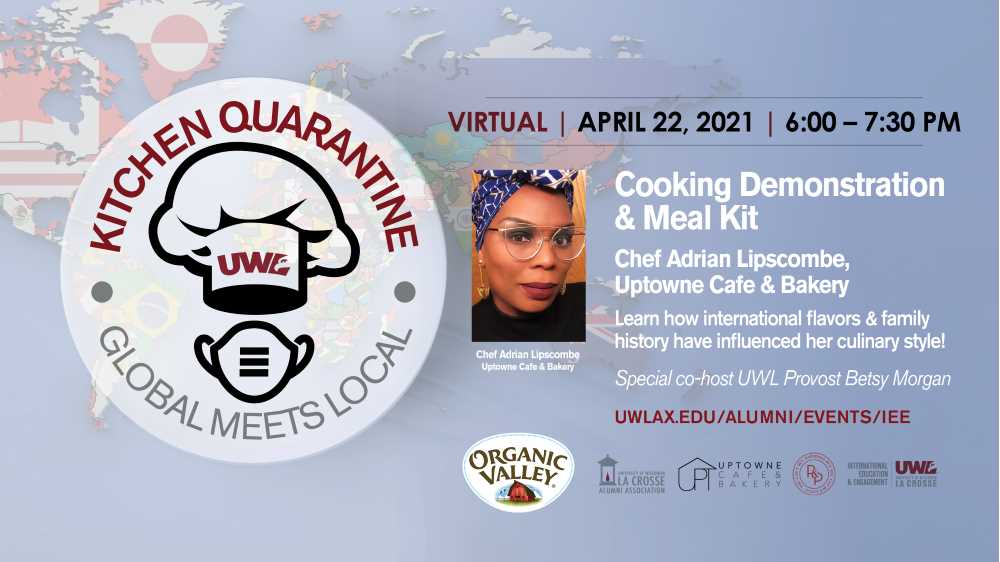 International Banquet goes virtual with take-home meal kits
UWL's Office of International Education & Engagement is putting a new spin on a tasty, 56-year-old tradition.
Since this year's International Banquet cannot be held in person, IEE staff have partnered with local chef and restaurant owner Adrian Lipscombe to host a virtual cooking demonstration called "Kitchen Quarantine: Global Meets Local."
The event offers people the chance to purchase take-home meal kits, which they can then use to follow along with a recipe demonstrated by Lipscombe and her co-host, Provost Betsy Morgan. It's set for 6 p.m. Thursday, April 22. "This is a great way for us to embrace how much more alike we are than different," says Karolyn Bald, interim director of IEE. "Especially in a time like this, when cooking at home is huge, we need to embrace what we have in our community and in our homes. We have a lot of great international flavors right here in La Crosse."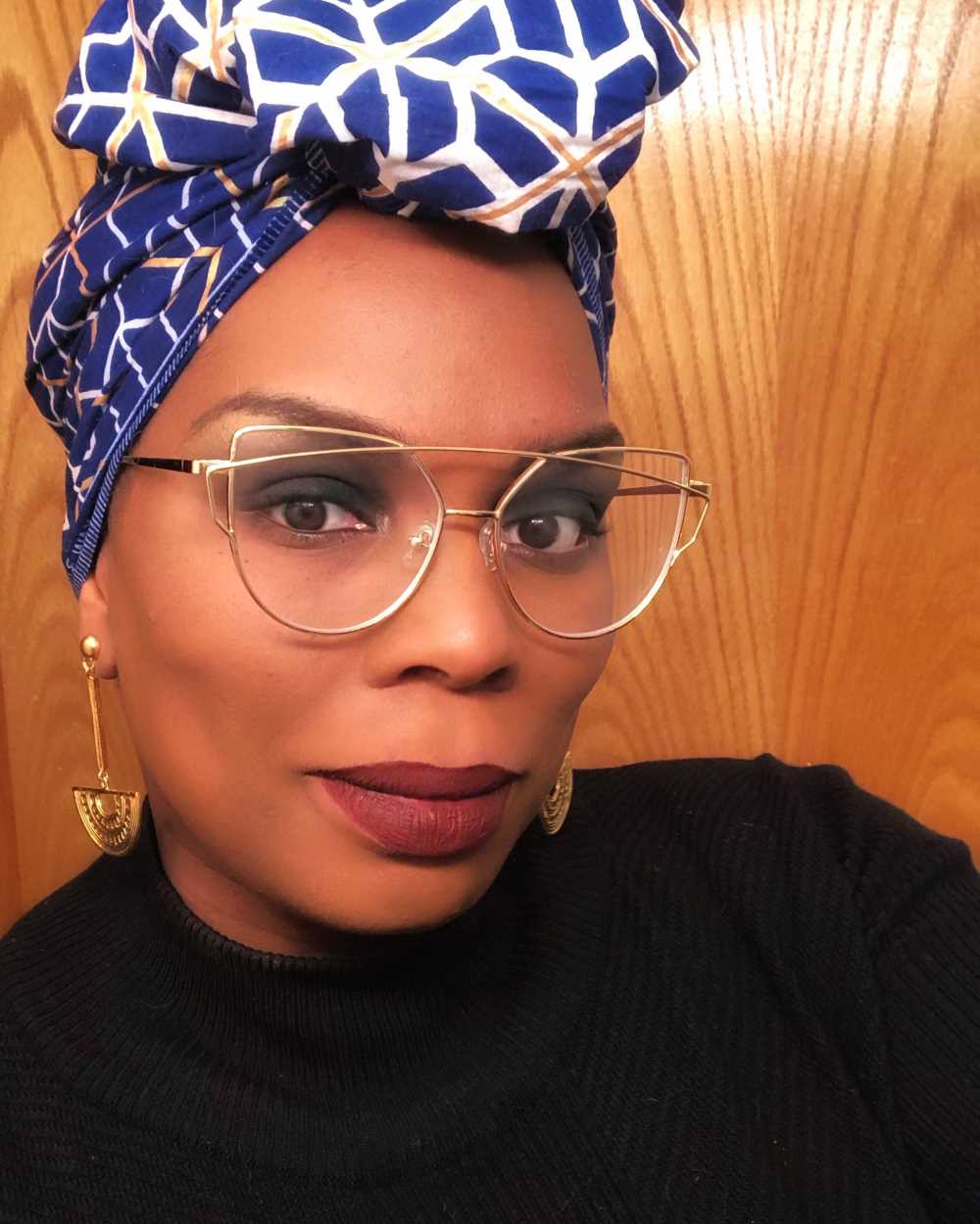 Lipscombe, who runs Uptowne Café & Bakery in La Crosse, has developed a three-course meal that captures how international cuisine influenced her family's approach to cooking in the southwestern United States.
The menu includes spring salad with cilantro lime dressing, authentic green chile chicken (for meat eaters) or cheese enchiladas (for vegetarians), refried beans and cilantro-carrot rice, and buñuelos — a fried donut also known as a Mexican fritter.
La Crosse area residents can pick up their meal kits at Uptowne Café, 1217 Caledonia St.
IEE is also partnering with the Madison-based restaurant Pasture and Plenty, 2433 University Ave., which will have meal kits for Madison area residents.
Two-person meal kits are $50; digital recipes for participants buying their own ingredients are $25.
The International Banquet usually draws between 250 and 500 people. With the virtual format, organizers are hoping to reach a wider audience of eaters.
"We have a large alumni group in Madison that our office hasn't really reached out to in the past," Bald explains. "We hope this opportunity will connect partners, community members, alumni and the UWL campus, so that we'll have a larger reach than we normally do for the banquet."
Established in 1965, UWL's International Banquet was originally intended to share the rich culture international students and scholars bring to UWL and the broader community. It has since been expanded to celebrate all international connections in the Coulee Region.
Last year marked the first time the banquet has been cancelled. Organizers were excited to come up with a creative adaptation this year.
They are also grateful for the event sponsor Organic Valley, as well as the partnerships with the UWL Alumni Association, Uptown Café and Pasture and Plenty.
While IEE hopes the banquet can return to its in-person format in 2022, Miranda Panzer, international student adviser, says this could serve as a precursor for future virtual events, even after COVID-19.
"We're crossing our fingers that this will be a success, and we'll be able to use it as a template for future programming that we hold," she says. "If it goes well and people like it, I could see lots of opportunities to work with our sister cities, highlight alumni connections and partner with others in our community."
To purchase a meal kit or find more information, visit www.uwlax.edu/alumni/events/iee/.