Posted 11:16 p.m. Sunday, Sept. 12, 2021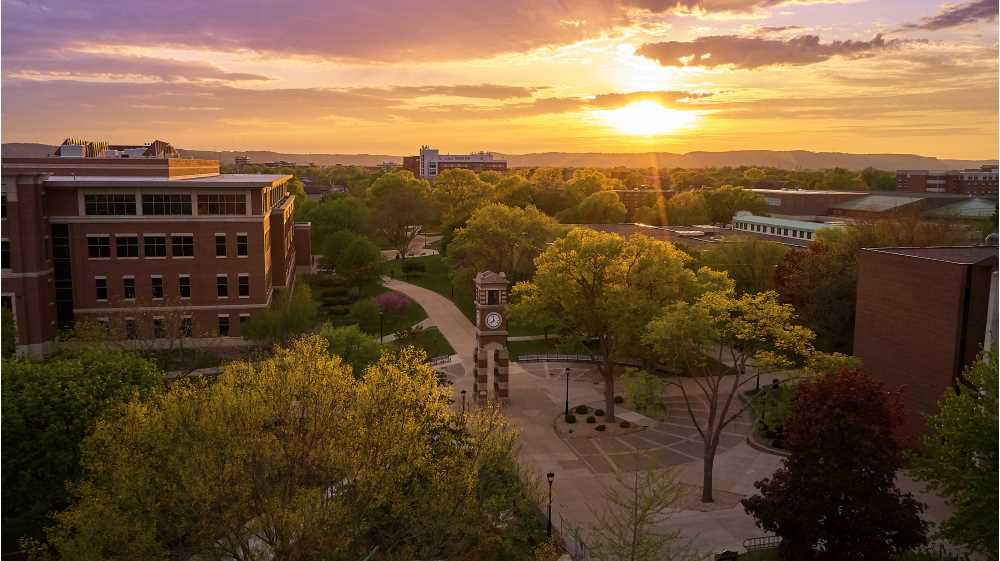 U.S. News & World Report: UWL at the top among UW System peers
UW-La Crosse remains Wisconsin's top-ranked public university among its peers according to U.S. News & World Report's America's Best Colleges listing for 2022. That marks the 21st year in a row that UWL has remained the state's top-ranked comprehensive campus in the UW System.
The magazine's ranking also gives UWL the highest mark among UW campuses for having the Best Undergraduate Teaching.
The popular magazine lists UWL as the No. 7 public university in the Midwest. The regional category includes institutions providing a full range of undergraduate majors and master's programs.
"This year's ranking is yet another indicator of the high-quality education and student experience available at UWL," says Chancellor Joe Gow. "While current students and alums frequently tell others about their UWL experience, rankings like U.S. News shares the value of a UWL education to an even larger audience."
Assistant Vice Chancellor for Admissions & Recruitment Corey Sjoquist says prospective students and families experience the energy and excitement of UWL when visiting campus. He says the rankings — particularly top marks for Best Undergraduate Teaching — add to that with valuable data that recognizes the support provided to students.
"These rankings highlight the fantastic work of UWL's faculty and staff to create an excellent educational experience that focuses on student success," notes Sjoquist. "The hard work of faculty and staff across campus has resulted in UWL's strong enrollment. This ranking recognizes that work and provides a strong indication that UWL will remain a strong institution and a great option for future students."
Sjoquist says with so many colleges to consider and multiple factors to weigh, rankings provide future students additional assurance that they will receive a quality education and experience at UWL.
U.S. News also named UWL to the Midwest list of "A-plus Schools for B Students" and a "Best Value School."
The rankings are a thorough examination of how more than 1,460 accredited, four-year schools compare on a set of up to 17 widely accepted indicators of excellence. Among the many factors weighed in determining the rankings, the key measures of quality are peer assessment, graduation and retention rates, faculty resources, student selectivity, financial resources and alumni giving. Complete listings are available at www.usnews.com/colleges.
The U.S. News ranking emulates a recent list of public college rankings based on information compiled by education tracker Niche. News provider Stacker lists UWL No. 91 among all public universities nationwide, the only UW System school ranked besides UW-Madison. See the complete list at: https://stacker.com/stories/4291/best-public-colleges-america.