Posted 8:19 a.m. Wednesday, Feb. 9, 2022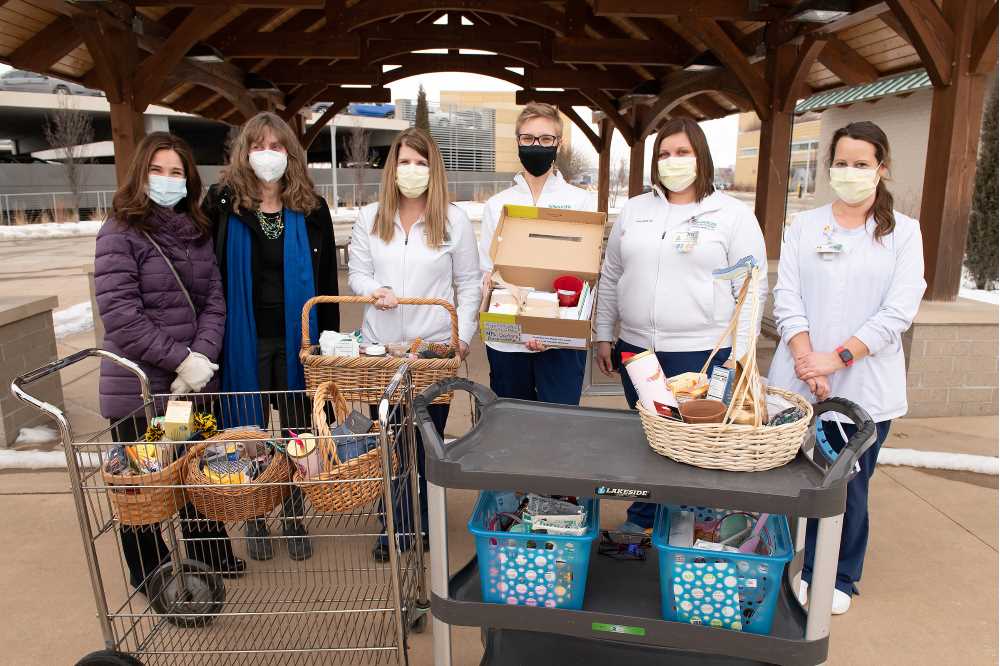 UWL delivers gift baskets to local healthcare workers
UW-La Crosse staff and faculty delivered gift baskets to Gundersen and Mayo health systems on Tuesday — a show of gratitude for healthcare workers' dedication and sacrifices throughout the pandemic.
The gifts — including snacks, games, gift cards and thank-you notes — were donated by members of campus and the broader community.
Susan Kelly, a professor of mathematics and statistics and one of the organizers of the drive, says the past two years have been especially difficult for those who work in hospitals.
"The reason for the drive is to let healthcare workers in our community know they are greatly appreciated," Kelly explains. "Many workers stayed away from family to protect them during the early days of the pandemic. By now, they have been dealing with the stresses for two years."
In total, 14 large gift baskets were assembled, including more than 300 handwritten thank-you notes.
"Although we wish we could do even more," Kelly says, "this is one small way to thank them."