Posted 9:11 a.m. Monday, Feb. 8, 2021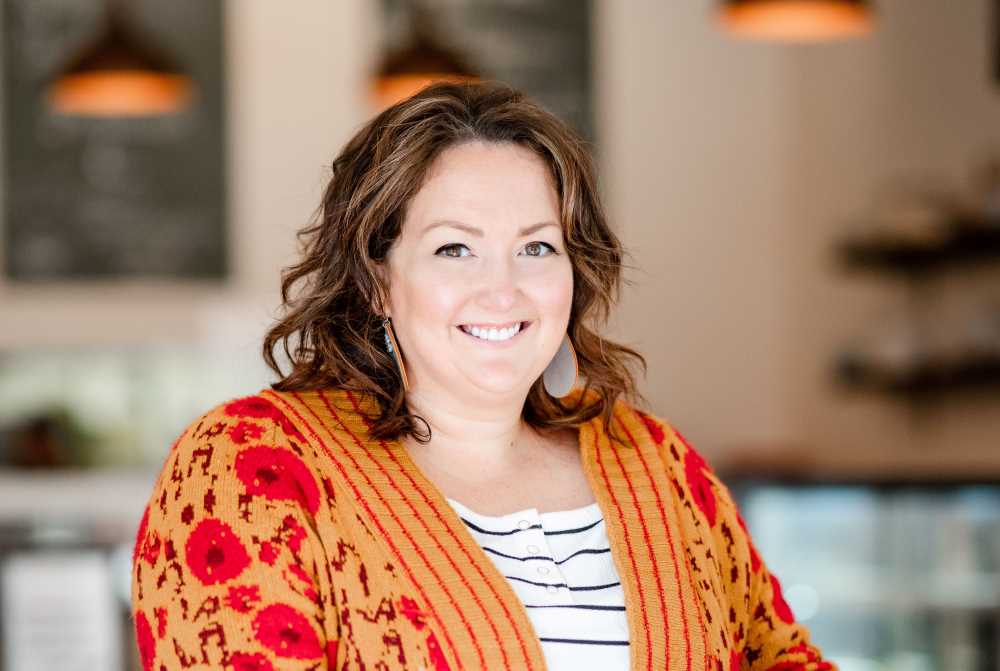 SBDC helps local baker launch her business
When Jen Barney started Meringue Bakery & Café in downtown La Crosse, cracking eggs and sifting flour were the least of her worries.
The business aspects of her new store posed a far greater challenge, especially since Barney had opened her doors at the start of the COVID-19 pandemic.
"I'm a great baker, but the business terms and everything were new to me," she says. "This first year has been a chaotic tornado, and I've been trying to learn how to be a boss and a business owner."
Fortunately for Barney — and for the scores of customers who crave her cakes, pastries and freshly made sandwiches — UW-La Crosse's Small Business Development Center (SBDC) has been there to help.
The SBDC, supported by the U.S. Small Business Administration, has guided Barney through her unpredictable first year, offering input on everything from marketing strategies to her overall business plan.
"They probably do 50% of the work, taking data and spitting it out in an organized way, and explaining things in a way I can understand them," Barney notes. "Terri Urbanek (business counselor for the SBDC) has been such a great resource. She can't get rid of me."
It's not just Meringue Bakery. The SBDC provides no-cost consultations and affordable educational programming to entrepreneurs and business owners throughout the Coulee Region.
In 2019, the SBDC worked with more than 425 business owners, assisted with the creation of 38 new businesses, and facilitated nearly $8 million in small business financing from regional lenders and investors.
"Starting a business is hard, but the SBDC is committed to helping business owners reach their potential," says Anne Hlavacka, director of the SBDC. "We find the enthusiasm and hard work of small business owners to be remarkable. We really enjoy supporting them in their efforts to turn ideas into viable businesses."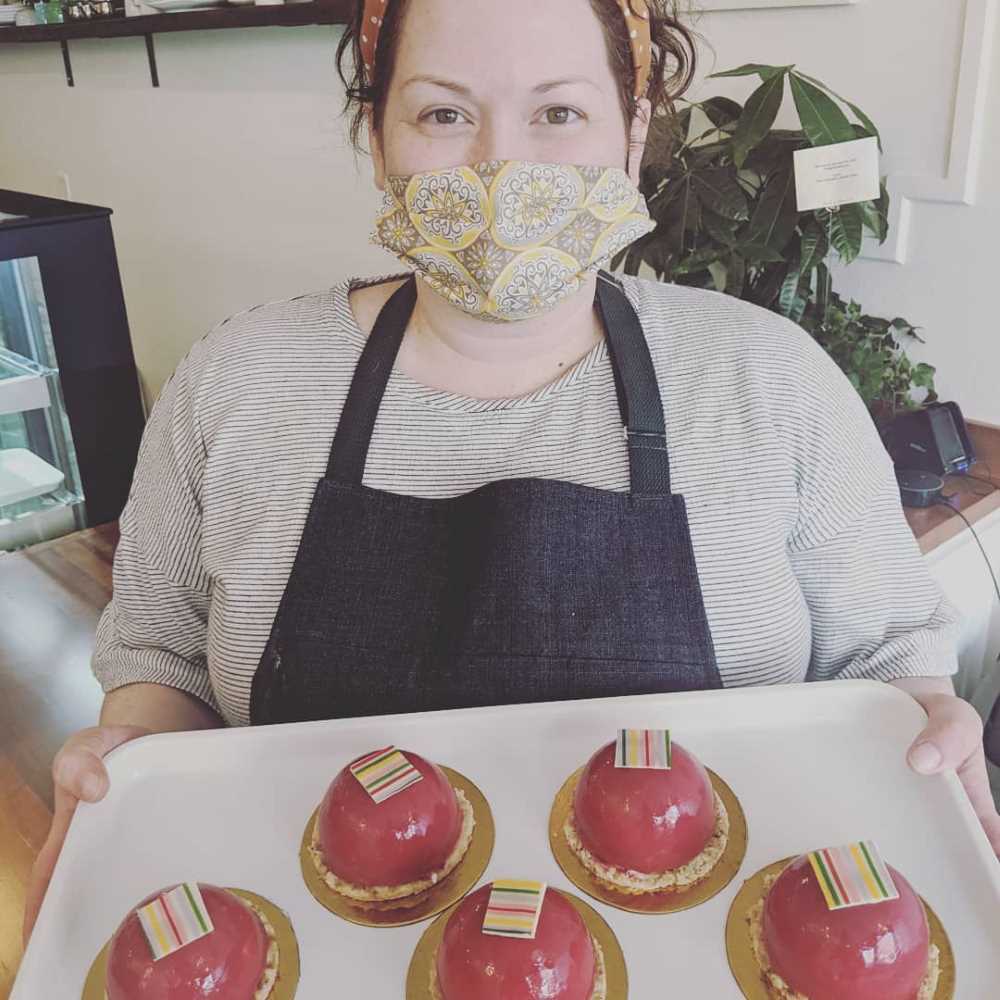 Barney has always had a passion for baking. But it wasn't until college that she believed it could be her career, or that she could one day open her own business.
"I was in my mid-20s, going to school to become a social worker and I saw a commercial for Le Cordon Bleu College of Culinary Arts," she recalls. "It was like a lightning bolt — I realized I could combine food with art and get paid to do it. It was like, 'Whoa, I have to change everything that I'm doing.'"
Barney attended Le Cordon Bleu and went to work in bakeries and pastry shops in La Crosse, the Twin Cities and New Mexico.
The Stanley, Wisconsin, native eventually settled in La Crosse, running a bakery out of her family's basement.
Her big break came in 2017, when she won her first of two consecutive Holiday Baking Championships on the Food Network. After talking it through with her husband, she decided to leverage her success and name recognition into a brick-and-mortar store.
"We said that if I was going to do it, then I should do it now," she says. "I won't always be the new, cool thing on the block."
But with a pandemic, not even Food Network fame can ensure a smooth launch.
Barney had to delay her store's March 2020 opening, and for two months, customers were limited to online orders and instore pickup.
Starting her business during a pandemic has also clouded Barney's view of what constitutes a successful first year.
"I don't know what my numbers should be, and I don't have back data to compare them to," she explains. "We're definitely not losing money, but it's surreal and scary when you don't know where you are."
Barney says the SBDC has helped ease those fears, while empowering her to make informed decisions about her business' future.
Getting paid to pursue her passion, she notes, is the icing on the cake.
"I love that people come to us when they want to be comforted or want to celebrate a major life milestone," she says. "It's so cool that we get to be a part of that."