Posted 8:05 a.m. Tuesday, July 13, 2021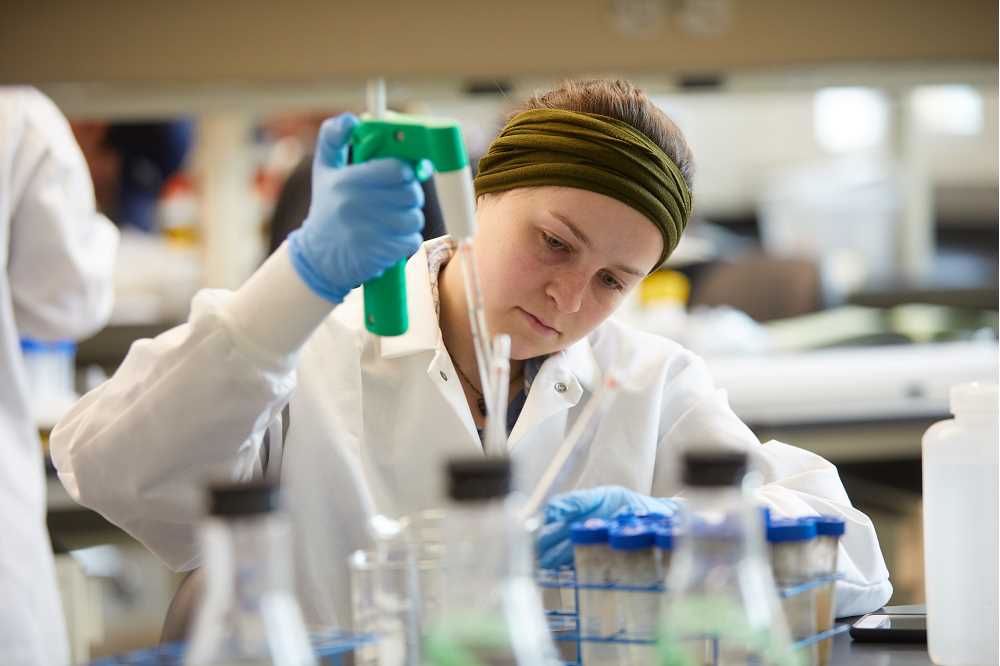 Students get hands-on research experience
Research opportunities for students in UWL's Geography and Earth Science Department include the analysis of lake sediment cores in the department's Paleoenvironmental Lab in the Prairie Springs Science Center.
This high-impact educational practice is available to students through independent undergraduate research credit, grant-driven research experiences, or course-embedded research opportunities. Working with Associate Professor Joan Bunbury, students develop records of past environmental change through the geochemical analysis of sediment cores collected from a lake in southeastern Wisconsin.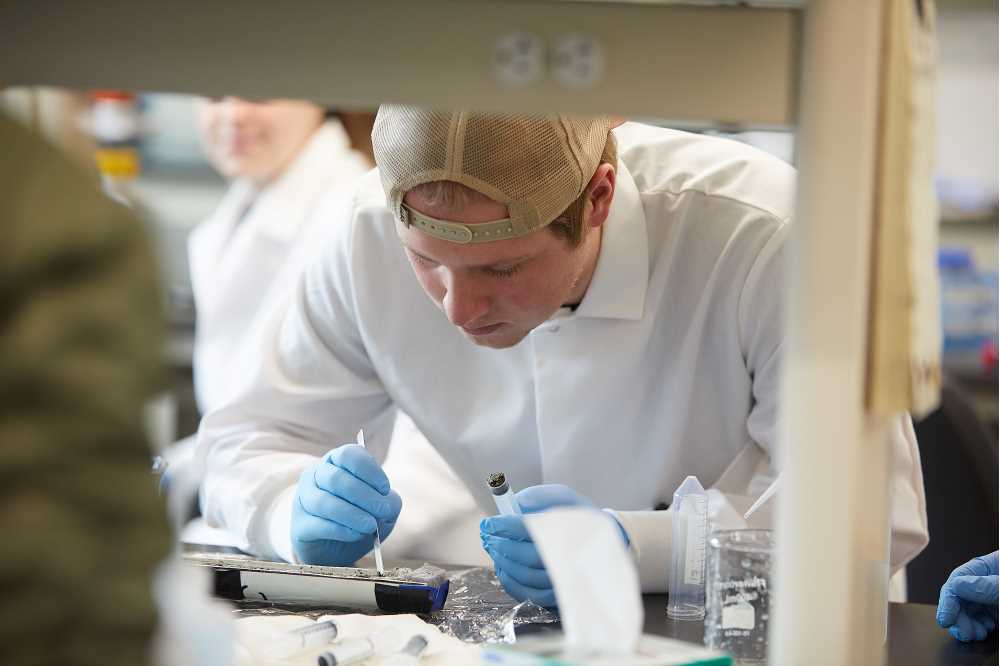 In spring 2017, Bunbury developed the Past Environmental Change course (GEO/ESC 425/525) specifically to provide students with hands-on research. A subsequent offering in spring 2020 drew students from other disciplines including archaeology and biology.
As part of the course, students work in teams to develop a research question, generate data, write-up results, and present findings at UWL's annual Celebration of Research and Creativity.
The records that students develop contribute to two different studies. One is focused on the impact of climate change on the settlement, occupation, and abandonment of the ancient village of Aztalan in southeastern Wisconsin. The other investigates periods of floods and droughts in the upper Midwest during the past 12,000 years.
Student-generated data will ultimately form part of peer-reviewed manuscripts — something that excites students about the course.
The research opportunities align with the pillar of UWL's Strategic Plan focused on Advancing Transformational Education.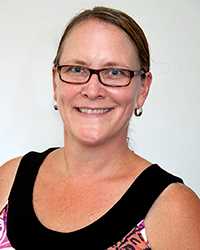 - Article by Associate Professor Joan Bunbury, Geography and Earth Science