Posted 11 a.m. Friday, Sept. 1, 2023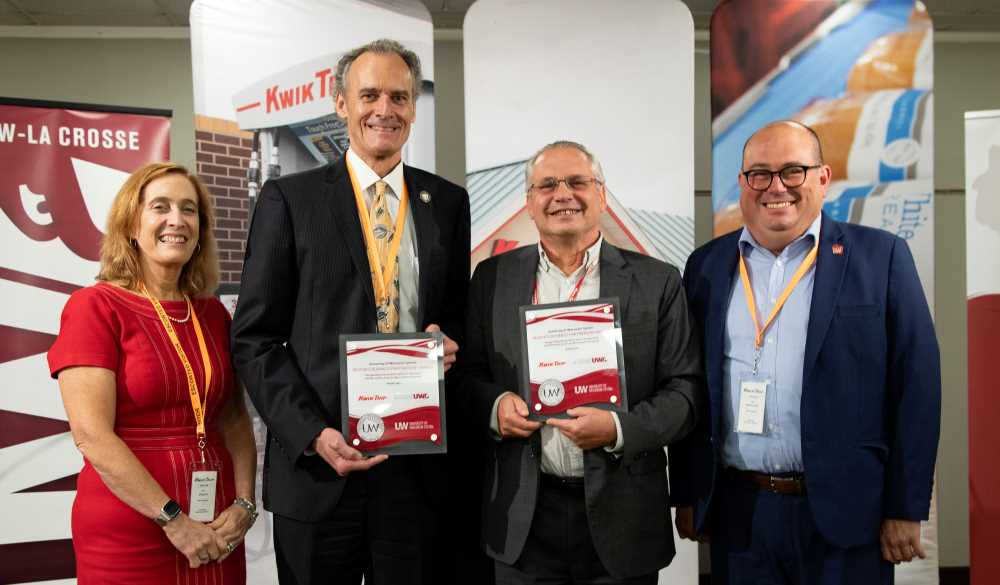 UWL celebrates partnership with Wisconsin icon Kwik Trip
Few companies are as synonymous with Wisconsin, and even fewer make as great of an impact around the state.
UW-La Crosse on Tuesday, Aug. 15, presented Kwik Trip with the inaugural UW System Regents Business Partnership Award, recognizing innovative collaborations between universities and businesses, as well as the impact these relationships have on campus and in the community.
Kwik Trip — which supports many student learning opportunities and workforce development efforts at UWL — was a thoroughly deserving recipient, according to UWL Chancellor Joe Gow.
"When we met to discuss which business to recognize, I was reminded of the many incredible partners we have in La Crosse and all over the Coulee Region," Gow said. "But there was one business that stood out — in terms of both their support of UWL, and their impact on our city, region and state. (Kwik Trip) is a company that puts people first, investing its time and resources back into the community. And we feel this at UWL."
Kwik Trip supports UWL in several important ways:
It sponsors the

Integrated Core Program

in UWL's

College of Business Administration

, which challenges students to solve real-life problems for real-life businesses early in their college careers.

It supports a number of scholarships and internships, broadening access to hands-on learning.

And it advocates for key UWL projects, such as the planned completion of the Prairie Springs Science Center, that would bolster the university's workforce development efforts.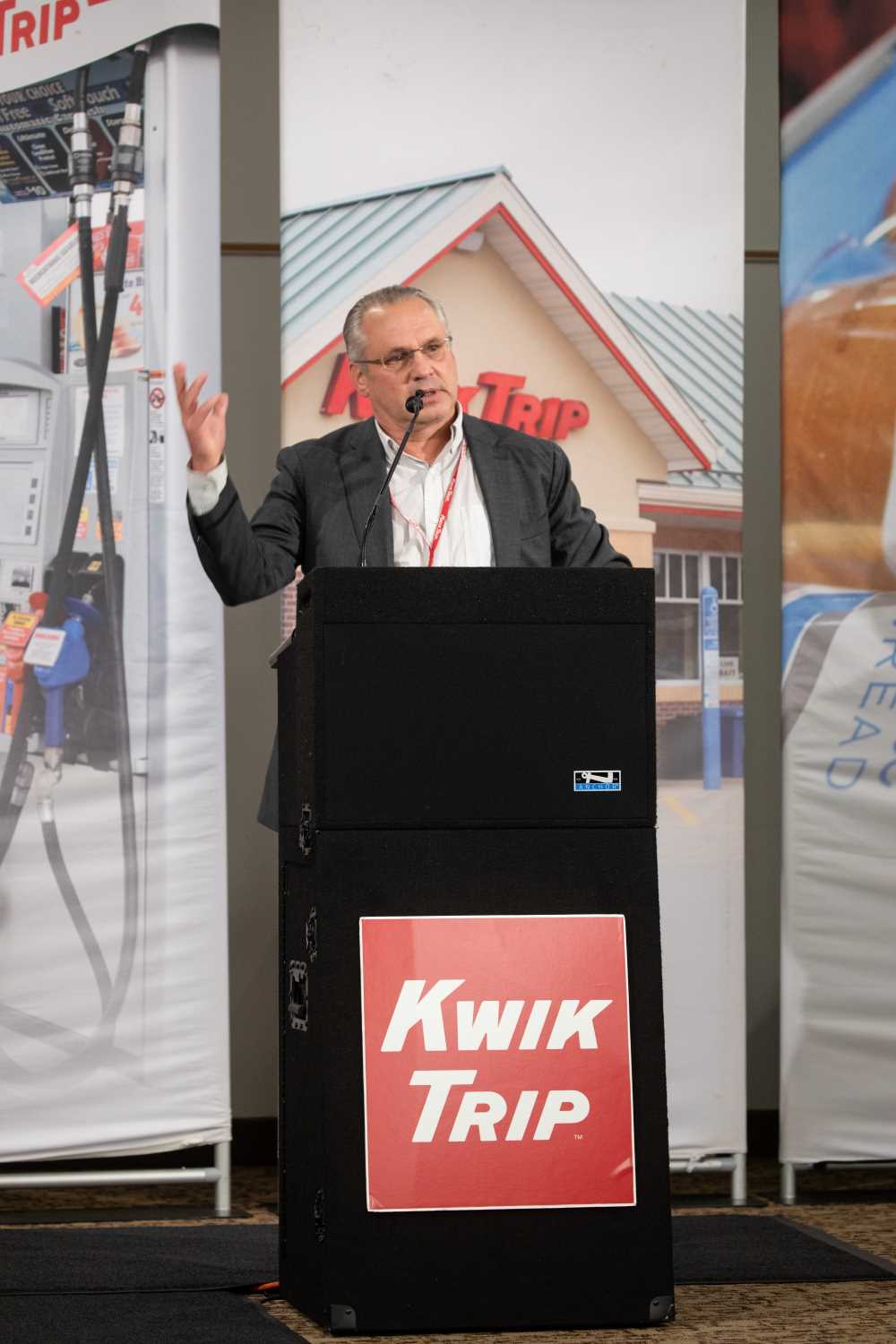 "We know that the UW System is the biggest economic engine of the state, and we are very fortunate to be able to collaborate with incredible businesses like Kwik Trip," Regent Vice President Amy Blumenfeld Bogost said. "Collaborations and business partnerships are vital to Wisconsin's economic strength."
Many UWL students go on to work at Kwik Trip after graduation — evidence that recent grads see Kwik Trip as a desirable place to work, and that Kwik Trip sees the quality of a UWL education.
Kwik Trip President and CEO Scott Zietlow, who took over the company this year after working as a trauma surgeon and medical professor at Mayo Clinic, is a UWL alum himself, with undergraduate degrees in chemistry and microbiology.
Students from nearly every major at UWL, Zietlow says, possess knowledge and skills that would help them thrive at Kwik Trip.
"We certainly value the partnership with UWL," Zietlow said. "What we get is probably at times greater than what we return. You get bright, young, enthusiastic, energetic minds — that's one of the wonders of education we all enjoy.
"We're in a competition for talent. That's real. That's very real. How do we attract and retain that talent? (Our partnership with UWL) is a big piece of that."
While UWL is proud to partner with many organizations and businesses in the Coulee Region, university officials say there is something unique about working with Kwik Trip, a company so entwined in the fabric of Wisconsin culture.
"(We're) very excited to honor such a great partner and such a great Wisconsin company," said Jeff Buhrandt, vice president for University Relations at UW System. "Kwik Trip is so synonymous with our state. We were joking earlier about some of (Kwik Trip's) competitors … you almost feel guilty as a Wisconsinite going to another place.
"There's something very special about the companies that are ours."