Posted 2:35 p.m. Monday, Aug. 17, 2020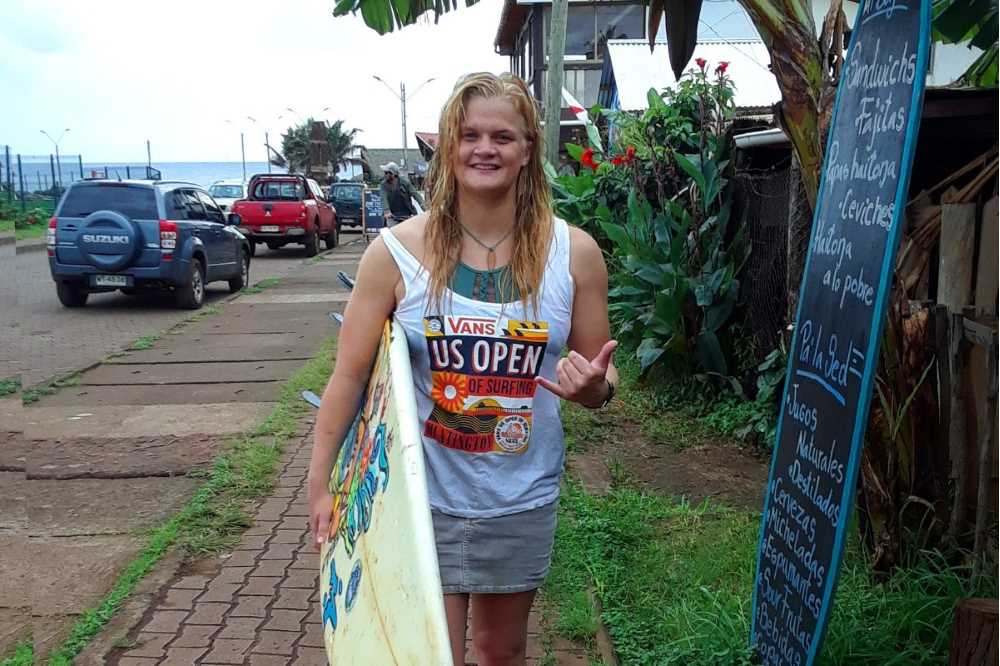 Grad's thirst for adventure, exploring cultures commemorated with study abroad scholarship
Rose Simonsen Franke wasn't one to sit out on an adventure. The UWL alumna had a bucket list she was checking off quite readily. As a UWL student studying abroad in Chile in 2016, she learned to surf, hiked Peru's Machu Picchu, immersed herself in the local culture and made many new friends. Although Simonsen Franke died in October 2018 at age 23, her spirit for adventure and love of other cultures lives on through a scholarship created in her name to assist future students in studying abroad in Chile.
The scholarship, the API-Rose Simonsen Franke/La Gringa Loca Memorial Scholarship is for $1,500 and will be awarded for the first time in fall 2019. Students can visit the API blog to learn how to apply for the scholarship in future semesters.
"The scholarship was her brother Luke's idea. We saw it as a way to keep her memory alive and help others experience what she did," says Rose's mother, Amy Simonsen.
Rose was someone who continually looked for new experiences and made her dreams a reality, say Amy and Bob Franke, Rose's father. The family aims to attract scholarship applicants with that same zest for life.
Rose loved Chile so much that she moved back to the country after graduating from UWL. Within a month of living there, the economics major had secured a full-time career in sales and marketing for an international company. She also volunteered for an organization helping local people with disabilities learn to surf. "Whatever she did, she did it full-steam-ahead," says Amy.
Amy found Rose's bucket list tucked inside her sketchbook after she passed. The family is now looking to complete it. They'll take a trip to Russia, surf in Africa and have a silent auction with a few of Rose's paintings. Rose dreamed of one day selling her artwork and, with those funds, they aim to continue support scholarships and other causes in memory of Rose.
To contribute to the gofundme page, visit https://www.gofundme.com/rose-simonsen-franke-scholarship.