Posted 8:08 a.m. Tuesday, Jan. 12, 2021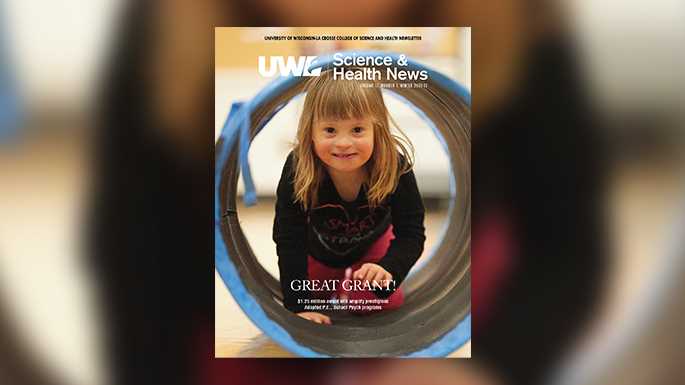 Winter issue is online
While winter settles in throughout Wisconsin, the latest UWL College of Science and Health News will warm you up.
Find out why The American Physical Society calls Physics Professor Shelly Lesher one of the best in the country.
Discover why '96 grad Elizabeth Skovran values smartphones — not for what they're capable of, but for what they're made of. The San Jose State University professor is answering the call on how to use old cell phones.
And, learn why alum Eric Leis compares his work to "a real-life game of Clue." The La Crosse Fish Health Center parasitologist and fish biologist is investigating disturbingly high mortality rates among freshwater mussels in North American rivers and beyond.
Get the scoop on these and what else is happening in the College of Science and Health in the Winter 2020-21 issue of CSH News.