Posted 10:09 a.m. Wednesday, July 21, 2021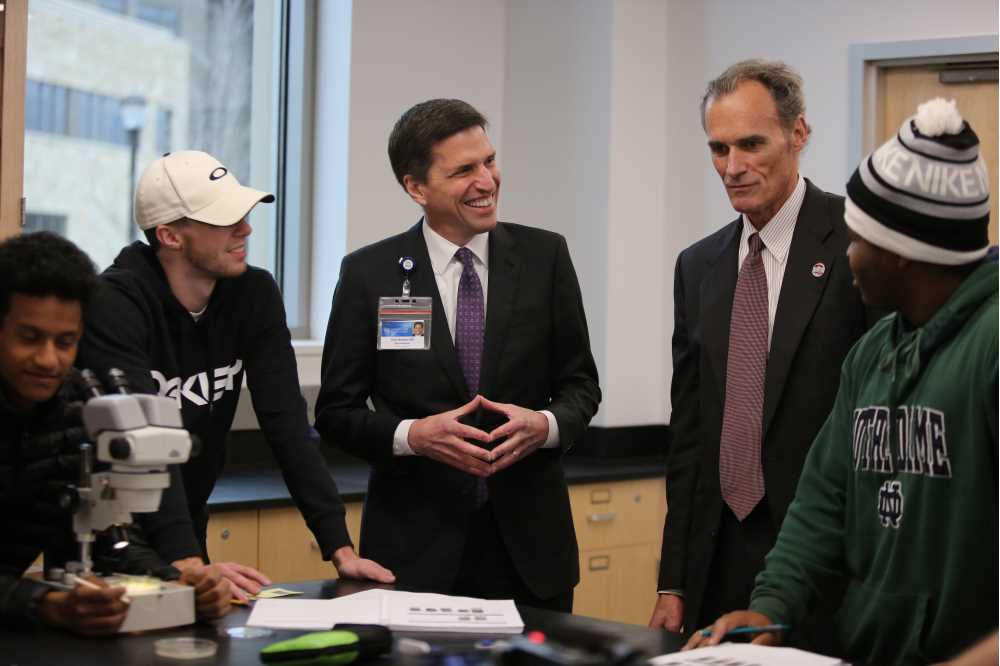 UWL, Mayo program funds new research projects
Mayo Clinic Health System and UWL have announced the recipients of the 2021 Mayo Clinic Health System and University of Wisconsin–La Crosse Collaborative Seed Grant Program.
The program, in its inaugural year, funds health-focused research projects led by teams of physicians and scientists from both organizations. Seed grants often launch promising new research projects and bring them to the point where they can attract more substantial funding from external sources.
The 2021 projects will advance new research at UWL and Mayo in strategic areas, including sports medicine and cancer. These research projects and their principal investigators include:
Develop an AI-based computer diagnosis system for Breast Ultrasound Lesion Assessment: This study will determine if artificial intelligence can be used as a diagnostic aid to help improve the radiologist's interpretation of breast ultrasound lesions. The goal is to increase the positive biopsy rate for breast cancer, while not missing any cancer. With success, there will be improved outcomes in the accurate determination of benign (not cancer) and malignant (cancer) lesions.
-Jeffery Baggett, Ph.D., Mathematics & Statistics; Song Chen, Ph.D., Mathematics & Statistics, and Richard Ellis, M.D., Mayo Clinic Health System
Development and validation of body fat percent prediction equations in male and female high school wrestlers: Body composition assessment is a key component of the minimal weight certification process in high school wrestling. There are various techniques commonly used for body composition assessment in athletes, with each offering advantages and disadvantages. This study aims to improve the accuracy of field-based body composition assessments that can be used to determine the appropriate weight class for wrestlers, including female wrestlers. If successful, this study may open the door for future funding in similar studies and help establish safety protocols, optimal weight cutting strategies, and improve methods for determining weight classes.
-Andrew Jagim, Ph.D., Mayo Clinic Health System and Joel Luedke, M.S., Athletics
"These seed grants not only lay the foundation for further research and innovation by both organizations, they represent the collaborative spirit of Mayo Clinic Health System and the University of Wisconsin – La Crosse" says Erik St. Louis, M.D., who is the Research Chair, Mayo Clinic Health System Southwest Wisconsin and co-chair of the Research Coordinating Committee. "Moreover, researchers, physicians and scientists at both organizations are working collectively to translate new discoveries into care and cure for tomorrow's patients."
"Our students benefit immensely with the hands-on learning opportunities these seed grants provide," adds Mark Sandheinrich, Ph.D., Dean of the UWL College of Science and Health and co-chair of the Research Coordinating Committee. "By having an active role in these research projects today, students gain real-world experience which will be applied in their careers. This will likely lead to the discovery of invaluable health benefits not only for our region, but on a global scale."
About the UWL, Mayo research collaboration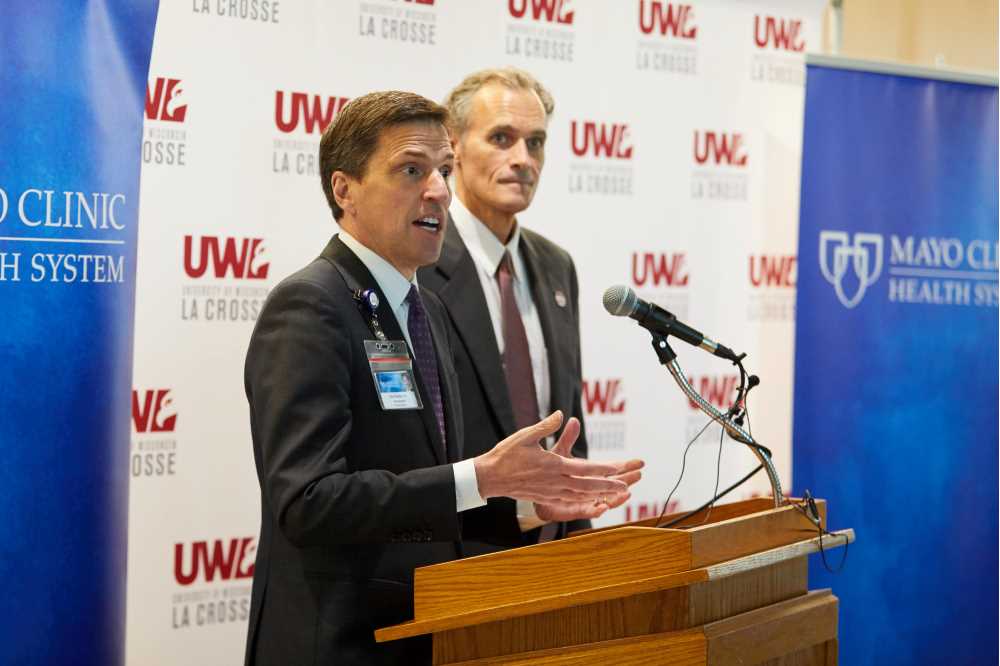 In 2019, Mayo Clinic Health System and UWL announced a research collaboration agreement to help better the health and wellness of the Coulee Region. The collaboration also enables researchers at both institutions to work together to prepare the next generation of scientists, innovators and health care providers.
While this research agreement was recently established, there have already been several successful collaborations in health care, medical research and education. This includes:
Joint faculty appointments, degree programs and research projects
Cross-organizational education events and forums
Mayo Clinic Health System and University of Wisconsin – La Crosse Youth Sports Safety Symposium
About the UWL researchers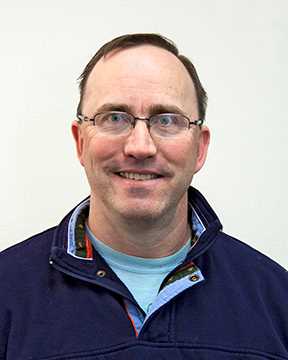 The research project: "Computer-aided Diagnosis with Breast Ultrasound" by Jeff Baggett (UWL), Song Chen (UWL), Rich Ellis (Mayo).
Summary:
Mayo Clinic-La Crosse radiologist, Dr. Rich Ellis, is collaborating with data scientists Dr. Jeff Baggett and Dr. Song Chen from UW-La Crosse to develop state-of-the-art software for the detection of malignant tumors in breast ultrasound images. The software will use both recent advances in deep learning technology and radiology expert informed decision rules to achieve better accuracy than previously possible.
Who: Jeff Baggett, UWL Professor of Mathematics and Statistics
How did you get connected with the project?
This project grew out of a chance discussion between Rich Ellis and I that occurred because our daughters both go to Carleton College. Dr. Ellis and his wife gave my wife and I a ride back to La Crosse after our van broke down near Carleton on freshman drop-off day. I asked Song Chen to participate because he's done related research in the past.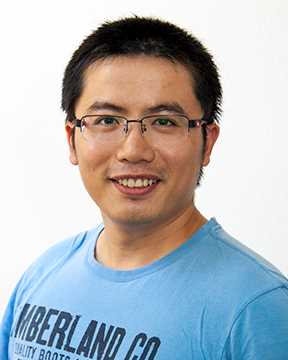 When will research get underway and conclude?
The project goes from April 2021 until December 2021. We've already begun working with students to get everyone up to speed on the tools and techniques we'll be using.
How will the project will involve students?
We have recruited five UWL MS students. Four are from the Masters of Science in Data Science Program and one (who is informally involved) is from the Masters of Science in Applied Statistics. The graduate students are doing the heavy lifting. Right now, they're exploring using deep learning and image processing tools to classify lesions in breast ultrasound images as benign or malignant. We've found some small, publicly available datasets for them to explore. They've jumped right in and their preliminary work is impressive. The four MSDS students will use some of their work on this project to fulfill their capstone course requirements for their degrees.
How has the agreement with Mayo opened new research opportunities?
The collaboration with Mayo gives us access to quality data on a large scale and expert radiologists that can label and help us understand the images. We think the combination of better data and medical expertise will allow us to improve on existing efforts. Even minor improvements and comparisons to other methods make for easy-to-write applied research papers.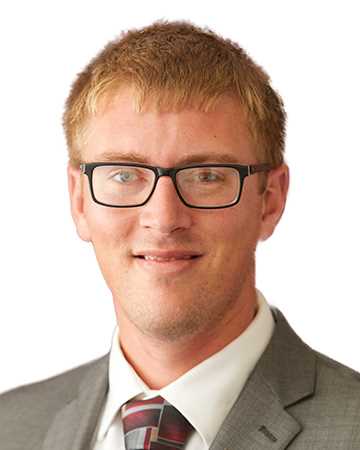 The research project: "Development and Validation of Body Fat Percent Prediction Equations in Male and Female High School Wrestlers" by Andrew Jagim (Mayo) and Joel Luedke (UWL).
Summary:
Accurate body composition assessment is an essential component of minimum weight certification practices in high school wrestling. A failure to accurately assess body fat percent may inadvertently allow a wrestler to wrestle down a weight class, which may jeopardize their health by promoting unhealthy weight loss practices. This could be particularly problematic for young female athletes as it may result in menstrual cycle irregularities, predisposing them to the Relative Energy Deficiency in sport (RED-s.) The focus of the current study is to develop novel sex-specific skinfold prediction equations to estimate body fat percent in high school wrestlers using a gold standard measure of body composition. A secondary aim is to examine alternative modes of body composition assessment to identify accurate and practical means for estimating body fat percent in field-based settings for minimal weight certification in high school wrestling.
Who: Joel Luedke, UWL Assistant Athletic Director-Athletic Training & Sports Performance
How did you get connected with the project?
We have worked closely with Dr. Jagim and Dr. Erickson of the MCHS Sports Medicine department for several years. This includes clinic work with our student-athletes along with several research studies to help not only advance the science of performance, but also help directly impact how we train and care for our own student-athletes. This is another project to help not only benefit the wrestlers at UWL, but to expand that to help the community and wrestling in general.
When will research get underway and conclude?
Research would start hopefully by the end of summer 2021 and then continue throughout the school year and into summer 2022, if needed.
How will this project will involve students?
We are hoping to get several students hired as undergraduate research assistants who will actively be helping with taking the measurements and utilizing equipment for testing and data collection that occurs on campus. They will also be part of the writing process when data collection concludes and the process of publishing our findings occurs.
How has the agreement with Mayo opened new research opportunities?
This agreement has allowed for the expansion on opportunities the partnership with Mayo has already been presenting to the athletic training program and athletics. We have had several students able to do clinical rotations with Dr. Erickson, UWL team physician, and the athletic training staff out at Mayo. This has allowed for more research opportunities and will continue to build the partnership between the departments and give new research experiences to students.
What else?
This idea of the research agreement has been in the works for quite some time as it was an idea thrown around and discussed when Mayo became a sponsor of athletics and partnering with the medical care of the student-athletes. It's great to see it come to fruition and now having actual funded projects get started from it. I look forward to seeing where it goes in the future.