Posted 11:55 a.m. Friday, April 2, 2021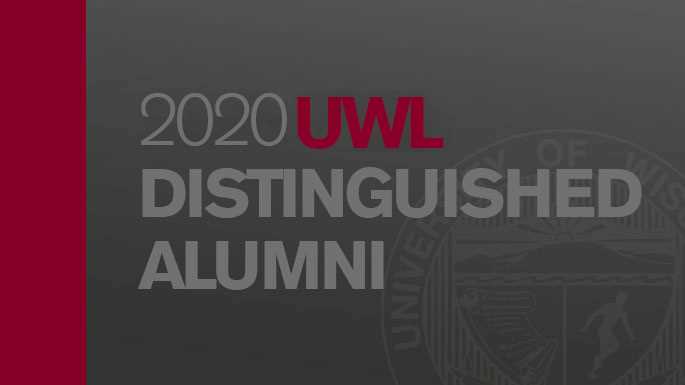 Alumni from five decades earn awards from Alumni Association
The alumni will return to campus in fall to speak with students and participate in a panel at 2 p.m. Friday, Sept. 18, in the Stzrelczyk Great Hall, Cleary Alumni & Friends Center. An Alumni Awards Brunch and Ceremony is planned for 9 a.m. Saturday, Sept. 19, in The Bluffs Room, UWL Student Union. Tickets are $25 per person and can be ordered through the Alumni Association at 608.785.8489.
The awards and honorees include:
The Maurice O. Graff Distinguished Alumni Award

Recognizes outstanding achievement of alumni who have brought honor and distinction to the university. Long-time administrator Maurice O. Graff instituted the honor in 1977.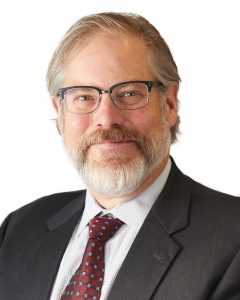 Michael McGinley, '82
• Revered for a dedicated career in animal health, improving the lives of animals by preventing disease and championing more effective vaccines and drugs.
• President of Biologicals & Pharmaceuticals, Heska Corp.
• Bachelor's in microbiology. Master's and doctorate from Iowa State University. Advanced management program at Harvard University.
James Burkhart, '68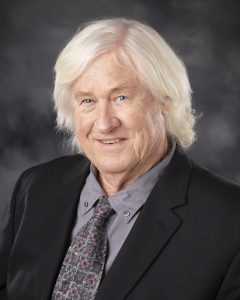 • Internationally recognized scholar in radon science and leader in developing high-quality radon measurement equipment to reduce radon-induced lung cancer.
• Professor emeritus in the Physics Department at the University of Colorado-Colorado Springs.
• Bachelor's in physics and math. Master's and doctorate from UW-Milwaukee.
Rada Distinguished Alumni Award

Recognizes alumni who have graduated within the last 20 years, achieved professional distinction and taken part in humanitarian activities. Professor emeritus Ron Rada and his wife, Jane, created the award in 2002.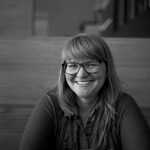 Kara Pennoyer, '06
• Respected leader in state government, including advisor to the Wisconsin governor and his chief of staff on planning, policy development and problem resolutions, along with overseeing numerous internal teams.
• Deputy Chief of Staff for Wisconsin Gov. Tony Evers.
• Bachelor's in political science and communication studies. Master's from University of Illinois College.
Parker Distinguished Multicultural Alumni Award
Recognizes outstanding alumni who have contributed significantly to the improvement of multicultural understanding on the campus and in their careers. History Professor Emeritus James Parker initiated the award in 1997.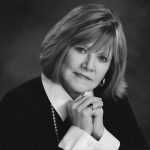 Jennifer Miller, '70
• Renowned career working with low-income, poverty stricken or abused persons; worked to revitalize neighborhoods in Rock County, Wisconsin, and Chicago.
• Retired but remains active volunteering for the Heartland Alliance for Human Rights and Human Needs.
• Bachelor's in history.
Burt and Norma Altman Teacher Education Award
Honors and recognizes outstanding educators and the significant contributions they make to children and communities. Professor Emeritus Burt Altman and his wife, Norma, long-time supporters of teacher education, created the award in 2015.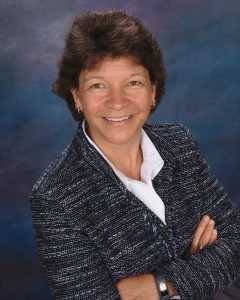 Penny Kroening, '85
• National award-winning leader in empowering kids to live physically active lifestyles by promoting physical literacy using creativity, design and integrated arts into lessons; 2016 SHAPE America Elementary Physical Education Teacher of the Year.
• Executive director of the Wisconsin Health and Physical Education Association.
• Earned a Bachelor's in physical education with a concentration in adaptive physical education. Master's from Carroll University.
Steven Olson, '85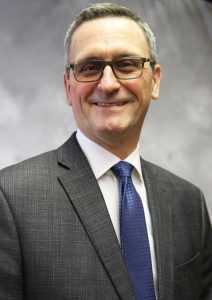 • Respected educator with a reputation for placing the best interest of students first while leading with integrity; recently facilitated a five-year district strategic plan resulting with a mission statement of "Enter With Promise. Leave With Purpose."
• Superintendent of Community High School Dist. 155 in Crystal Lake, Illinois.
• Bachelor's in broadfield social studies. Master's from Northern Illinois University. Superintendent Endorsement from Aurora University.