Posted 1 p.m. Wednesday, March 29, 2023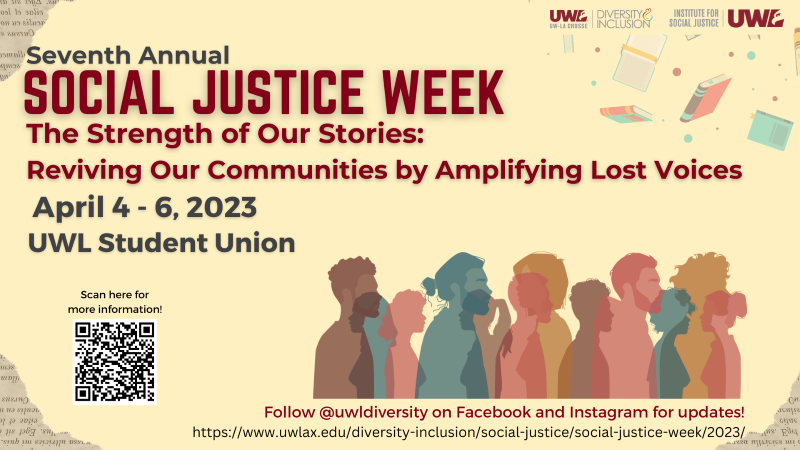 Events set for April 4-6
UW-La Crosse will celebrate its seventh-annual Social Justice Week April 4-6 with the theme "The Strength of Our Stories: Reviving Our Communities by Amplifying Lost Voices."
The celebration, organized by UWL Diversity & Inclusion in partnership with the Social Justice Institute, features a series of public events where faculty, staff and students can share their research and stories, and start conversations about what social justice means to them.
The keynote speakers will be:
Lydia X. Z. Brown, an autistic disability rights activist, writer, attorney and public speaker

Ruth Buffalo, a politician who was the first Native American Democratic woman elected to the North Dakota Legislature
Presentations will be held in the Student Union, while a social justice-themed art exhibit will be on display in the Truman T. Lowe Center for the Arts.
For additional details, contact UWL Diversity & Inclusion at. diversity@uwlax.edu.