Posted 12:55 p.m. Wednesday, June 9, 2021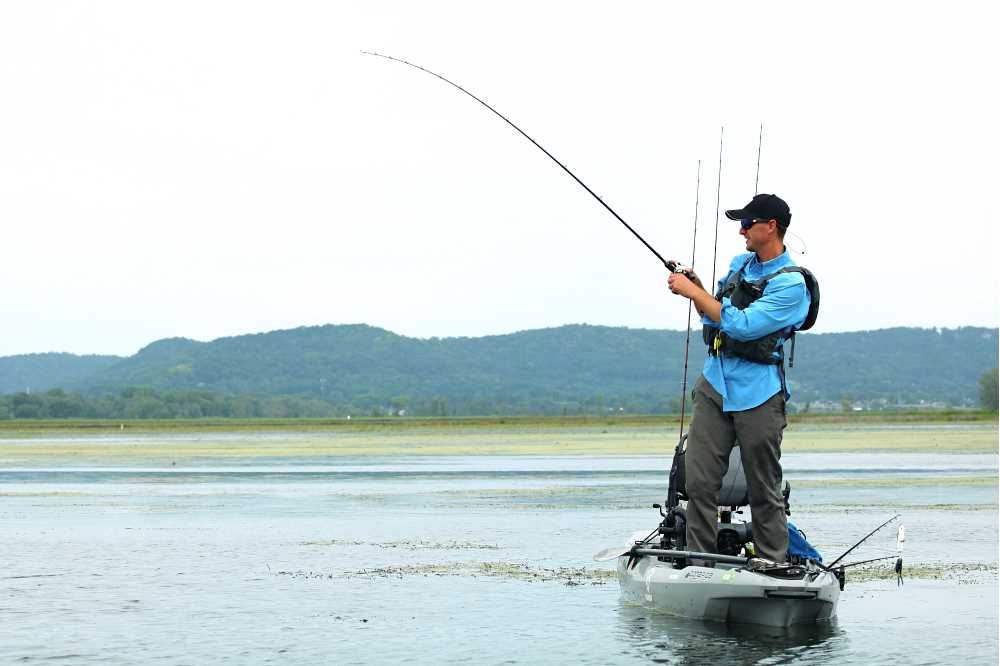 Alum helps bring sporting events to Coulee Region
Jeremiah Burish is the pitchman for what he considers one of the most beautiful places on earth.
"We're so used to it, but the natural beauty of the La Crosse area is astounding to someone who's never been here," says Burish, who earned his bachelor's degree in exercise and sport science: sport management from UWL in 2012 and is now the director of sports sales and events at the La Crosse County Convention & Visitors Bureau. "Some people across the country think Wisconsin is just flat farmland. But when they come here, they're blown away by the towering bluffs, the Mississippi River and all the waterways — these beautiful views they didn't expect."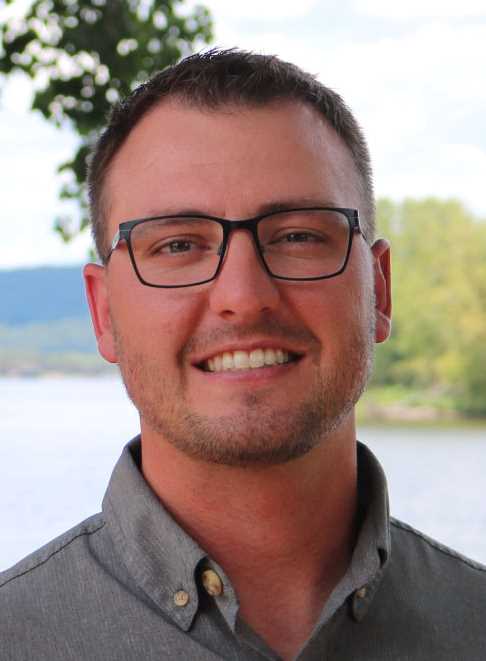 Burish's job is convincing organizations — local, regional and national — to hold their contests, conventions, tournaments, championships and other gatherings in the Coulee Region.
This includes the WIAA State Track and Field Meet at UW-La Crosse, dozens of fishing tournaments, the Ride Across Wisconsin bicycle ride and an assortment of other events that provide a major boost to the local economy.
When meeting with potential clients, Burish emphasizes La Crosse's natural beauty and many accommodations — both of which set the region apart.
"Especially with fishing tournaments, some places where you may host an event are in the middle of nowhere. There might only be one small motel, so people have to stay 30 minutes from the venue," Burish explains. "But La Crosse has the Mississippi River, along with all the awesome hotels, restaurants and shops in close proximity. It's such a great blend."
These events do wonders for area businesses. In a typical year, the WIAA State Track and Field Meet alone attracts 30,000 attendees who inject more than $3 million into the local economy.
But it isn't just large or mainstream events that make a difference. Burish says he enjoys bringing unique events to La Crosse County, and encourages people to send him ideas.
"If you're a member of the Shih Tzu Kennel Club and you have an annual competition, that's the exact kind of thing we want to know about," he says. "Working with the community is so important, because there are lots of events we might not know about. By bringing it to our attention, that allows us to go after it and see if we can host it."
On a personal level, Burish is particularly interested in the professional fishing tournaments La Crosse often hosts.
In August 2017, he helped bring the Kayak Bass Fishing Trail Event to La Crosse County. While showing the event organizer, Chad Hoover, some of his favorite fishing spots, Burish was offered a chance to compete in the tournament.
Not only did he compete — he reeled in several nice fish enroute to a third-place finish.
Ever since, Burish has been hooked on competitive kayak fishing, participating in events all over the country.
"I've always loved bass fishing, but I had never fished a tournament before 2017," he explains. "It was so much fun. It's just exhilarating to know that your next cast might be the one that puts you in first place."
During his competitive fishing career, Burish has visited many different cities and fished in many different waterways.
So far, nothing has quite measured up to La Crosse.
"It may sound biased, but I think we live in one of the most unique fisheries and waterways in the country," he says. And it's not just the fishing. "There are just so many things to do out in the community. There really is something for everyone."