Posted 1:15 p.m. Friday, Sept. 11, 2020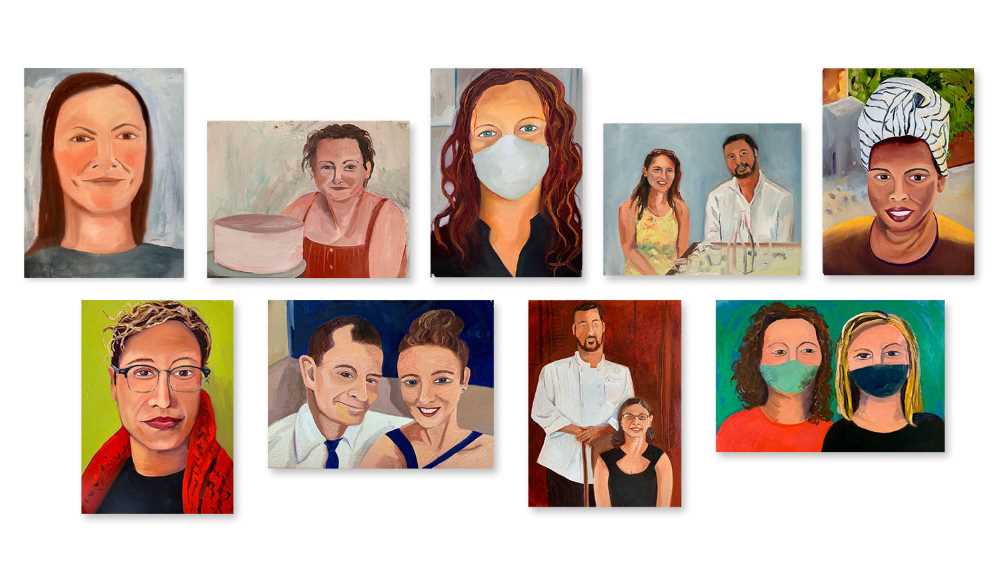 See how the UWL community spent the summer of COVID-19
"What did you do this summer?" is a common question each fall on college campuses. But it takes on a whole new meaning during a global pandemic.
Here's how several UW-La Crosse students, faculty and alumni used their summers to make the world a better and safer place amid COVID-19.


Engineering solutions to COVID-19
A UW-La Crosse alum has found an effective tool for fighting COVID-19: 3D printers.
Zach Heinkel, a composite materials engineer with the Carderock Division of the Naval Surface Warfare Center in Bethesda, Maryland, is part of a four-person team using 3D printers to produce masks, visors and hands-free door openers for employees at various naval facilities.
"One of the biggest challenges during this pandemic is protecting yourself, and it's made harder since you can't effectively buy the supplies needed anymore," Heinkel explains. "We looked to answer the COVID needs very quickly and determined what we thought to be the most efficient way to help out."
Pivoting during the pandemic
Senior Olivia Steingraber recently launched an online retail store and blog, "TWENTIES," with the help of her friend, Megan Kronseer, a student at UW-Madison.
The store sells embroidered T-shirts, sweatshirts and sweatpants with faith-based and motivational messages such as "We can't do this alone." They hope these sentiments will resonate at such a difficult and uncertain time.
"This is what we are doing to combat COVID, and it is our dream as well," Steingraber says. "We want to chase it if we can."
Exploring ancient Egypt
A UW-La Crosse professor will help you uncover the secrets of ancient Egypt. And the best part? You don't even need to get off the couch.
David Anderson, an associate professor of archaeology and anthropology, has created 3D scans of ancient tombs and artifacts that allow users to explore and interact with these pieces of history.
The American Research Center in Egypt is using these scans to provide virtual tours of Egyptian tombs and artifacts amid COVID-19.
"It's a way of giving people a more hands-on and immersive experience than looking at static 2D pictures," Anderson explains. "It's almost like you're there.
'Painting Us Forward'
Quarantine was a double-edged sword for art professor Jennifer Williams.
On one hand, it afforded her plenty of time and solitude to work on her paintings.
On the other, she missed interacting with family and friends.
Her solution was "Painting Us Forward," a series of paintings in which she captures the faces of family, friends and small business owners enduring the pandemic.
She hopes the project will inspire hope and resilience, and to challenge the idea that art is nonessential.
"To sustain a robust and compassionate community, we need each other, and we need the arts in times of crisis," she says. "Right now, we are challenged to consider what is essential, and there is no doubt that art is essential to our existence, a key to hope and evidence of our resilience."