Posted 8:57 a.m. Friday, June 4, 2021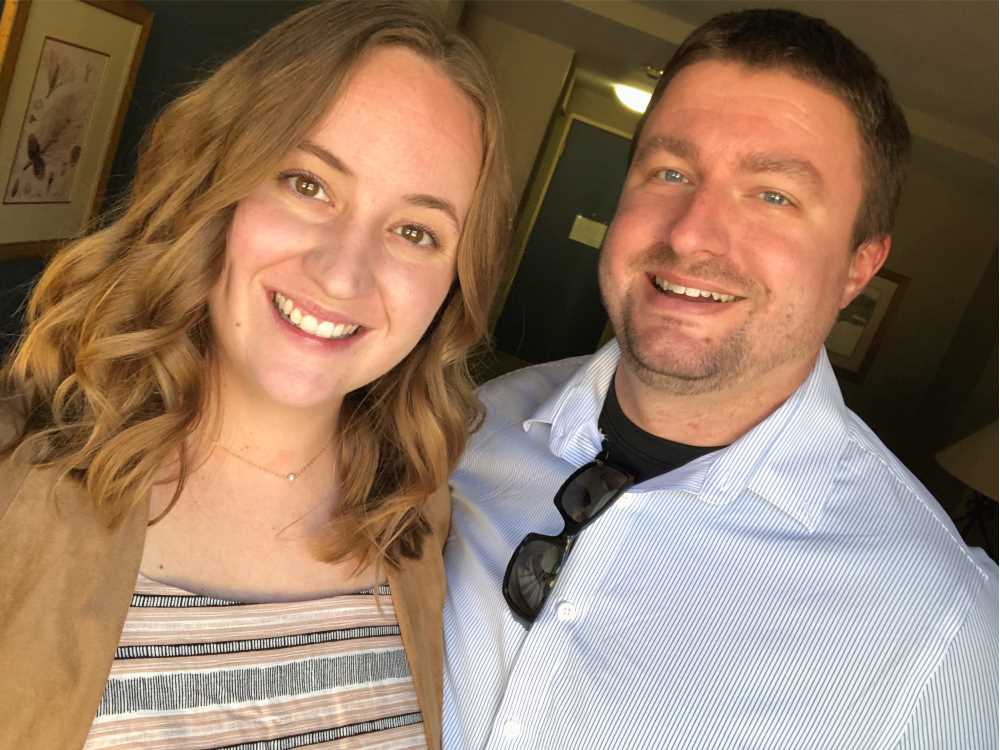 Recreation Management master's program helps alum unlock his future
Carl Klubertanz became director of facilities for the La Crosse Area Family YMCA largely due to his bachelor's degree in recreation management from UW-La Crosse.
So when UWL developed a Recreation Management – Professional Development master's program, Klubertanz saw a great opportunity.
"As soon as Dr. Daniel Plunkett mentioned it to me, I just did it," says Klubertanz, '13 — one of eight students in the program's first cohort graduating May 15. "I've always been a huge advocate for the department, and I believe in its fundamentals. Plus, I was curious to find what other tools and skills the program would teach me that I could use in my profession."
In addition to the learning opportunities, Klubertanz was drawn to the program's online format, which allowed him to continue his career while pursuing his degree.
Whenever the work-school balance did become an issue, his professors provided much-needed flexibility.
"The faculty was very understanding and worked around my schedule," he notes.
Kate Evans, associate professor of recreation management and therapeutic recreation, says the program was designed for working professionals looking to take the next step in their career.
"The online program was started to meet professionals where they are," she explains. "We know that a number of fields require a master's to advance, and that once folks are into their career and settled, it can be difficult to step away and relocate to complete a graduate degree."
The 30-credit program offers a wide range of courses on topics including data evaluation and management, human development, diversity and social justice, and collaborative approaches in recreation management. Students complete a capstone based on the courses they have taken and the agency in which they work.
Evans says Klubertanz has been a model student, engaging with the material and drawing on his experiences with the YMCA and as a former active-duty member of the U.S. Army.
His capstone project, Operation Recreation, was a seven-day excursion exposing veterans to camping, canoeing, skiing, kayaking, climbing, fishing, biking, rafting and a host of other outdoor activities.
"I was always impressed with Carl bringing in his background and his experiences and the ways he fully engaged in any topic we covered," Evans notes. "His work in the community and his focus on serving veterans really came through in his interactions, both formal and informal, in the program. I could always see him wrestling with concepts or ideas in a way I knew was really benefitting his professional lens and approach. Whenever any student is really passionate about the work they're doing and the constituents they're serving, it helps them dive so much more deeply into the content."
Klubertanz says his favorite part of the program was the chance to meet and network with new people. The class discussions, he says, offered many great learning experiences beyond the core material.
"Being in a cohort with other professionals with a variety of backgrounds was beneficial," he says. "The ability to bounce ideas and thoughts off each other proved to be a valuable resource. I look forward to continuing these friendships well past graduation."
His new degree and perspective will be useful, too, wherever his career may take him.
"Using this experience will allow me to provide more resources and expertise for the YMCA," he says. "If a future opportunity presents itself, I know that I will be ready to take that step."
Click here for more information about UWL's Recreation Management – Professional Development master's program.
About UWL Graduate & Extended Learning
Graduate & Extended Learning connects the university to the community by offering innovative educational opportunities including: degree programs, professional development, youth programs, conference and event services, and test preparation.
For more information, visit www.uwlax.edu/gel/.