Posted 4:20 p.m. Friday, Nov. 3, 2023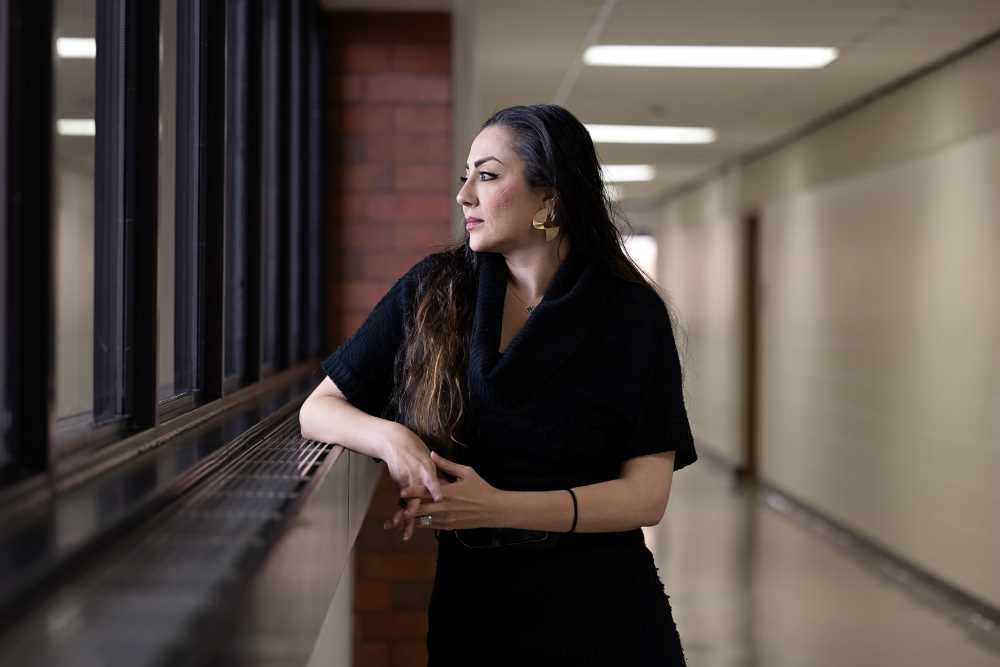 Professor's childhood in post-war Iran spurs book on veteran stories, transnational disability studies and a digital archive 
Sona Kazemi grew up in Iran in the 1980s and 90s surrounded by civilians and veterans who had become disabled during the Iran-Iraq war. Kazemi and her classmates took grade-school field trips to nursing homes where many veterans with disabilities were shelved away. At cemeteries, kids came face-to-face with the physical and psychological aftermath of war. On these trips, Kazemi and the other children learned of veterans' sacrifices in the form of severe disabilities, skin burns, amputations, brain injuries and life-long psychological issues.
Kazemi left feeling uneasy on these trips. Instead of meeting veterans with access, care and support, the Iranian state left them to suffer their own personal tragedies, she says. Today, Kazemi is documenting disability stories from her childhood in Iran and across the world in a forthcoming book, "Disabling Relations: Wounded Bodyminds and Active Witnessing." Her work expands the field of transnational disability studies, documenting the ways in which people have become disabled as the result of exploitative social relations such as state violence, patriarchy, torture, and war. She also opens the door for more disability story contributions with a digital oral history archive of people with disabilities.
Her journey to a book
In 2007, Kazemi was forced to relocate from Iran to Canada and later the U.S., but her childhood experience stuck with her and directed her studies.
"When I received an education in disability studies, I learned that disability is not merely a biomedical defect, adverse condition or a personal tragedy. It is a political issue — it is about access and accommodation," she says.
When Kazemi started working in the disability studies field in 2012, she couldn't find the stories from the people she had seen in Iran. The field was focused on the West and mostly explored disabilities that were congenital or accident-related.
But Kazemi's encounter with the material reality of disability as a result of violence looked a lot different. In her book, she documents women becoming disfigured and blind as a result of a horrific acid attack committed by an ex-lover, rejected suitor, or even state agents, who, relying on commonly -held ableist and sexist attitudes, wanted to ruin those women's lives. She documents people living in poverty who were amputated by the state for stealing. She shares stories of dissidents acquiring physical and psychological disabilities after getting incarcerated and tortured by the state for years. Kazemi integrated her active witnessing of those cases into the expanding field of transnational disability studies that is no longer just focused on the western world.
Her book, to be published by Temple University Press in 2024, aims to connect readers to five case studies narrating the stories of those who have become disabled due to the violence of war, torture, punitive limb amputation and acid attacks.
"I wanted to contribute to my field that has profoundly impacted me as a feminist and a disability rights activist," she says. "I wanted to give back to the field by contributing an analysis that helps build solidarity between disabled people across the world, so they see themself as one group whose collective work transcends racial and national boundaries."
Building a global archive of people with disabilities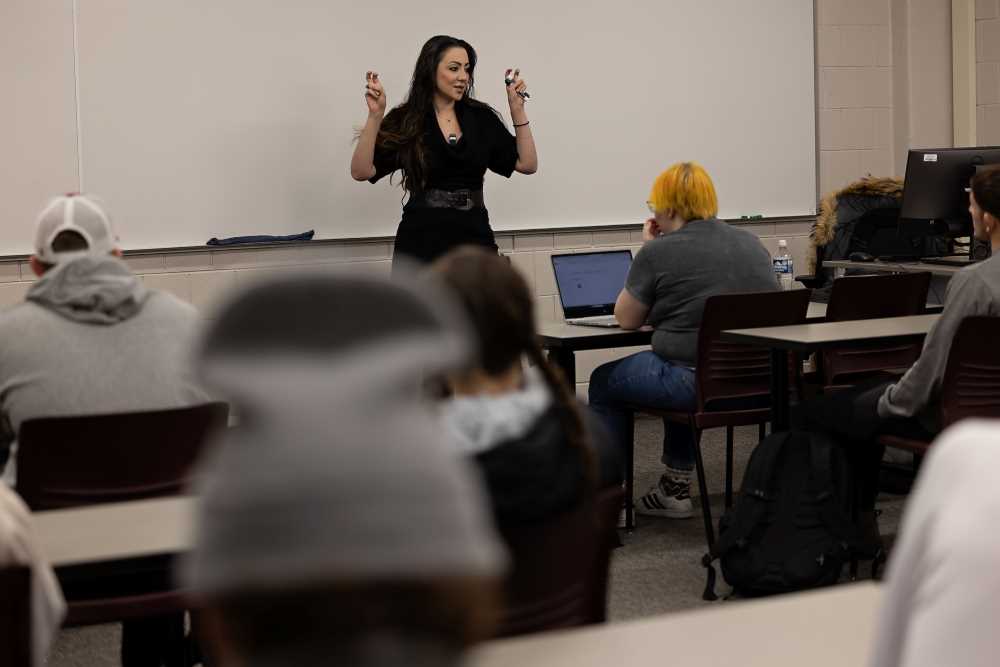 People don't just become disabled by birth or by accident. Disability can be the result of war, political violence, poverty, lack of access to clean air or water, environmental hazards, and many other factors. Kazemi wants to build a digital oral history archive of people with disabilities, featuring their diverse stories. She has started this archive with 30 stories and hopes to receive a grant from the National Endowment for Humanities or ACLS to expand the archive and make it multilingual and accessible.
The archive, "Disability and Care in the World: Archiving Survival, Resistance, and Resilience," went live in 2020, documenting the stories of burn survivors, people with cerebral palsy, people with cognitive disabilities and other disabilities.
Kazemi hopes her work will build solidarity, so that people can improve the quality of their lives together.
"Our problems are connected to each other. We live in this global village, and our lives are so much more connected than we think," she says. "We are not free until all of us are free. As Martin Luther King Jr. said, 'injustice anywhere is a threat to justice everywhere.'"
New UWL class
Kazemi will be teaching a new course in spring 2024: RGS353 "Disability Experience in the Contemporary World." It is the first time in UWL history that a disability-studies-related course will be offered in the department.
This course will contribute to students' understanding of disability as a social "problem," rather than a biomedical "defect" to be "cured" and "fixed." Given that one in four adults has some type of disability and that women, queer and racialized people experience disability along with racism and sexism, it's imperative that students learn about ableism and how it intersects with other forms of oppression, says Kazemi.