Posted 9 a.m. Friday, Oct. 23, 2020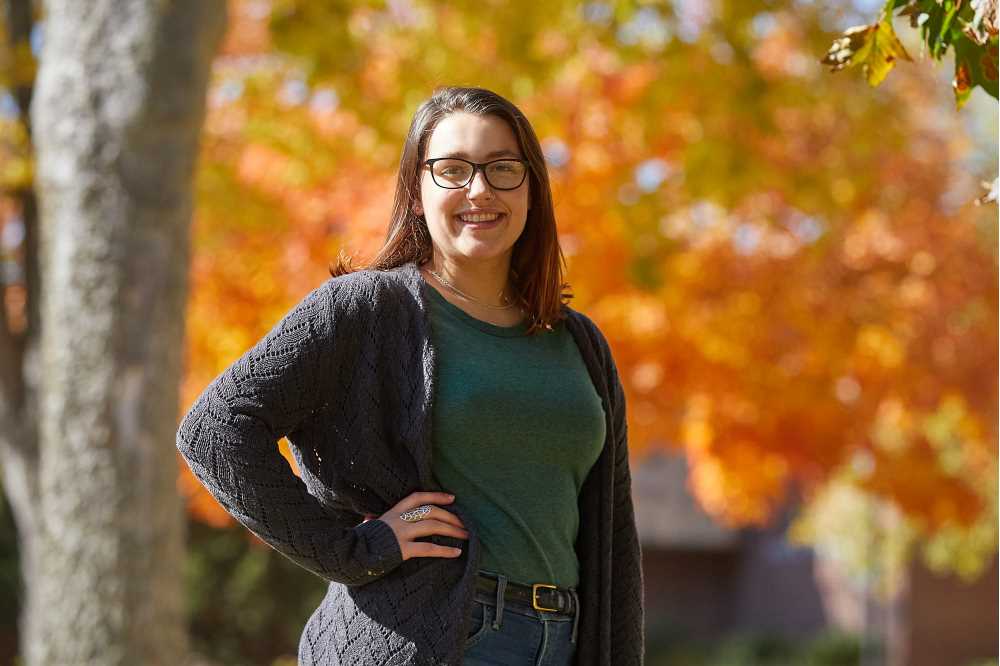 Part 1 in a series of stories celebrating UWL transfer students
Transfer students are an integral part of the UW-La Crosse community.
They comprise nearly 13% of UWL's student population, and bring with them a unique range of talents and experiences that enrich our entire university.
During National Transfer Student Week (Oct. 19-23), UWL will celebrate these students by sharing their stories — their challenges, their achievements, their hopes for the future.
José Rubio-Zepeda, a transfer retention specialist at UWL, says the university's strong contingent of transfer students is worth celebrating not just this week, but year-round.
"Transfer students have diverse student needs and identities, and it's important to recruit them in order to build more pathways into earning a baccalaureate degree," he says. "We must also celebrate them and their contributions, build empathy, and instill more transfer pride at UWL."
This is the first installment in our sereis highlighting UWL transfer students.
UWL junior Kira Greenfield
Major: Exercise and sport science (pre-physical therapy track)
Hometown: Columbia Heights, Minnesota
Previous college: Macalester College
Q: Why did you choose to transfer to UWL?
A: I knew my current college was not a good fit for my intended career path, so I started exploring transfer options. I met Corey Sjoquist, the director of admissions, at a college fair. He very enthusiastically described the ESS program at UWL and how well regarded it was. After coming for a campus tour, I knew UWL was the place I needed to be.
Q: Tell me about how you started in higher education.
A: I started at Macalester College in St. Paul. I liked that it was in the Cities, close to home, and the student body was engaged with causes I care about.
Q: What advice do you have for transfer students?
A: Transferring can be super overwhelming, but you do not have to do it alone. Advocate for yourself by asking questions, sending emails and making connections. Keep in touch with friends from your first school and visit them if you can!
Q: What advice would you give a first-year transfer student?
A: My first year after transferring has been super challenging to make friends and feel at home in a new place. But I know that a lot of people have felt that, and it is okay to be nervous about it. Try to find your people. Join clubs and groups until you find something that you are passionate about. Give yourself grace and time to become comfortable and make friends in a new community.
Q: What has surprised you here at UWL?
A: Even in large classes, you can still make connections with your professors. I was also surprised at the number of people available for career counseling and advising.
Q: Who has helped you or helped you in your transition to UWL?
A: There are so many advising resources at UWL in academics and career paths. Guy Herling, the College of Science and Health academic services director, has been extremely helpful during my transfer. He was able to walk me through my major and minor choices, discuss transfer credits and lead me to resources on campus for my intended career.
Q: What would you like to do with your degree after you graduate from UWL?
A: After I graduate from UWL, I will attend graduate school to become a doctor of physical therapy.
Q: Anything else you would like to share?
A: Try to give yourself grace. Transferring is hard, and you will get overwhelmed at times. Just try to slow down and ask questions. People will help you if you are willing to ask.