Posted 2:33 p.m. Tuesday, Nov. 24, 2020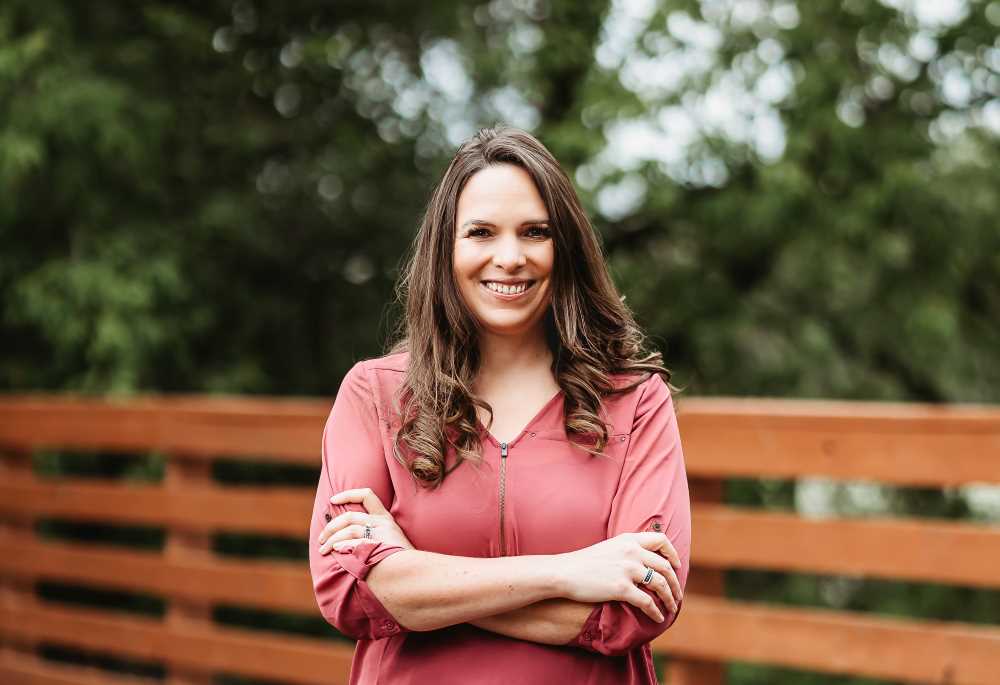 Online Healthcare Administration Program to award first degree
Katy Johnson always knew she had the drive to earn her master's degree — she just needed to find the right program.
She found it at UW-La Crosse.
In December, Johnson will become the first to graduate from UWL's Master of Science in Healthcare Administration Program. The program is designed for those seeking leadership roles in a wide variety of medical fields, especially busy professionals who prefer the flexibility of online learning.
"I was drawn to the online format after completing a year certificate program through UW-Madison for my Nursing Home Administrators License," says Johnson, a native of Brownsville, Minnesota, and the social service director at Bethany St. Joseph Care Center in La Crosse. "I am very passionate about advocating for others and wanted to advance my degree in healthcare. I felt this program was the right fit for me."
The program consists of 13 courses covering an array of disciplines — from health communication, to performance and project management, to epidemiology. It is a collaboration among UW Extended Campus, UW-La Crosse, UW-Parkside, UW-Platteville, UW-Stevens Point and UW-Stout.
And it is a particularly timely program, educators say, with administrative roles related to healthcare expected to increase by 20% by 2026, according to the U.S. Bureau of Labor Statistics.
"We developed the degree based on the need for leadership in healthcare, and the need for mid-career healthcare workers to have specific skills ... to further advance the growth and needs within rural and urban healthcare organizations," explains Keely Rees, the program's academic director at UWL. Rees says the program enrolls roughly 140 students across the UW System, and that Johnson is a stellar first graduate for UWL.
"Katy is a model student for this program," she notes. "Her work ethic and ability to apply the curriculum within her current work and duties is seamless. She is a collaborator (and) stays connected with her faculty and peers in the program. We are very proud of Katy."
Johnson, who earned her bachelor's degree in social work from UW-Oshkosh in 2003, made the plunge back into college after working in nursing homes for more than 15 years.
Now that her master's is in her sights, Johnson hopes to devote more time to volunteering and hanging out with friends and family.
Paired with her years of experience, the new degree has given her the confidence to advance in her career and seek out leadership opportunities in healthcare.
"This is a great program for anyone looking to further their career in healthcare," Johnson says. "The professors are all very knowledgeable and supportive, and I feel that I have made great connections through this program."
The Healthcare Administration Master's of Science Program is coordinated by UWL Extended Learning. To learn more about online degree opportunities for working adults, visit www.uwlax.edu/ex/online-degrees/.