Posted 11 a.m. Friday, Jan. 22, 2021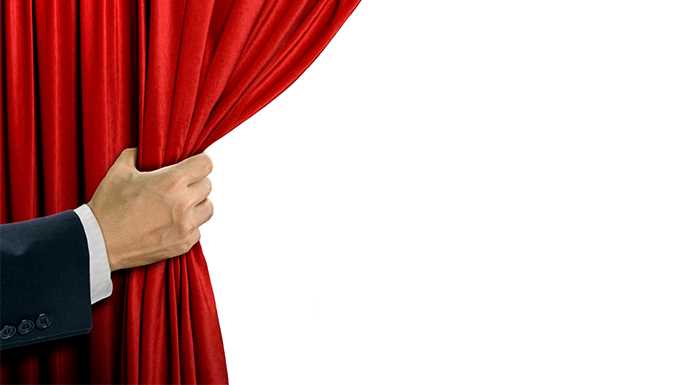 Virtual reading by UWL alum set, other alum accomplishments noted
As the UWL Department of Theatre Arts continues to provide theatrical opportunities during COVID it's promoting a performance created by an alum. And, other alumni are doing noteworthy work during COVID-19 too.
EnCompass Theatre will perform a virtual reading of the new play, "Gray," by UWL Theatre alum Kelsey Norton. "Gray" tells the story of Rachel and Paul's seemingly perfect relationship that fragments when an old friend is hired at Rachel's work and secrets from their college years are revealed. As narratives tangle, the same question persists: how do you determine justice when nothing appears black and white? Online performances run Friday, Jan. 29, through Feb. 5. Get free ticket reservations at: www.encompasstheatre.com.
Other recent alumni accomplishments:

• Alum Jessica Rae wrote, directed and co-produced the feature-length film, "Raise Your Hand," released at the Social Justice Now Film Festival in October. "Raise Your Hand" navigates the hardships of growing up and finding one's identity through the lens of two high school girls – Gia (Jearnest Corchado) and Lila (Hanani Taylor) – who are living in a '90s Midwestern inner city. Rae hopes to use the film to uplift her voice and the real-life experiences she, other women, men and minorities have lived through.
• Alumni Megan Roddy and Lewis Youngren are teaching master classes through the Aspire Music Academy. Youngren is teaching "Broadway Boot Camp: Dancing Your Way Through Broadway's Greatest Choreography." Roddy is teaching "The Fundamentals of Acting: Create Your Building Blocks as an Actor." More information is at: http://www.aspiremusicacademy.com/. And, Roddy and Youngren also participated in the 3rd Annual Ashland Alumni Cabaret, an online fundraising performance. Current UWL student Chloe Hart also participated.
• Youngren was awarded Broadway World Regional Performer of the Decade for his performance of Lumiere in the Ashland Productions' "Beauty and the Beast." Theatre alumni Sarah Shervey (Beauty) and Seth Steidl (Beast) also performed in the 2019 production. The cast and crew remounted the performance during COVID.
• Alex Taylor, who performed in several campus musicals, is teaching voice lessons virtually. Taylor is a professional singer and actor who's sung in Grammy-award winning groups, been in dozens of musicals, plays, operas, and choirs, and worked worldwide. Get more information: https://www.alextaylorlessons.com/about
• In May 2020, alum Ashley Hovell performed in the Women's Theatre Festival's "Occupy the Stage" event. She played Moonwalker/Gaia in the production of "Bella Luna: Or the Beautiful Ugly Moon" by Elizabeth Baker. In the not-too-distant future, climate change has reached global catastrophe, and NASA decides to deploy one final mission to blow up the moon to stop the rising tides. Their statistics say four in five people won't pull the trigger, and so they search for five people to go. In cycles of their lives on Earth and on the moon, we uncover who these people are, why they volunteer for the suicide mission, and grapple their impossible task to decide who will go down in history as the girl who blew up the moon.