Posted 8:45 a.m. Monday, June 14, 2021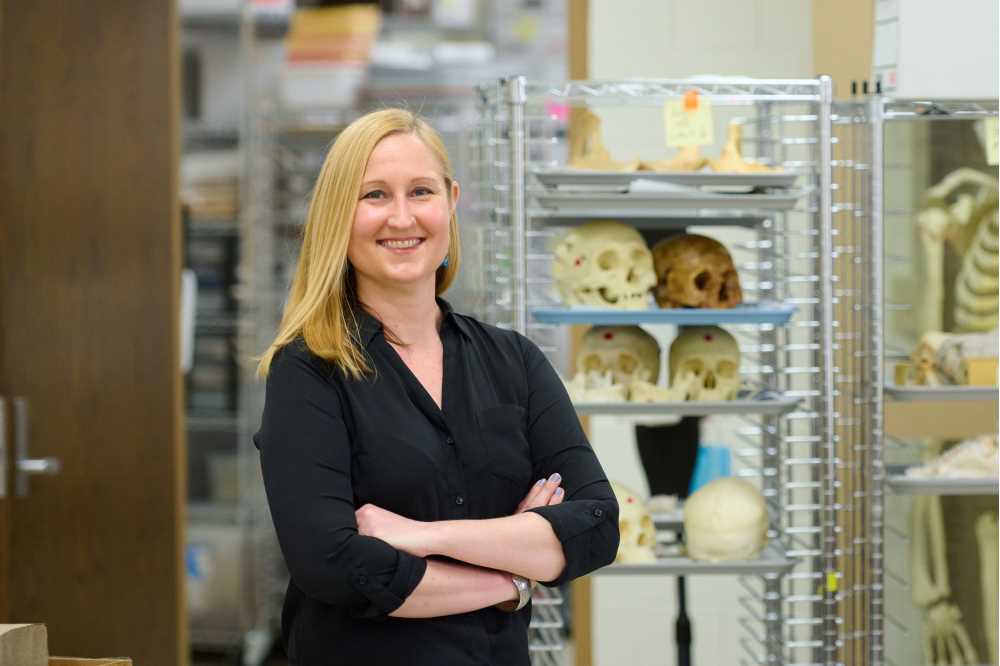 Amy Nicodemus wins 2021 Eagle Teaching Excellence Award
During the 2020-21 academic year, UWL faculty were challenged like never before. From developing online courses to supporting students to dealing with the emotional weight of the pandemic, instructors in every department rose to the occasion. This year, UWL's Provost Office received hundreds of nominations from students hoping to recognize their favorite instructors.
From these nominations, a university committee selected six faculty to receive 2021 Eagle Teaching Excellence Awards. The winners will be highlighted on UWL's homepage in the coming weeks, along with being honored during Chancellor Joe Gow's opening remarks for the fall semester.
They are:
Merideth Garcia, English/English Education
Brian Kumm-Schaley, Recreation Management & Therapeutic Recreation
Lisa Giddings, Economics
Anthony Chergosky, Political Science & Public Administration
Kathryn (Kat) Skemp Moran, Theatre Arts
This is the fourth in a series of stories highlighting the winners.
Amy Nicodemus, Archaeology & Anthropology
Started at UWL: 2016
Courses: I specialize in European prehistory and osteology (human osteology and zooarchaeology). I teach classes on these topics, along with Intro to the Archaeology Major, Intro to Physical Anthropology, World Archaeology, Archaeological Theory and Senior/Honors Thesis.
Background: Prior to joining UWL, I held a postdoctoral research fellowship in Archaeology at the University of Michigan.
Favorite part of teaching: I am fortunate to teach many laboratory classes and internships. I love being able to work directly with students through hands-on lab activities and research projects. These help to get students excited about, and more engaged with, the material and to learn practical skills along the way. It is especially rewarding when students transform these foundational experiences into theses their senior year.